West Wing Single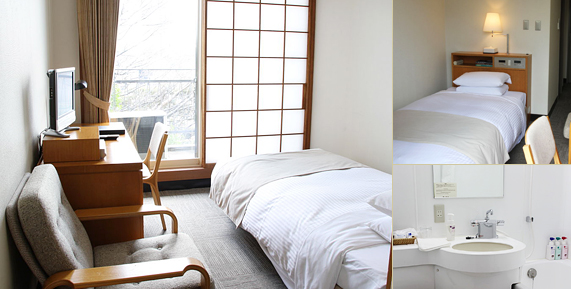 This economical and compact room conveniently satisfies your needs for study or rest.
Room Size
15 m²
Bed Size
100 cm × 200 cm
Rate
Regular rate: 14,356 yen
Discount rate*: 11,404 yen
*Discount rates are applicable for IHJ members. Those whose use of facilities meets the criteria of the public interest purposes of the I-House. Please contact the I-House for further information. 
Other Room Types
Inquiries and Reservations
Front Desk
International House of Japan
TEL: 03-3470-4611 (24 hours)
FAX: 03-3479-1738