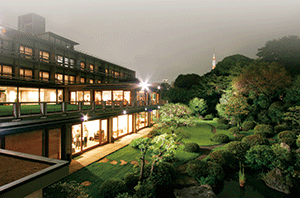 This summer party plan commemorates the I-House's official designation as a place of scenic beauty. We hope you will visit us and cool off during the summer season.
●Price● 8,500 yen per person


       

(inclusive of food, drinks, room charge, basic audio & visual system,


       

tax and service charge)
●Period● Sunday, July 1 – Friday, August 31, 2018
●Time limit● Up to two and a half hours between 11:00 am and 9:00 pm
●Number of attendees● From 20 to 80 persons
●Style● Buffet style


       

*sitting buffet style for an extra 500 yen per person
●Drinks● All you can drink


        

(Beer, whisky, red/white wine, shochu and soft drinks)
Please ask at banquet reservations for further information.
3,200 yen for an additional attendee on the day (drinks only).
Member discounts are not available for special party plans.
Inquiries and Reservations
Banquet Reservations
International House of Japan
TEL: 03-3470-4616 (10:00 am-7:00 pm)
FAX: 03-3470-3210