Mohiuddin Ahmad (Bangladesh)
Chairperson, Community Development Library (CDL)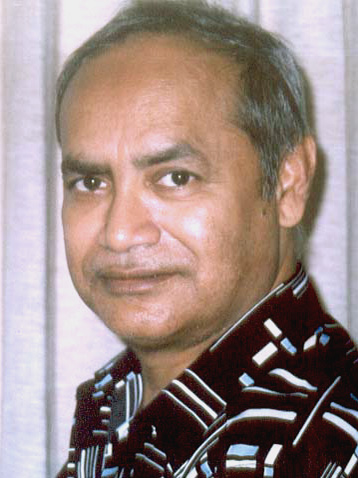 Mr. Ahmad is an economist by training, a researcher by profession, a poet by passion and an occasional columnist. As a freedom fighter, he directly participated in the armed resistance movement against the Pakistani occupation army in 1971. Having obtained his M.A. from Dhaka University in 1973, he has been in the field of development since 1977. He is a founding member (in 1980) and currently Chairperson (since 1996) of CDL, a national NGO involved in documentation, information communication, research and policy advocacy. He is a well-known social communicator, development practitioner and solidarity activist in the region, having been involved with such NGOs as ARENA, the South Asia Alliance for Poverty Eradication (SAAPE) and the Jubilee South-Asia Pacific Movement on Debt and Development (APMDD). Mr. Ahmad has authored and edited 28 books including six poetry books and two novels as well as several research studies, gazetteers and essays. He writes both in Bangla and English.
Proposed Research Topic: Democracy, Development and Diversity
Albert E. Alejo (Philippines)
Professor, Ateneo de Davao University

Fr. Alejo, a Filipino Jesuit, worked first with labor groups in Manila before earning a doctorate in anthropology at the School of Oriental and African Studies (London). A poet and philosopher in his native Tagalog, he is now in Mindanao engaged in indigenous peoples' advocacy and dialogue with Muslim civil society, through the Mindanawon Initiatives for Cultural Dialogue which he heads. He spearheads the emerging nationwide Ehem! Anticorruption Movement and guides the Amuma Cancer Support Group which he founded. He is a professor of anthropology, philosophy and development studies at Ateneo de Davao University, where he is also director of the Research and Publication Office. His recent publications include Generating Energies in Mount Apo: Cultural Politics in a Contested Environment. Forthcoming are a book on the spirituality of integrity in public service and an anthology of mystical poems in translation.
Proposed Research Topic: Corruption In Post-Conflict Situations: A Challenge to Interfaith Dialogue and Cooperation
Kunda Dixit (Nepal)
Editor, Nepali Times; Publisher, Himalmedia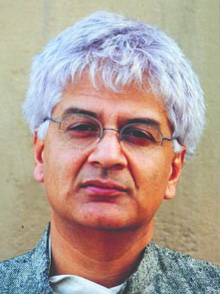 Mr. Dixit is a well-known Nepali journalist and publisher whose group, Himalmedia, has gained a reputation for professionalism and integrity and played an important role in upholding press freedom and democracy in Nepal during the past year. Having received his M.A. in journalism from Columbia University, he worked for the BBC World Service at the United Nations Headquarters and later served as Asia-Pacific director of the news agency Inter Press Service, based in Manila. While there, Mr. Dixit was involved in reporting and editing stories from the region that were ignored by the mainstream media. He is the author of the book Dateline Earth: Journalism As If the Planet Mattered (Manila: Inter Press Service, 1996), which is used in journalism schools around the world to show students how to write meaningfully on environmental and development issues. He is also a visiting professor at Kathmandu University, where he teaches journalism and communications.
Proposed Research Topic: Building Democracy from the Grassroots Up
Maria Hartiningsih (Indonesia)
Journalist, Daily Newspaper "Kompas"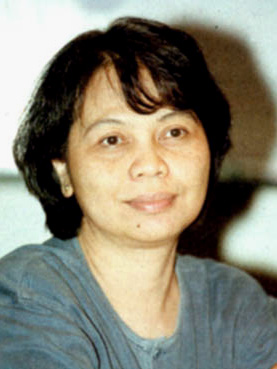 Ms. Hartiningsih is a journalist who has been working at Kompas Daily for 21 years. Her consistent commitment to marginalized groups in society made her the first journalist to be awarded "The Yap Thiam Hien Award for Human Rights Educator." Previously, she received numerous awards, including one from UNCHS Nairobi, for her reports on homeless people. Having graduated from the Institute of Journalism in Jakarta, Ms. Hartiningsih earned her Master's Degree in Women Studies at the University of Indonesia, Jakarta. Since 1992, she has been covering international conferences on the environment and development, population, women, children, and other social issues. She also has written essays for various anthologies such as "Luka-luka Peradaban" (The Wounds of Civilization) in the anthology, Gender and Law, to be published in June 2006. Currently she is actively doing fieldwork, and writing in-depth reports on social injustices, with the focus on gender issues in contemporary Indonesia.
Proposed Research Topic: Identity as a Mask: Indonesian Plurality at a Crossroads
Kamata, Yoji (Japan)
Chairperson, Atelier for Development and the Future

While studying Agricultural Economics at the University of Tokyo, Mr. Kamata visited several communes in Japan to find a place for people to live together. After graduation, he worked as a truck driver for organic foods and researcher of the KJ method in order to realize true democracy. He has been exploring creating a new development model of international cooperation based on traditional and folk wisdom. He received his M.A. in the anthropology of development and social transformation. His lifework is to support the revitalization of traditional Tibetan medicine, to initiate further the KJ method, and to try to realize the concept of "Ancient Futures" (Natsukashii Mirai in Japanese) where society is sustainable and people can live happily.
Proposed Research Topic: Ancient Futures: Questioning Basic Assumptions of Development
Lee Seejae (Korea)
Professor, Catholic University of Korea; Co-President, KFEM-Seoul (Korean Federation for Environmental Movement)

Having obtained his Ph.D. in sociology from the University of Tokyo, Dr. Lee has taught social movements, environmental sociology and sociological theories at the Catholic University of Korea since 1982. He is a founding member of the Korean Federation for Environmental Movement, assuming chairmanship of the policy committee of KFEM, and is director of the Citizens' Institute for Environmental Studies. He is also a founding member of the Korea Association for Environmental Sociology and acted as the first president of the organization between 2000 and 2004. Since 2002, he has served as a board member representing KFEM in the anti-desertification campaign in Northeast China in cooperation with Jilin Province. He is presently affiliated, as a visiting professor, with the China Center for Sustainable Development Research, Peking University, Beijing.
Proposed Research Topic: Northeast Asian Environmental Cooperation and NGO
Nguyen Thanh Son (Vietnam)
Literary-Art Critic; Managing Director, T&A Communications Vietnam

Mr. Nguyen is a well-known literary critic in Vietnam. Having obtained his Master's degree in international journalism from the Moscow Institute of International Relations, he lectures now at Hanoi National University on communications, but is widely known in Vietnam for his first book, on Vietnamese literature, My Literary Criticism (Ho Chi Minh City: Youth Publishing House, 2003), and for his numerous contributions to the local press on arts, movies, literature and branding. In 2005, Mr. Nguyen received a Rockefeller fellowship, and currently he is working on his second book, Vietnamese Literature in the Post Renovation Period. He is also a founder and managing director of T&A Communications Vietnam, one of Vietnam's first PR agencies, where his responsibilities include development of client relationships and proposal formulation.
Proposed Research Topic: Vietnamese Diaspora–An Asian Community outside of Asia
Janet Pillai (Malaysia)
Senior Lecturer, University Sains Malaysia

Ms. Pillai lectures in Acting & Directing, Performance Theory and Children's Theatre. A pioneer and veteran director in the field of young people's theatre in Malaysia, she has directed more then 30 major performances at the commercial, educational and community level. She also co-ordinates ARTS-ED, a non-formal multi-arts education program in the state of Penang specializing in program development and training for young people in the traditional as well as contemporary arts. Ms. Pillai is also a regional consultant and trainer in heritage education for young people. Her research and publication focus is on non-formal arts education, heritage education, conflict and learning theories related to the arts.
Proposed Research Topic: Sustainability of Non-Formal Education in Community Settings