Accommodation Rates Unchanged during the Upcoming Peak Season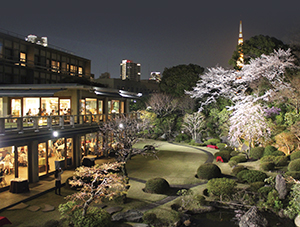 Rooms are still available during the busy spring season, and accommodation rates will not change between March 20 and April 20, 2020, when the I-House garden is at its best, not just with the cherry blossoms but also with other flowers and wild birds. We hope you'll come stay at I-House to enjoy the sakura and other charms of spring.
Guest rooms are available only to members or individuals introduced by members. For accommodation rates, please see the Members Site.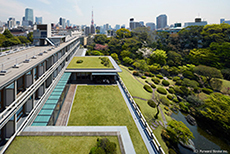 Established in 1952, I-House is a nonprofit organization promoting cultural exchange between the people of Japan and those of other countries. Its building was constructed under the collaboration of three prominent Japanese modernist architects—Maekawa Kunio, Sakakura Junzo, and Yoshimura Junzo. It was registered in 2006 as a tangible cultural property by the Agency for Cultural Affairs of Japan, while the garden, designed by the seventh-generation famed Kyoto landscape artist Ogawa Jihei, was designated as a place of scenic beauty by Minato Ward in 2005.
Inquiries and Reservations
Front Desk
International House of Japan
TEL: 03-3470-4611 (24 hours)
FAX: 03-3479-1738