Limited Accommodation Offer for E-News Readers/Social Media Followers Only (Oct. 1-Nov. 30)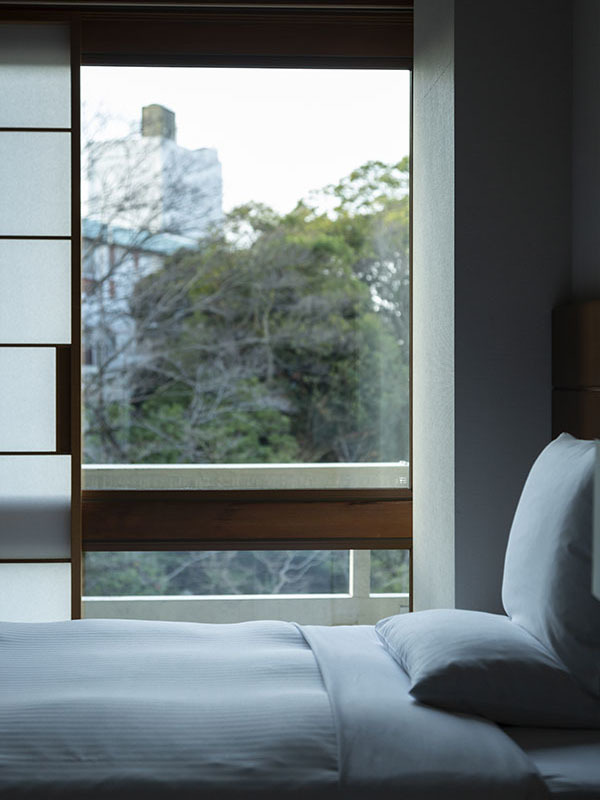 Why Not Experience More of I-House?
I-House accommodations are normally available only to members and their guests. In response to many requests from non-members who would like to see and learn more about our building designed by three renowned architects, we are making accommodations available to non-members for a limited time (October 1 to November 30, 2021). This is an exclusive offer only for our e-news readers and social media followers. Don't miss this opportunity to stay in a building celebrated for its architectural value with a view of the beautiful Japanese garden!
*Please be sure to mention the e-news/SNS campaign when making reservations.
*This offer is limited to a maximum of 3 nights per stay.
*The rates below include breakfast, service charge and tax.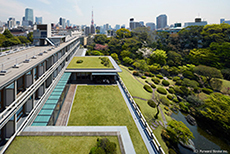 Established in 1952, I-House is a nonprofit organization promoting cultural exchange between the people of Japan and those of other countries. Its building was constructed under the collaboration of three prominent Japanese modernist architects-Kunio Maekawa, Junzo Sakakura, and Junzo Yoshimura. It was registered in 2006 as a tangible cultural property by the Agency for Cultural Affairs of Japan, while the garden, designed by famed Kyoto landscape artist Jihei Ogawa VII, was designated as a place of scenic beauty by Minato Ward in 2005.
Room Type
sq.m
No. of
persons
Peak season
2021/10/1-11/20
Standard
2021/11/21-30
East Wing Standard 2nd Fl.
21
1
23,400 yen
19,500 yen
2
30,000 yen
25,000 yen
East Wing Standard 3rd Fl.
21
1
24,500 yen
20,400 yen
2
31,500 yen
26,200 yen
East Wing Twin
42
1
37,200 yen
31,000 yen
2
44,300 yen
36,900 yen
3
51,000 yen
42,500 yen
East Wing Deluxe Twin
46
1
41,900 yen
34,900 yen
2
49,000 yen
40,800 yen
3
56,200 yen
46,800 yen
East Wing Junior Suite
53
1
48,200 yen
40,100 yen
2
55,500 yen
46,200 yen
3
62,400 yen
52,000 yen
West Wing Twin
30
1
28,000 yen
23,300 yen
2
34,800 yen
29,000 yen
3
41,300 yen
34,400 yen
4
48,000 yen
40,000 yen
Baby Cot
Free
Late Check-out Charge
1,210 yen per hour
After 6 pm, full rate applies
*A complimentary breakfast is served at the Tea Lounge "The Garden," from 7:00 am to 11:00 am. The breakfast buffet has been suspended in order to prevent the spread of COVID-19. Please order breakfast from the set menu.
*Restaurant bills are not chargeable to the registered room account.
*Please pay your accommodation fee on arrival.
*A cancellation fee will be charged as follows.
・Day of arrival / no-show: 100% of the room rate
・1 day prior to stay: 80% of the room rate
・7 days prior to stay: 20% of the room rate
Inquiries and Reservations
Front Desk
International House of Japan
TEL: 03-3470-4611 (24 hours)
FAX: 03-3479-1738