Day-Use Rooms for Remote Working at I-House West Wing (Limited Offer for E-news Readers and Social Media Followers Only)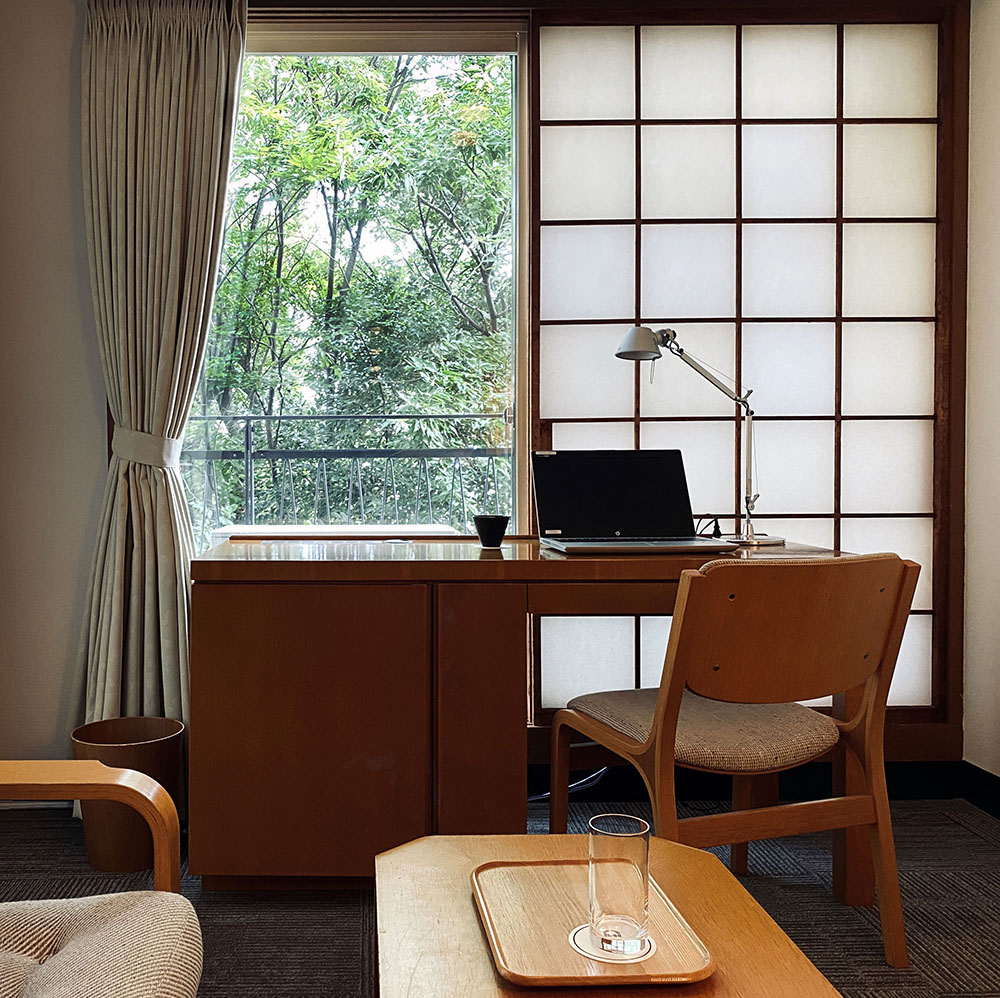 I-House has been offering its members a number of West Wing guest rooms for office use, equipped with Wi-Fi, basic furniture, and mini-fridge. Some rooms are also available for E-news readers and social media followers who are looking for remote workspace on a whole-day or 3-hour basis.
*Please be sure to mention the "E-news / social media campaign" when making a reservation.
*Special prices are available for IHJ Members. Please check the Members Site for details.
*For IHJ members, a 6-month plan is also available under which you can register the I-House address as your official office address. Please check the Members Site for details.
Room Rates (Limited to E-news readers/social media followers) (as of March 22, 2022)
Room Type
1 day
(9am-5pm)
3 hours
(9am-5pm)
Extension fee*
(per hour)
Single room facing north with bathroom (15 sq.m)
12,500 yen
5,000 yen
1,600 yen
Single room facing south with bathroom and balcony (15 sq.m)
15,500 yen
6,200 yen
2,100 yen
The rates above apply to use by one person (tax and service fee included).
*May be extended up to 9 pm.
Inquiries and Reservations
Front Desk
International House of Japan
TEL: 03-3470-4611 (24 hours)
FAX: 03-3479-1738