Speakers: Lawrence Chua (Associate Professor, Syracuse University) & Pen Sereypagna (Architect)
Moderator: Mary Kay Judy (ACC 2005, Architectural Conservator/Cultural Heritage Consultant)
Release Date:March 10, 2022
Organizer: International House of Japan (IHJ)
Co-organizer:Asian Cultural Council (ACC)
Sponsors:Jyukankyo Foundation, MRA Foundation, Nikken Sekkei Ltd., Shimizu Corporation, The Tokyo Club
The International House of Japan (IHJ) and the Asian Cultural Council (ACC) are proud to present Architalk Webinar Series, an online series analyzing the role of architecture within the context of contemporary, global themes.
We aim to highlight how architecture both reflects and responds to critical issues around the globe—exploring the societal impact of environmental, social, cultural, and economic issues through the lens of architecture, public spaces, and the arts.
Both founded by John D. Rockefeller 3rd, IHJ and ACC are committed to advancing international understanding, dialogue, and respect across Asia and the United States. We have partnered with renowned architects and artists to join us for this six-part series featuring ACC alumni, including: Kengo Kuma (ACC 1985, 2019), Kohei Nawa (ACC 2004), Lawrence Chua (ACC 2015), Pen Sereypagna (ACC 2012), Savinee Buranasilapin (ACC 2017), Sarah Sze-Wa Mui (ACC 2016), and Jusuck Koh (ACC 1978, 1979).
The series will launch in early 2022. Stay tuned for more!
Archive Video

This video has English subtitles. Go to Youtube Help for more details.
Lawrence Chua (Associate Professor, Syracuse University)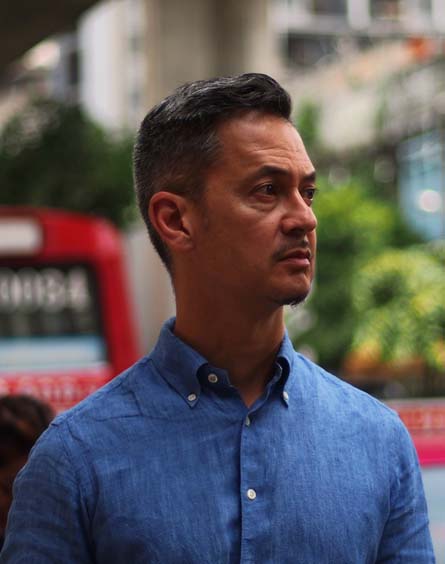 Lawrence Chua is a historian of the global modern built environment with a focus on the histories and theories of transregional modern architecture and urban culture in Asia. He has been a Scholar in Residence at the Getty Research Institute, a Marie S. Curie fellow at the Freiburg Institute for Advanced Studies at the Albert-Ludwigs-Universität, and a fellow at the International Institute of Asian Studies in Leiden. He is the author of Bangkok Utopia: Modern Architecture and Buddhist felicities (Honolulu: University of Hawai'i Press, 2021).
His writing has also appeared in the Journal of the Society of Architectural Historians, the Journal of Architecture, and the Journal of Urban History. He is co-editor, with Cole Roskam, of the book series ArchAsia: Histories and Futures of Asia's Architecture, Urbanism, and Environments for Hong Kong University Press. With the artists Julie Mehretu and Paul Pfeiffer, he is a founding board member of Denniston Hill, a queer artist of color-led arts and social justice organization in upstate New York.
Lawrence Chua received an ACC Fellowship in 2015 to support archival research in Bangkok and Lopburi, Thailand, examining the historical relationship between modernism and fascism in the architecture of urban public space.
www.lawrencechua.org
Pen Sereypagna (Architect)
Pen Sereypagna is an architect and urban researcher based in Phnom Penh. His works on Phnom Penh's Urban Form and Cambodian Modernist Architecture have been the subject of several exhibitions and presentations in Cambodia and selected venues in Southeast Asia, Australia, and the United States. He has contributed essays to scholarly journals, architectural magazines and books, including Docomomo, a+u and ARCH+, and is the co-editor of Genealogy of Bassac (UR Terreform 2021), which received the 2019 Graham publication award. Pagna is currently the director of the Vann Molyvann Project and a PhD student in Architecture and Urbanism at the University of Hong Kong, and a participating scholar in Site and Space in Southeast Asia funded by the Getty Foundation.
Pen Sereypagna received an ACC Fellowship in 2012 to study architecture and architectural history in New York.
Mary Kay Judy (Architectural Conservator/Cultural Heritage Consultant)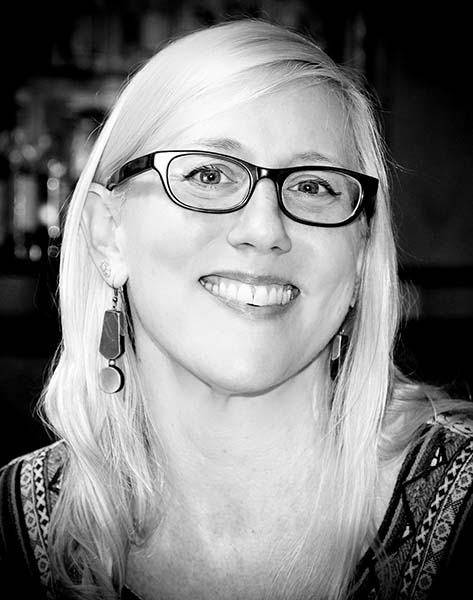 Mary Kay Judy is an award-winning architectural conservator and cultural heritage consultant. As Principal of Mary Kay Judy – Architectural & Cultural Heritage Conservation, she has served as conservation consultant on National Historic Landmarks and UNESCO World Heritage Sites in the United States, Europe, and Asia. Ms. Judy has lectured internationally on her practice's case studies, the politics of preservation and the contributions of contemporary artists on emerging preservation narratives. Her writing on these subjects has appeared in a variety of publications including the National Trust Preservation Forum Journal and the Journal of Architectural Conservation. Ms. Judy has an M.S. in Historic Preservation from Columbia University and a B.A. in Architectural History from the University of Cincinnati.
Mary Kay Judy received ACC Fellowships in 2002 and 2005 leading conservation seminars in Indian architecture schools focusing on the documentation of the Islamic heritage of the Awadh, the urban aftermath of the First War of Independence in 1857 and the evolution of the vernacular Modern Movement post-Independence.
www.marykayjudy.com