IHJ Artists' Forum
Michel Kouakou and Leyna Marika Papach present their work in progress:
"She Never Saw Me Dance" and "What Stays Shall Stay"
Tuesday, March 31, 2009 7:00 pm
Lecture Hall, International House of Japan
Admission: Free
Language: English and Japanese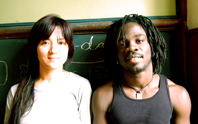 Michel Kouakou and Leyna Marika Papach, presently recipients of the Japan-Us Creative Artist Exchange Fellowship, will present their respective works at the IHJ Artists' Forum.
Michel Kouakou will present a work-in-progress "She Never Saw Me Dance" a dance solo dedicated to his mother. The choreography is influenced largely by his exposure to concepts behind butoh integrated with his previous ideas of dance—taking him in a new direction all together.
Leyna Marika Papach will present "What Stays Shall Stay," a series of short musical poems/compositions performed by herself and Chikako Bando. The theme of her residency is a reflection on the aspects of her family, family history, and culture in Japan that has played a part in crafting who she is.
IHJ Japanese Music Series vol.6/IHJ Artists' Forum The Shakuhachi and the World of the Single Tone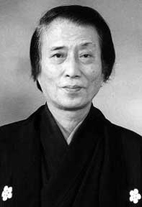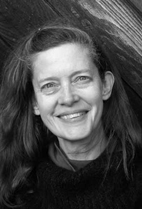 The sixth concert of this series presents the shakuhachi traditional bamboo flute. The shakuhachi is the best known of all Japanese instruments and steeped in fascinating history. Its construction is simple, but its music is complex, ranging from austere Zen meditation music, evocative programmatic pieces depicting nature to crossgenre, avant garde contemporary music played around the world. This concert will feature Living National Treasure Hozan Yamamoto and his son Shinzan, along with the Japan-US Creative Arts fellow Elizabeth Brown, Keisuke Zenyoji (specialist in Zen shakuhachi pieces) and IHJ Artistic Director Christopher Yohmei Blasdel.
Tuesday, February 24, 7:00 pm Iwasaki Koyata Memorial Hall
Performers: Hozan Yamamoto (Living NationalTreasure), Shinzan Yamamoto, Keisuke Zenyoji, Elizabeth Brown (Japan-US Creative Arts Fellow), Christopher Yohmei
Program: Yobitake/Uketake, Song of the Cranes (a comparison of styles), etc.
Admission: 3,500 yen (Discount Rate*: 3,000 yen)


*Discount rates are applicable for IHJ Members, Non-Japanese & Student.

Language: English & Japanese
Digital recording of this program is made possible by a grant from the All Japan Organization of Social Contribution.
Supported by the Japan Traditional Culture Foundation
*This program is the 6th in a series of the IHJ Japanese Music Series, offering the best of traditional music with explanations and introductions for the foreign (and Japanese) audiences.
IHJ Artists' Forum
Early Twentieth Century Piano Music: Bennett Lerner in Concert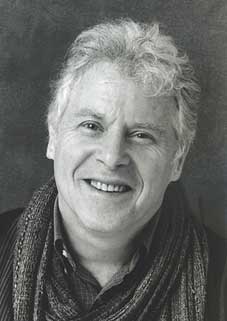 Internationally acclaimed American pianist Bennett Lerner will present a program of piano music composed in the early twentieth century and performed on the IHJ vintage 1918 Steinway piano. Lerner will present the music of Fauré, Debussy, Poulenc, Tcherepnin and American composers such as Aaron Copeland, Samuel Barber, Charles Ives and Virgil Thomson. He will also perform works by two Japanese composers from the same era, Kunihiko Hashimoto and Tamezo Narita. Lerner, a close friend of Copeland in his later years, will preface his performance with remarks and anecdotes about the famous composer, giving the audience a unique insight into Copeland's spirit. A long time resident of New York, where Lerner studied and performed, he immigrated to Thailand in 1991. He presently teaches piano at Payap University in Chiang Mai and will travel to Japan on a multi-city tour. Lerner will be joined by vocalist Mika Kimula and pianist Ayako Ono.
Wednesday, October 8, 2008, 7 pm Iwasaki Koyata Memorial Hall
Program: Tcherepnin Sonata Romantique (1918), Poulenc Sonata for Four Hands, Debussy
Children's Corner (1908), Paul Bowles Six Latin-American Dances (1930s), Tamezo Narita Wandering the Seashore (1918), Kunihiko Hashimoto Tiger Beetle (1928) and others
Admission: 3,000 yen (Discount Rate: 2,500 yen)  
*Discount rates are applicable for IHJ members.
Language: English and Japanese
Sponsored by the International House of Japan with support from the American Embassy
IHJ Japanese Music Series
Biwa Music and the Soul of Medieval Japan
Thursday, October 2 , 7:00 pm Iwasaki Koyata Memorial Hall
Performers: Mari Uehara (Chikuzen Biwa), Kazuyuki Shiotaka (Satsuma Biwa)
Program: Chikuzen biwa: "Gion Shouja", "Atsumori-no- Saigo" and others
Satsuma biwa: "Gion Shouja", "Dan-no-Ura", "Marobashi" and others
Admission: 3,500 yen (Discount Rate:3,000 yen)


*Discount rates are applicable for IHJ members.

Language: English and Japanese
* Digital recording of this program is made possible by a grant from the All Japan Organization of Social Contribution.
IHJ Artists' Forum
Beauty, Desire, and Consumption: Contemporary Japan's relationship to Tradition and the West
U.S.-Japan Creative Arts Fellow, Joseph Maida, has spent the past 6 months photographing the promise and allure of material culture as observed in everyday life in Japan. Building upon his previous projects, which also address issues of capitalist desire, Maida's newest work looks closely at daily consumption in Tokyo and other major cities, including Yokohama, Osaka, Kyoto, Fukuoka, and Sapporo, to investigate the far reaching visual and psychological effects of globalization on existing society and tradition. In his Artists' Forum talk, he will discuss his most significant projects to date, including his newest work made during this Fellowship.

Cakes, 2006 from Dreamy American Life
Tuesday, July 15, 7:00 pm. Lecture Hall
Speaker: Joseph Maida
Admission: Free
Language: English & Japanese
Supported by the Japan-US Friendship Commission
| | |
| --- | --- |
| | |
| Concert, 2008 | Orchids, 2008 |
| | |
| Bicycles, 2008 | Commute, 2008 |
IHJ Artists' Forum
Japanese Sounds, Western Structure—The Music of Donald Womack
Live Performance with Discussion by the Composer

The music of Donald Reid Womack is well-known. His major works include a symphony, a violin concerto, and, most recently, a concerto for shakuhachi, koto, and orchestra commissioned by the Honolulu Symphony as a memorial to the victims of the Ehime Maru sinking. He has been a faculty member at the University of Hawai'i since 1994, where he teaches composition and theory. Dr. Womack is currently in Tokyo as a Fulbright Research Scholar, collaborating with the Japanese instrumental ensemble AURA-J. He approaches Japan's traditional instruments of Japan as imbued with unique sonic characteristics, and this Artists' Forum will present some of his new pieces as well as some of his older works. Instrumentation will include violin, viola,piano, shamisen and 21 string koto.
Monday, May 26,2008, 7:00 pm.
Venue: Iwasaki Koyata Memorial Hall
Performers: Ignace Jang, violin. Thomas Rosenkranz, piano. Anna Womack, viola.
Reiko Kimura, 21-string koto. Seizan Sakata, shakuhachi. Tetsuya Nozawa, shamisen.
Admission: Free (reservations requested)
Language: English and Japanese
Supported by the Japan/US Friendship Commission and the US Embassy