Speakers:
Steven Muncy (2021 Ramon Magsaysay awardee, U.S.A/based in Southeast Asia) and T.M. Krishna (2016 awardee, India)
Moderator: Cheche Lazaro
Language: English with Japanese subtitles
Release Date: January 31, 2022, 6-7 pm Japan Time, 2022
Co-organizer/Program Partner: Ramon Magsaysay Award Foundation
Co-organizer: Shahani Associates
Sponsors: Japan Foundation Asia Center Grant Program for Promotion of Cultural Collaboration, MRA Foundation, Tanaka UK Japan Educational Foundation
In this session, two recipients of the RMAF prize will take part in a facilitated discussion about the significant challenge of confronting the various forms of discrimination that can lead to marginalization or even displacement from homes and countries. These two leaders in the region will shed light on their advocacy and, more specifically, their views about how minority groups can be empowered to work towards their own aspirations.
Archive Video

This video has Japanese subtitles. Go to Youtube Help for more details.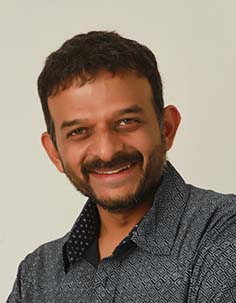 T.M. Krishna (2016) from India is a well-known Carnatic vocalist, a writer, and an outspoken social commentator and activist against caste discrimination and violence against minorities. More about TM Krishna is here, https://www.rmaward.asia/awardee/thodur-madabusi-krishna-2
Cheche Lazaro
(Cecilia Aldaba Lim-Lazaro) is an acclaimed Filipino broadcast journalist and the founding president of Probe Productions Inc. Lazaro began her career as a reporter for ABS-CBN until 1988 when she left to create her own production company with the help of fellow journalists Luchi Cruz-Valdez and, 2021 Nobel Peace Prize Laureate, Maria Ressa. At Probe Productions, Lazaro has produced multiple documentaries such as 5 and Up for ABC, The Probe Team, I-Witness, and Cheche Lazaro Presents for GMA Network. She has been a trustee of RMAF since 2020.