This year marks the 70th anniversary of the International House of Japan, and we are happy to announce a logo to be used to commemorate this important milestone.
Shaped like a dove, a symbol of humanity's desire for peace, the logo can also be seen as two overlapping hands—a reference to interaction among different people from around the world, with the seven "fingers" representing the 70 years since I-House's establishment.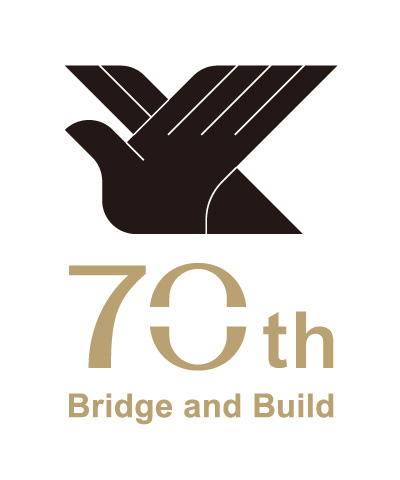 Returning to our roots on our 70th anniversary, we'll make every effort to contribute to building a free, open, and sustainable future through intellectual dialogue, policy research, and cultural exchange with a diverse world.