This event now concluded.
Lecturer: Suzuki Iwayumi (Visiting Professor, Nichibunken)
Commentator: Isomae Jun'ichi (Professor, Nichibunken)
Date: Wednesday, December 5, 2018, 6:30-8:00 pm (Doors open at 6:00 pm)
Venue: Lecture Hall, International House of Japan
Coorganized by International Research Center for Japanese Studies (Nichibunken)
Language:

Japanese

(without English interpretation)
Admission: Free
Seating: 100

(reservations required)
Gendai yogo no kiso chishiki (Encyclopedia of Contemporary Words) is a long-established cyclopedia that has been published annually since 1948. Its latest edition contains Japanese words—not only basic words, but also new or trendy ones that frequently appear in the mass media―in 113 categories. In the sense that the words in the publication undergo a yearly "selection" process, one can consider them as indicators that reflect the social concerns of different times.
This lecture focuses on the religion section of the encyclopedia, and examines the history of religions in postwar Japan as seen through the changes of listed words for the past 70 years.
Isomae Jun'ichi (Professor, Nichibunken)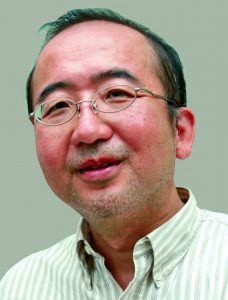 Specializes in religious studies and history. Prof. Isomae was an associate professor at Japan Women's University and Nichibunken, and has been serving as a professor at Nichibunken since 2015. He has also been appointed a visiting professor/scholar at various institutions such as the University of Tuebingen (Germany), Doshisha University (Japan), Ruhr-University Bochum (Germany), and the University of Zurich (Switzerland). Author of
Soshitsu to nosutarujia
[Sense of loss and nostalgia] (Misuzu Shobo, 2007),
Iki no shiko: Tasha, gaibusei, kokyo
[Thoughts on threshold: Others, exteriority and homes] (Hosei University Press, 2013), and
Shisha no zawameki: Hisaichi sinkoron
[Disquieted voices of the dead: On the religious practices of Northeast Japan] (Kawade Shobo Shinsha, 2015).