This event has been postponed due to coronavirus.
Speaker: Haruo SHIMADA (Chairperson of the Board of Trustees, Tokyo Metropolitan University; Professor Emeritus, Keio University)
Moderator: Tomoko KUBOTA (Independent Journalist)
Date: Thursday, May 14, 2020, 6:30~8:30 pm, with a reception included
Venue: Iwasaki Koyata Memorial Hall, International House of Japan
Language:

Japanese

(without interpretation)
Admission: 5,000 yen each for members and their spouses (reservations required)
* Members can be accompanied by a spouse or a partner
I-House is holding a special lecture series exclusively for our members, inviting world-renowned individuals as guest speakers.This time, we will be welcoming Dr. Haruo Shimada, Chairperson of the Board of Trustees of Tokyo Metropolitan University. Following his talk, there will be a reception for all participants to deepen friendships among one another.
"The International House of Japan was founded in 1952 to back up the participation of Japan in the San Francisco Treaty. Japan has since then enjoyed peace and economic development thanks to the framework of Pax Americana. Recently, however, the world has been shaken by the Trump administration, Brexit, and the US-China confrontation on trade and high tech hegemony, which may well destruct the beneficial postwar system.
Gazing at such historic turmoil, we need to work for the formation of new intellectual views of private sector as to what we should do to reconstruct the world and Japan. I would like to think about such tasks together with you."
Tomoko KUBOTA (Independent Journalist)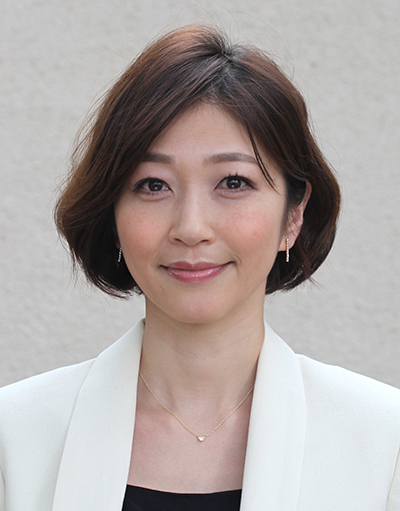 Ms. Kubota joined Tokyo Broadcasting (TBS) in 2000 where she became an announcer and worked on various programs, including
Dobutsu kisotengai!
[Amazing Animals!],
Tetsuya Chikushi News 23
, and
Hodo Tokushu
[Special News]. From 2013, she held appointments across the news bureau and served as a correspondent with the New York Bureau, as well as a political reporter at TBS. In 2017 she became a freelancer and in 2019 she obtained an MA in oral history from Columbia University. She is currently in a doctoral program at the University of Tokyo where she further pursues her research on oral history.