This event now concluded.
Speaker: Carol GLUCK (George Sansom Professor of History, Columbia University)
Moderator: Tomoko KUBOTA (Independent Journalist)
Date: Thursday, November 7, 2019, 6:30–8:30 pm, with a reception included
Venue: Iwasaki Koyata Memorial Hall, International House of Japan
Language: English / Japanese (with simultaneous interpretation)
In cooperation with Toyo Eiwa Jogakuin*  
Admission: 3,000 yen each for members and their spouses

(reservations required)


* Members can be accompanied by a spouse
This Special Lecture Series invites world-renowned individuals as guest speakers. In November, we will have Dr. Gluck, a leading Japanologist who has closely examined the path of Japan from the late nineteenth century to the present and made a great contribution to the understanding of its history over the years.
She will talk about modernity in Japan in a global context. In particular, by looking at the questions about modern Japanese history (e.g. the modernization question, the imperialism question, and the war memory question) that people outside the field often ask, as well as at the commonalities and connections Japan shares with other modern societies, she will discuss ideas about the "modern" based on empirical evidence different from the European experiences underlying earlier theories of modernity.
Tomoko KUBOTA
(Independent Journalist)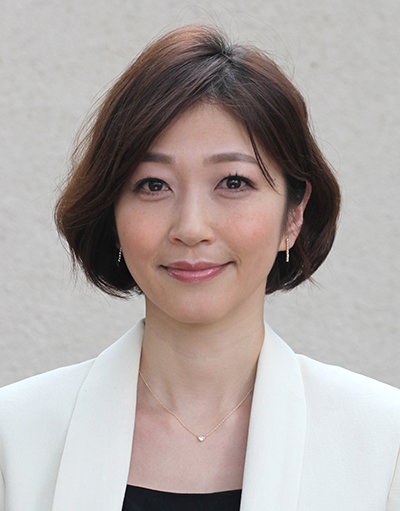 Ms. Kubota joined Tokyo Broadcasting (TBS) in 2000 where she became an announcer and worked on various programs, including
Dobutsu kisotengai!
[Amazing Animals!],
Tetsuya Chikushi News 23
, and
Hodo Tokushu
[Special News]. From 2013, she held appointments across the news bureau and served as a correspondent with the New York Bureau, as well as a political reporter at TBS. In 2017 she became a freelancer and in 2019 she obtained an MA in oral history from Columbia University. She is currently in a doctoral program at the University of Tokyo where she further pursues her research on oral history.
*This year, Toyo Eiwa Jogakuin celebrates its 135th anniversary since the founding of the school, and the 30th anniversary of the university. Professor Carol Gluck will be the keynote speaker for their anniversary events to be held on November 5 and 6. This lecture at I-House has been planned in conjunction with those anniversary events of Toyo Eiwa, reflecting our long standing relationship with Toyo Eiwa, as well as our close ties with Professor Gluck over the course of her distinguished career at Columbia University. To commemorate their anniversaries, Toyo Eiwa will be holding many events at the university, including Hanako Muraoka Memorial Lectures. Please check the university's websitefor more information (available only in Japanese).