Conference/Banquet
Halls and Rooms
The spacious Iwasaki Koyata Memorial Hall with views of the garden can be used for conferences, symposiums and other large functions.

Kabayama-Matsumoto Room, Room 2, 3, 4 (51-247m²)
Kabayama-Matsumoto Room, Room 2, 3, 4, which also face the garden, can serve as the venue for conferences and lectures as well as various receptions.

The Lecture Hall in the annex are available for conferences, lectures and large and small group studies.

Various types of seminar rooms are available for meetings and group studies.
Terms and Conditions
Floor Map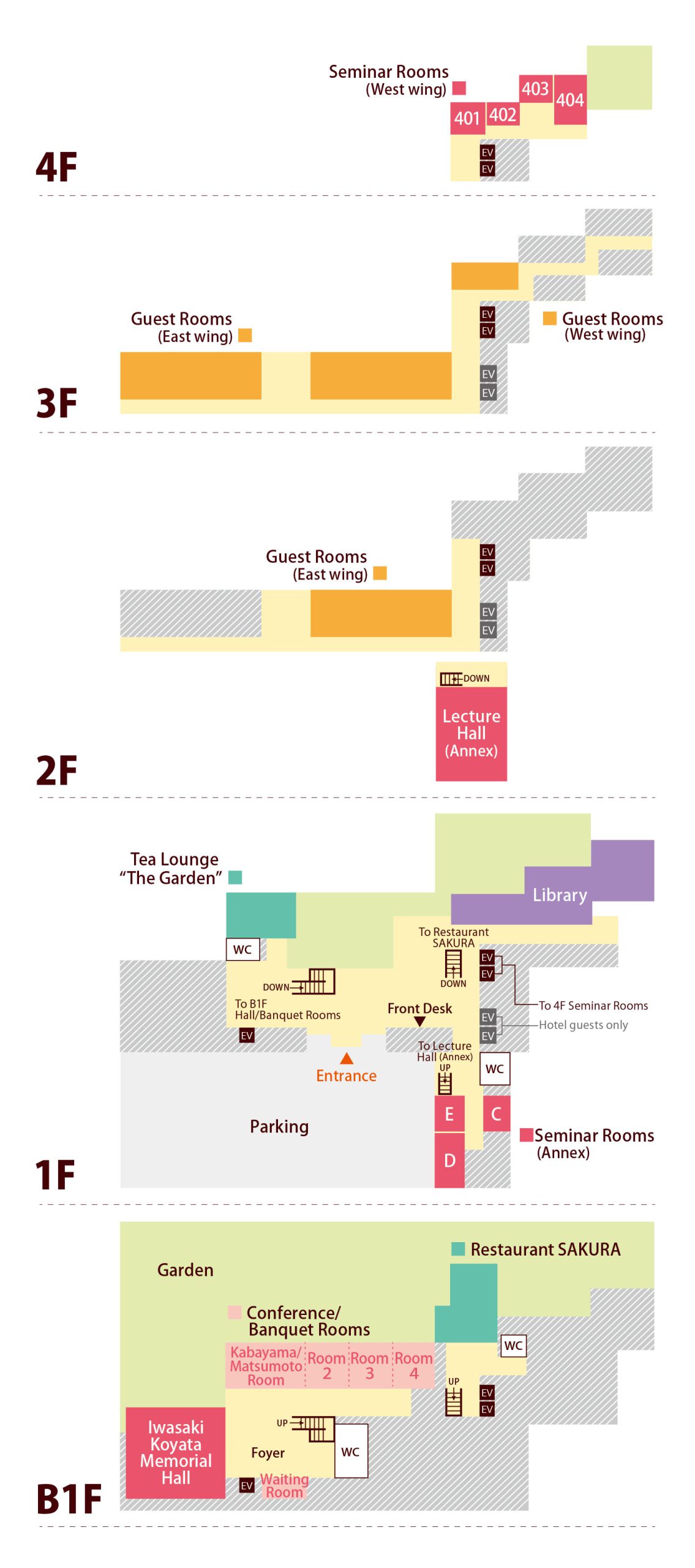 Food and Drinks
Notice
Weddings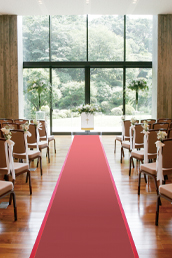 Ceremonies can be arranged in Shinto, Christian or other styles, either in the traditional Japanese garden or in the Koyata Hall, an airy space with high ceilings that overlooks the garden.
■Seating capacity: 20 to 120 persons
Reservations and Inquiries
Bridal Desk, International House of Japan
TEL: 03-3470-4617 (11:00-19:00; Closed: Mondays and Tuesdays excluding holidays; other days designated by the bridal company)
FAX: 03-3470-4618
Reservations and Inquiries
Banquet Reservations
International House of Japan
TEL: 03-3470-4616 (10:00-18:00, Closed on Sundays & Holidays)
FAX: 03-3470-3210