Donate
Donations in Support of I-House
Thanks to warm support from our members and friends all over the world, the International House of Japan (I-House) has been able to play an important role in deepening international understanding among the world. As the international order once again becomes unstable, we need institutions that can invest in people-to-people dialogue and collaboration across countries. Under these circumstances, there are great expectations for the role that I-House can play into the future. Your continued support is essential for I-House to make this happen.
Photo: Programs to fulfill our mission
Since the I-House is authorized as a Public Interest Incorporated Foundation, donations to the I-House by domestic corporations and individuals are tax-exempt in Japan. If you are filing taxes in the United States and would like to receive the U.S. tax benefit, please consider donating to the I-House through the American Friends of International House of Japan, Inc.
Donate to I-House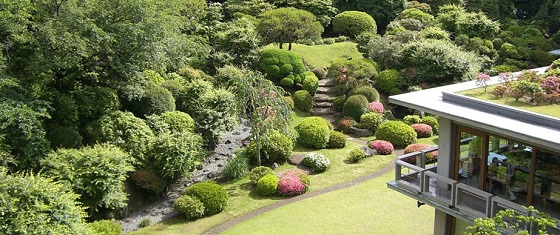 Photo: The House Garden designed by the seventh-generation famed Kyoto landscape artist Ogawa Jihei (also known as Ueji) has continued to charm people since the prewar period.
Your gifts will catalyze further dynamic growth and programming at the I-House. Please indicate your intention in the form below if there is any specific program, place, and/or item you would like to support.
Make Your Legacy Live On
A bequest to the I-House makes a lasting positive change in future society which will continue beyond one's own lifetime as I-House has played a historic role since its establishment in 1952 as a private, independent and international organization with the trust of stakeholders across countries.
Our Donor Recognition (Medal with Dark Blue Ribbon)
I-House has been authorized by the Cabinet Office of the Government of Japan as an institution which can recommend the awarding of the Medal with Dark Blue Ribbon. This Medal is given to individuals who have made exceptionally generous financial contributions, i.e. more than JPY5,000,000 as an individual and/or JPY10,000,000 as a corporation, for the good of the public.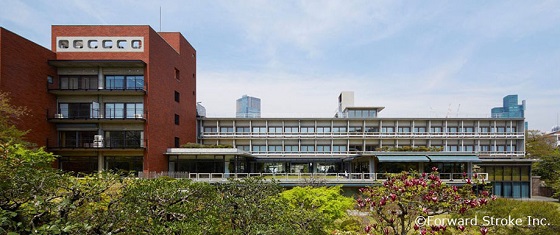 Photo: Since its completion soon after World War II, the I-House building, while undergoing periodic reconstruction and revitalization, has continued to support the I-House mission. Constructed under the collaboration of three prominent Japanese architects—Maekawa Kunio, Sakakura Junzō, and Yoshimura Junzō— it was awarded the Architectural Institute of Japan Prize and in 2006 was registered as a tangible cultural property by the Agency for Cultural Affairs of Japan.
Please contact us if you kindly consider making a contribution.
Membership Department
International House of Japan
Tel:03-3470-9115 (Mon.-Fri. 9 am – 5 pm)
E-mail: member#i-house.or.jp (please replace # with @)