Medal with Dark Blue Ribbon
I-House has been authorized by the Cabinet Office of the Government of Japan as an institution which can recommend the awarding of the Medal with Dark Blue Ribbon. This Medal is given to individuals who have made exceptionally generous financial contributions, i.e. more than JPY5,000,000 as an individual and/or JPY10,000,000 as a corporation, for the good of the public. There will be a screening by the Decoration Bureau of the Cabinet Office following our recommendation. Donation in installments over years is also acceptable, but such an intention should be notified in advance before making the first installment payment.
For Individuals
| 5 million yen and above | 15 million yen and above |
| --- | --- |
| Medal | Medal and Wooden Cup |
If the individual has already been given the medal, a silver or gold bar will be given instead of the medal.
In case the beneficiary has passed away by the time of commendation ceremony, the award will be given to the heir representative.
Images: Cabinet Office‐Hosho no shurui to juyotaisho and Cabinet Office, Government of Japan, CC BY ①②
For Corporations
10 million yen and above
Honorable mention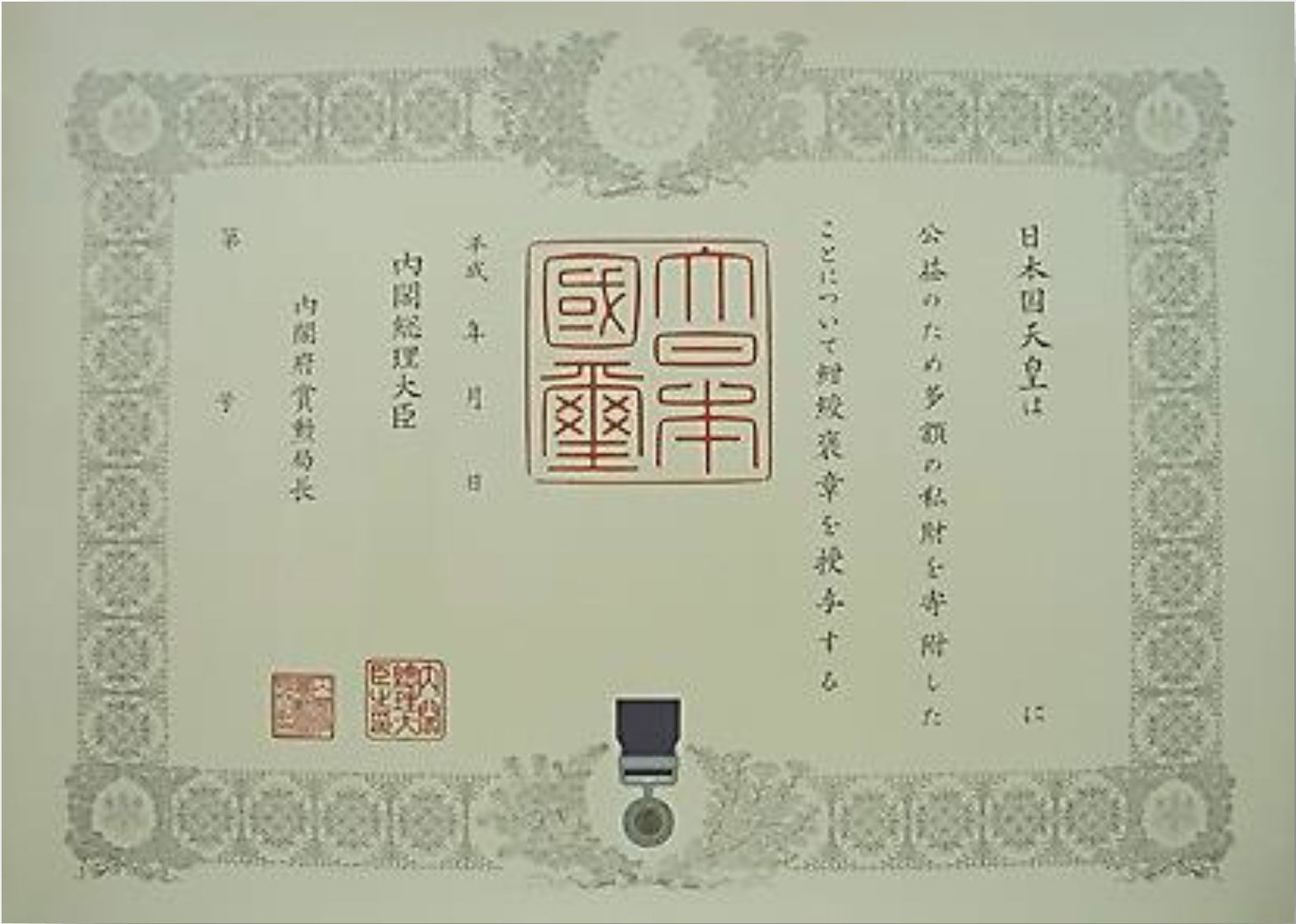 For further information, please visit the website of the Cabinet Office of the Government of Japan.
Donor Nameplate
A commemorative 70th anniversary nameplate will be installed in our main building. Names of those donating JPY10,000,000 or more will be displayed on it.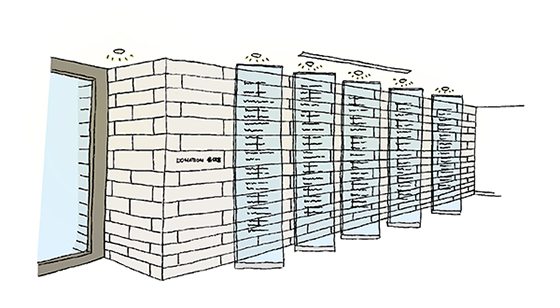 (Image is for illustration purposes.)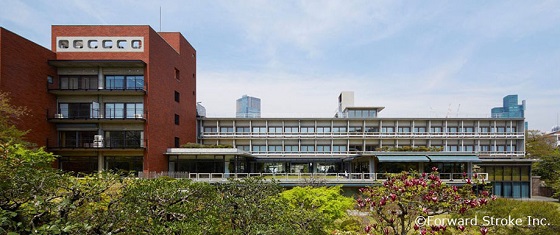 Photo: Since its completion soon after World War II, the I-House building, while undergoing periodic reconstruction and revitalization, has continued to support the I-House mission. Constructed under the collaboration of three prominent Japanese architects—Maekawa Kunio, Sakakura Junzō, and Yoshimura Junzō— it was awarded the Architectural Institute of Japan Prize and in 2006 was registered as a tangible cultural property by the Agency for Cultural Affairs of Japan.
Please contact us if you kindly consider making a contribution.
International House of Japan
Tel:03-3470-9115 (Mon.-Fri. 9 am – 5 pm)
E-mail: okimochi#i-house.or.jp (please replace # with @)