IHJ sponsors the IHJ Artists Forums series to provide a venue for the US-Japan Creative Artists Program Fellow to present their works and meet other artists. The I-House also produces occasional concerts and artistic events to promote mutual cultural understanding between Japan and the rest of the world.
Sound Monuments in the I-House Garden: The Journey Itself Home
Date: Friday, July 16, 2021, 4:00 pm to 5:30 pm
Venue: I-House Garden (In case of rain, the exhibition will be held indoors.)
*Priority admission for those with reservations
A poetic act of radical caring to mark the 10th anniversary of the 311 Fukushima Disaster.
American artists in collaboration with Japanese artists, developed a virtual process to engage with young adults in the Tohoku region when it was not safe to travel. Using a trusted relational network, they recorded stories about safety, strength, and hopes for the future. From these recorded voices, the artists have created voice sonic haiku that is amplified through a trio of interactive, mobile sound monuments in the shape of tsunami stones.
Prior to the exhibition at the Setagaya Art Museum in July, we will install sound monuments in the I-House garden. Please reserve your preferred time slot to avoid crowds.
Learn more about the project from the website.
Visitors' Procedure :
Please make a reservation from the form below. If the number of reservations has already reached a limit, we will contact you shortly. On the day of the event, please come to the reception desk in front of the Koyata Iwasaki Memorial Hall on the East Wing's first basement floor of the International House of Japan. The approximate time for viewing is 15-30 minutes. (If you are late, we may have to give priority to other visitors.)
[IHJ Artists' Forum/Artist Talk]
Matter and an Experimental Mindset
This event now concluded.
Tuesday, September 17, 7:00 pm
Venue: Iwasaki Koyata Memorial Hall, International House of Japan
Artist: Brian Anderson (Industrial Designer; US-Japan Creative Artists Program Fellow)
Language: English (with consecutive interpretation)
Co-sponsored by the Japan-US Friendship Commission (JUSFC) 
Admission: Free 

(reservations required)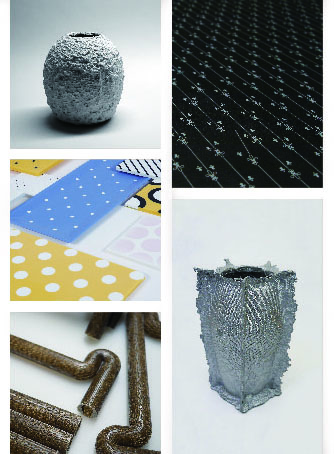 Recent narratives around fabrication and production reflect societal aspirations and fears. On the one hand, additive manufacturing and distributed manufacture promise to simplify logistics and localize production in empowering ways. On the other hand, we are reminded almost daily of the general wastefulness of inherited production practices and of our limited ability to re-circulate what we don't or can't use personally. It is increasingly prevalent that designers reconceive industrial waste as raw material, experiment with existing natural resources and less seemly biological and mineral byproducts, harness biology, and foster the production and sharing of knowledge and opportunities for co-creation. Today's designers seek to change the relationships people have with materials. While many citizens may feel a lack of agency or the knowledge it requires to respond with such ethical impulses, designers and artists are uniquely positioned to respond optimistically, pragmatically, and experimentally. Brian Anderson is an academic industrial designer, based at the University of Illinois at Chicago. His work centers on the history, nature, and structure of making from the scale of artisan and craftsman to that of small factories. In his talk Anderson will present several outcomes of the manipulation of matter in the context of design. studioba.org
[IHJ Artists' Forum/ Reading & Talk]
How Our Ghosts Keep Us Alive
※This event now concluded.
Friday, November 1, 7:00 pm
Venue: Lecture Hall, International House of Japan
Artist: Lee Conell (Writer; US-Japan Creative Artists Program Fellow)
Language: English (with consecutive interpretation; original texts will be provided)
Co-sponsored by the Japan-US Friendship Commission
Admission: Free 

(reservations required)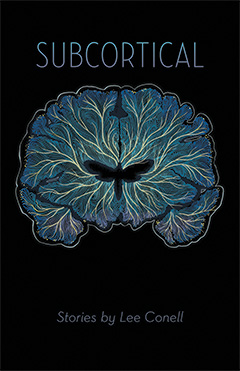 Nashville-based writer Lee Conell will read from her in-progress novel, The Study of Hidden Creatures, which examines the way transgenerational trauma from World War II manifests in the imagination of a young woman, Freda, through monsters and ghosts. The novel draws on both ghosts and cryptids from the American South (such as Bigfoot) and yokai from Japanese folklore, while it follows Freda's attempt to explore the legacy of Chiune Sugihara, the Japanese consul in Lithuania whom she believes saved her grandfather's life when Sugihara issued thousands of transit visas to Jewish refugees in 1940. Conell will discuss her research for this project, along with the ways its genesis was inspired by her story collection, Subcortical, and her forthcoming novel, The Party Upstairs.
Lee Conell is the author of the story collection Subcortical, which was awarded The Story Prize Spotlight Award, an Independent Publisher Book Award, and an American Fiction Award. Her novel is forthcoming from Penguin Press. Her short fiction appears in the Oxford American, the Chicago Tribune, American Short Fiction, Kenyon Review online, Guernica, Memorious, Glimmer Train, and elsewhere. She has received creative writing fellowships from the Tennessee Arts Commission, the Sewanee Writers' Conference, Vanderbilt University, and the Yiddish Book Center. Her stories have been awarded the grand prize in the Chicago Tribune's Nelson Algren Literary Arts contest and received citations in the Best American Short Stories series. She has taught writing at Vanderbilt University, SUNY New Paltz, the Sewanee Young Writers' Conference, the Vanderbilt Psychiatric Hospital, and the Nashville Public Library.
leeconell.com
Archives
Inquiries
Program Department
International House of Japan
5-11-16 Roppongi, Minato-ku, Tokyo 106-0032
TEL: 03-3470-3211 (Mon.-Fri., 9:00 am-5:00 pm)
FAX: 03-3470-3170