Various programs and cultural events by outstanding specialists on contemporary themes, the global agenda and issues related to mutual understanding between Japan and other countries. Lectures and symposiums on broad subjects in the social sciences and humanities by distinguished scholars and specialists from Japan and abroad.
[Peace Symposium Tokyo 2022] Peacemaking at the Intersection of Culture, Art, and Nature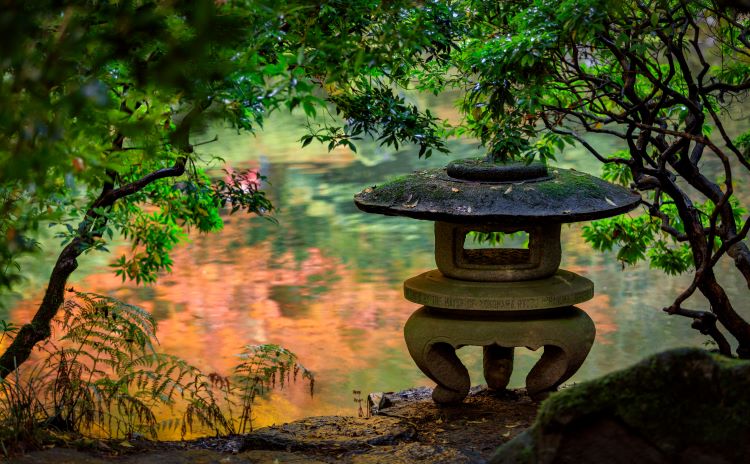 Date: Wednesday, September 21, 2022, 1:00-5:40 pm (JST)
Venue: Iwasaki Koyata Memorial Hall, International House of Japan
Capacity: 100 *Registration is now closed
Language: Japanese / English (with simultaneous interpretation)
International House of Japan is pleased to co-host "Peace Symposium Tokyo 2022" with Portland Japanese Garden, our international partner.
Portland Japanese Garden was created in 1963 by a group of civic leaders to heal the wounds left by World War II, since then, time has proven that the garden, not simply as a place for quiet contemplation and repose, but also a as a cultural platform for civic dialogue, has nurtured a greater mutual appreciation and respect between peoples of the U.S. and Japan. In commemorating the 77th anniversary of the end of WWII, the Garden proudly returned to its founding principal, "Mutual Understanding through Culture and Nature leads to Long-lasting Peace." The Garden framed an entire year of programming activities with the theme of "peace." In Tokyo, we are co-hosting a public Peace Symposium with Portland Japanese Garden on the theme of the evolving role of public spaces as the platform for creative and cultural conversation for peace-building and community engagement, welcoming speakers including Isoya Shinji, renowned for his expertise on Japanese gardens, and Junya Ishigami, award-winning architect. Significantly, this will be held on September 21, 2022, the International Day of Peace.
Archives
Past Programs
Inquiries
Program Department
International House of Japan
5-11-16 Roppongi, Minato-ku, Tokyo 106-0032
TEL: 03-3470-3211 (Mon.-Fri., 9:00 am-5:00 pm)
FAX: 03-3470-3170