Special Lecture Series for I-House Members
Starting from 2019, the International House of Japan (I-House) is holding special lecture series exclusively for our members, inviting world-renowned individuals as guest speakers. Following each talk, there will be a reception for all participants to deepen friendships among one another.
Available on Youtube! [I-House 70th Anniversary] Special Member's Event Commemorating the 1952 Fundraising Tea Party Hosted by Prime Minister Yoshida
This event now concluded.
Date and time: Friday, November 18, 2022, 6:00–8:30 pm (Doors open at 5:30 pm)
Venue: Iwasaki Koyata Memorial Hall
Program: Screening of the 70th anniversary documentary film Three Architects (17 minutes)
Speaker: Mr. Yoshifumi Nakamura (Architect)
Language: Japanese/English (with simultaneous interpretation)
Eligibility: I-House members (first-come, first-served basis, each member can bring up to one guest)
Admission: ¥15,000 per person (includes buffet-style dinner, free drinks, souvenir,* and tax) *A special Moleskine notebook containing blueprints and chair sketches of I-House at the time of completion


The 70th anniversary documentary film Three Architects
Moleskine notebook




A reception for our members will be held to commemorate the grand tea party Prime Minister Shigeru Yoshida hosted at his official residence on November 19, 1952, which launched the fundraising campaign for the construction of I-House. There will also be a screening of the documentary
Three Architects
prior to its public release. The film focuses on Kunio Maekawa, Junzo Sakakura, and Junzo Yoshimura, three of Japan's leading modernist architects who jointly designed the I-House building. After the screening, architect Yoshifumi Nakamura will share personal episodes about Yoshimura not mentioned in the movie. Prime Minister Yoshida's tea party is still referred to as the fundraising campaign of the century. Thanks to an appeal from inaugural I-House chairman Aisuke Kabayama and the support of many people, the main building was completed three years after I-House's founding. We hope many members will join us in celebrating the 70th anniversary of this milestone event over fine food and drinks. We look forward to seeing you at this grand celebration.
Yoshifumi Nakamura (Architect)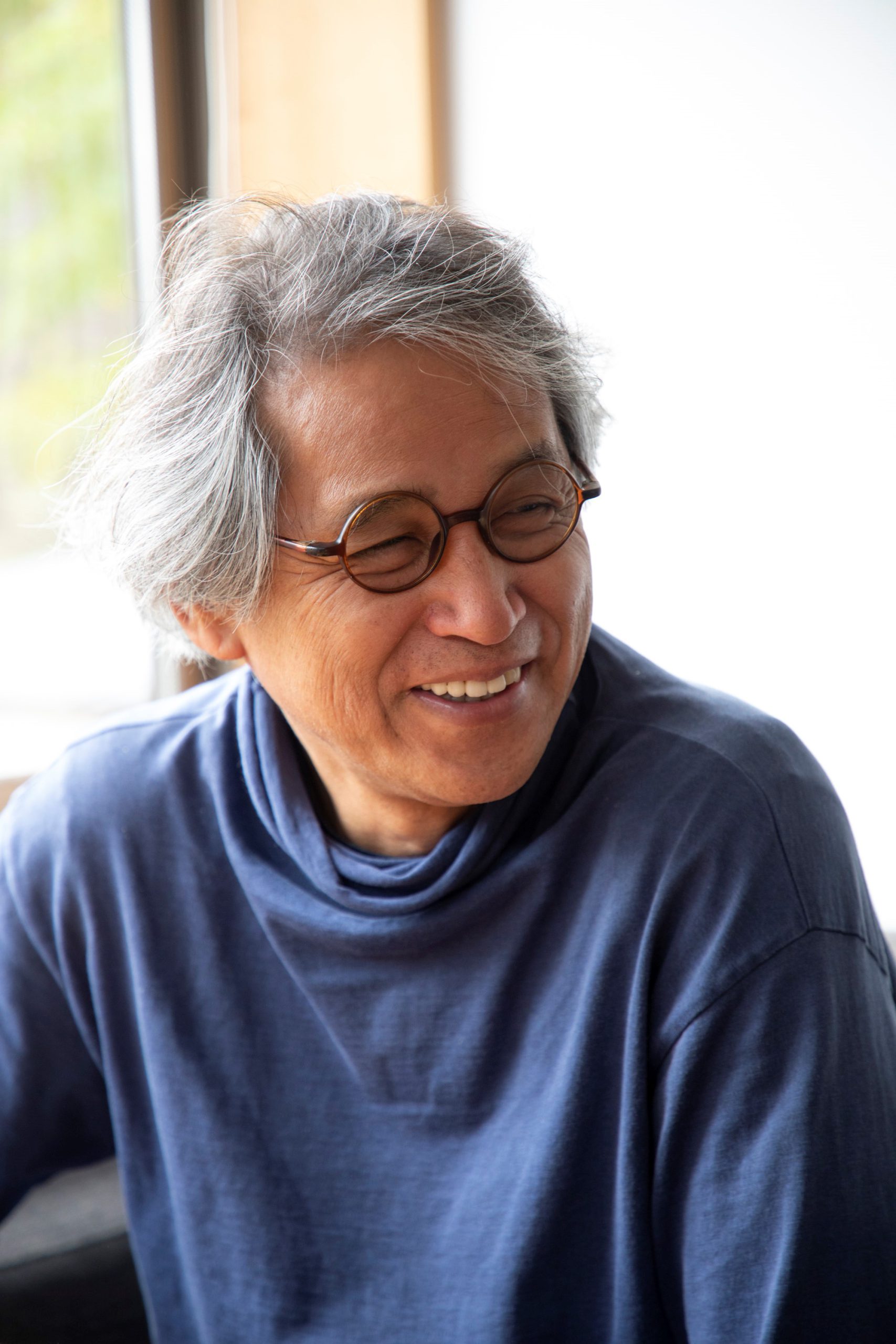 Yoshifumi Nakamura was born in Chiba in 1948 and graduated from Musashino Art University in 1972 with a degree in Architecture. He worked for architect Tsunenobu Shinji before studying furniture-making in the Woodworking Department of the Tokyo Metropolitan Shinagawa Vocational Training Center. He worked for architect Junzo Yoshimura from 1976 to 1980, serving as his secretary for furniture-making. He established Lemming House in 1981, mainly designing residences and also producing furniture. Nakamura was awarded the inaugural Yoshioka Prize for the Mitani Hut in 1987 and the 18th Isoya Yoshida Prize Special Award in 1993 for his various housing projects. He has been a visiting professor at Tama Art University since 2014.His representative works include the Mitani Hut, House in Kazusa I & II, museum as it is, House in Ogigayatsu, Rei Hut, and Itami Juzo Museum. His publications include Jutaku junrei (A Pilgrimage of Houses), Jutaku dokuhon (The House Reader), Ichu no kenchiku (The Architecture in My Mind), Fudangi no jutakujutsu (Design Techniques for Casual-Wear Housing), Jutaku junrei futatabi (A Pilgrimage of Houses Revisited), and Nakamura Yoshifumi: Futsu no jutaku, futsu no besso (Yoshifumi Nakamura: Ordinary Houses, Ordinary Cottages). He is also the co-author with Junzo Yoshimura of Yoshimura Junzo Jutaku Saho (Junzo Yoshimura's Etiquette of Home Design).
VIDEO
*Documentary Short Film Commemorating I-House's 70th Anniversary,
Three Architects
 can be watched here. *Unauthorized reproduction, editing, or duplication of content published on our member site is prohibited.
Archives
Other Events
Walk 'n' Talk at I-House
Inquiries
Membership Department
International House of Japan
5-11-16 Roppongi, Minato-ku, Tokyo 106-0032
TEL: 03-3470-9115 (Mon.-Fri., 9:00 am-5:00 pm)
FAX: 03-3470-3170