Date: Thursday, August 9, 2012, 7:00 pm
Venue: Iwasaki Koyata Memorial Hall, International House of Japan
Created by David Brick and Matsushima Maiko in collaboration with performers
Admission: Free (reservations required)
Language: English with consecutive interpretation
Co-sponsored by the Japan-US Friendship Commission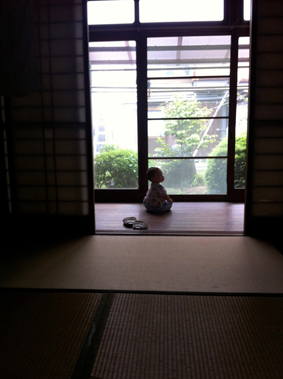 Choreographer and director David Brick, in Japan on the US-Japan Creative Artists Program, visited islands in the Seto Inland Sea and researched architecture by Andō Tadao. Island is a collaboration with visual designer Matsushima Maiko. It is a performance study of contemplation in the architecture of Andō's museums, land works and religious sites, as well as of the luminous quality of the everyday and ordinary that can still be found in the islands and the communities of the Seto Inland Sea.