Date: Thursday, November 21, 2013, 7:00 pm
Venue: Lecture Hall, International House of Japan
Speaker: Bruce Holland Rogers, Writer, US-Japan Creative Arts Fellow
Language: English and Japanese
(The works will be read in English with texts provided.)
Co-sponsored by the Japan-US Friendship Commission (JUSFC)
Admission: Free (

reservations required

, Seating: 70)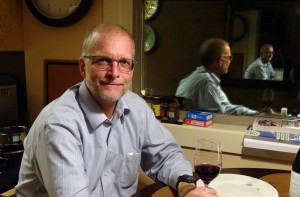 The writings of Bruce Holland Rogers, presently in Japan on the US-Japan Creative Artists Program, have won such prestigious awards as the Pushcart Prize, World Fantasy Award, Nebula Award and many others. He teaches writing in the MFA Program at Northwest Institute of Literary Arts in Oregon.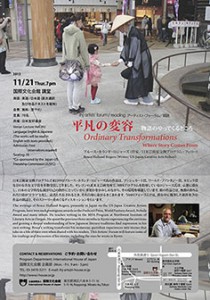 He spent the previous three months in Kyoto experiencing the environs and gaining a deeper understanding of how Japanese literary traditions find expression in his own writing. Bruces's writing transforms his numerous quotidian experiences into stories that take on a life of their own when shared with his readers. This Artists' Forum will feature some of his readings and discussion of his stories, including the ones he wrote in Kyoto.
Bruce's Blog
http://seizeoneofthesedays.wordpress.com/