*This event has finished.

Date: Monday, November 16, 2015, 7:00-8:30 pm
Venue: Lecture Hall, International House of Japan
Speakers: Tawada Yoko (Writer/ Poet), Kawakami Mieko (Writer/ Poet)
Moderator: David Karashima (Translator/Writer/ Assistant Professor at Waseda University)
Co-sponsor: Nippon Foundation
Language: Japanese (without English interpretation)
Admission: 1,000 yen (Students: 500 yen, IHJ Members: Free)
Berlin-based writer Tawada Yoko has been writing both in Japanese and German using unique metaphors and Tokyo-based writer Kawakami Mieko is well-known for her usage of standard Japanese, Osaka-dialect, and onomatopoeia to create a certain rhythm and tempo in her writing. Using language that inspire readers' imagination, they have given a lot of thought to their native tongue, Japanese. At this event, they will share their thoughts on language as a means of expression.
※This talk will be held as an event supporting Tokyo International Literary Festival 2016 organized by Nippon Foundation. tokyolitfest.com/en/
TAWADA, Yoko (Writer, Poet)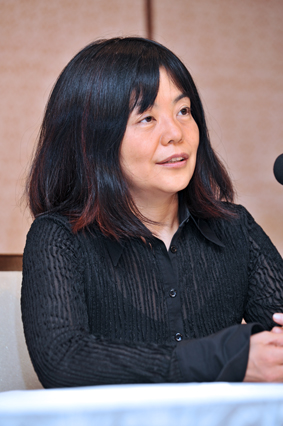 Lives in Berlin. Received her BA from Waseda University in 1982 with a major in Russian literature, MA from Hamberg University, and PhD from the University of Zurich. Writes poetry and novels both in Japanese and German. Her major works include "Missing Heels" (awarded the Gunzo Literature Prize), "The Bridegroom Was a Dog" (awarded the Akutagawa Prize), Hinagiku no ocha no baai (Izumi Kyōka Prize), Suspect on the Night Train(Ito Sei Literary Prize and Tanizaki Jun'ichirô Prize), The Apprentices of Snow (Noma Literary Prize), Kumo o tsukamu hanashi (Yomiuri Literary Prize and the Minister of Education Award for Fine Arts), Kentoushi, and Kotoba to aruku nikki. Works written in German received the Chamisso Prize in 1996 and the Goethe Medal in 2005. Her works have been translated into French, English and many other languages. She has held reading and performance sessions over 800 times in over 20 different countries. Official website: yokotawada.de
KAWAKAMI, Mieko (Writer, Poet)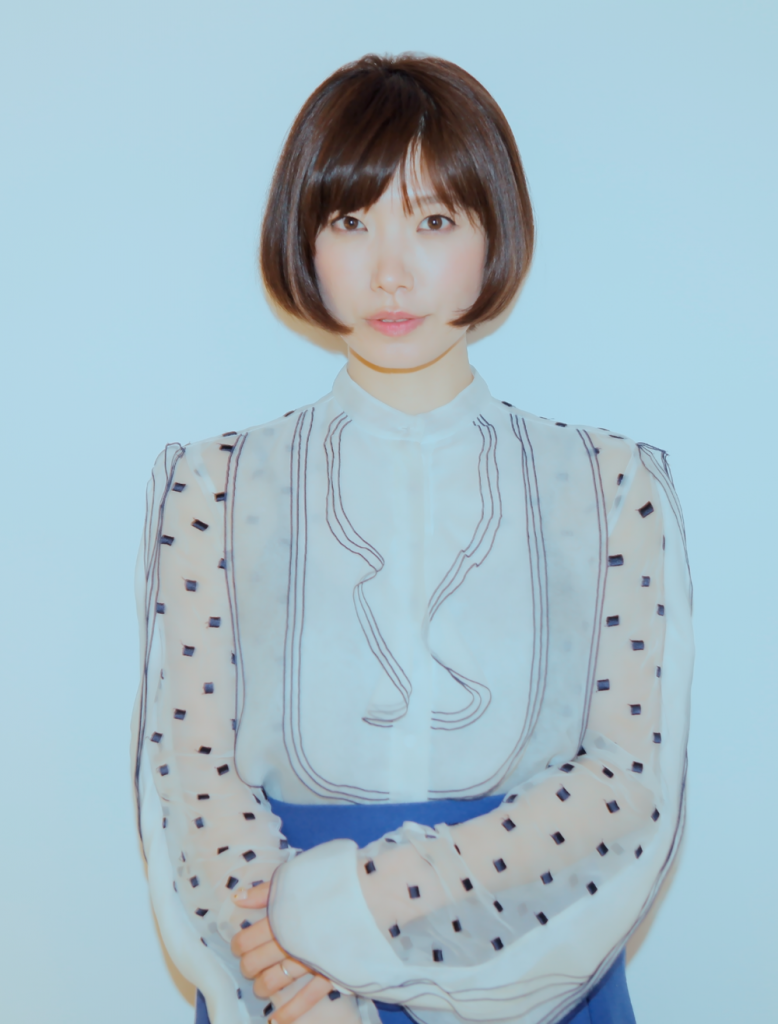 Born in Osaka. Won the 138th Akutagawa Prize for "Breasts and Eggs" in 2008. Her major novellas and novels include My Ego %, My Teeth, and the World (Kodansha, 2007), Heaven (Kodansha, 2009, awarded the Ministry of Education's Fine Arts Award for a Debut Work and the 20th Murasaki Shikibu Prize) and Dreams of Love, Etc. (Kodansha, 2013, awarded the 49th Tanizaki Jun'ichirô Prize). She has also published collections of poems, such as Sentan de sasuwa, sasareruwa, soraeewa (Seidosha, 2008, awarded the 14th Nakahara Chuya Prize) and Water Vessel (Seidosha, 2012, awarded the 43rd Takami Jun Prize). Her works have been translated into English, French, Chinese and many other languages. Official website: www.mieko.jp
KARASHIMA, David (Translator, Writer, Assistant Professor at Waseda University)
David Karashima is an assistant professor of creative writing at the School of International Liberal Studies, Waseda University. He has translated into English works by authors such as Hitomi Kanehara, Hisaki Matsuura, and Shinji Ishii, co-edited (with Elmer Luke) the anthology March Was Made of Yarn: Writers Respond to the Japanese Earthquake, Tsunami, and Nuclear Meltdown, and serves as international editor of Granta Japan.