IHJ Seminar for Rethinking Japan


"Japan's Challenges and Opportunities—Exploring Its Cultural Future"

Minato Ward, as is fitting for its location at the heart of a global city, Tokyo, has many embassies, business enterprises and international organizations; people of diverse cultural background interact there. Situated in this area, the International House of Japan has, since its establishment in 1952, organized various programs to enhance global understanding, focusing upon intellectual exchange and the promotion of Japanese studies. With this background, we take pleasure in announcing the opening of an intensive program for rethinking Japan.

On March 11, an earthquake and tsunami hit the northern part of Japan, causing huge casualties. The aftereffects are still continuing. Some foreign observers comment that Japan is now standing at a critical juncture with unprecedented challenges. Combining with Japan's current agenda, for instance, "lost" culture, demographic change, an inward looking insularity and a lack of leadership, these issues are posing a shadow upon its future. How can Japan resolve them and envision a bright future for coming generations? Is it possible to find any clues in Japanese culture? Examining these challenges and at the same time searching for opportunities, this seminar aims at exploring Japan's cultural future.
FOR REGISTRATION
Period: Saturday, August 27, 2011, 10:00 am – Sunday, August 28, 6:00 pm
Venue: Lecture Hall and others, International House of Japan
Language: English (no Japanese translation provided)
Eligibility: Mainly those coming from foreign countries who have spent less than a few years in Japan and feel it necessary to introduce contemporary Japan to the outside world; up to about 40 years of age.
Number of participants: Approximately 20
Admission: 40,000 yen (including five sessions, two lunches, a dinner for the Japanese food culture program, experiencing of Zen meditation, and accommodation at the International House for the night of August 27)
*This program is organized in cooperation with Seishoji temple.
AGENDA / SCHEDULE
AUGUST 27 (SAT) 10:00 AM – 9:00 PM
Introduction session
Overall Moderator: Watanabe Yasushi, Keio University
Session I: Reconsidering "Lost Japan"

Alex Kerr, author, "Japanese Culture Lost & Found"

Session 1 deals with Japan's loss of traditional culture after the second world war. It explores the damage done to formerly beautiful landscapes and traditional cities in the process of modernization, especially the impact of massive public works and construction. This session examines Japan's rapid leap forward and the pressures of modernity in urban life, discussing the need to rediscover local culture and the tradition of living in harmony with nature. Hopefully this will lead to a sense of ecology, while keeping in mind the grave challenges East Japan faces after March 11.
Session II: Overcoming Japan's "Insularity"

Glen S. Fukushima, Chairman & Director, Airbus Japan KK

In textbooks on Japan, Japan is often defined geographically as an "insular" country surrounded by the sea. Now, deep concerns in and outside of Japan are being expressed about Japan's insularity in the psychological sense, the mindset of a younger generation of Japanese who are not interested in going abroad to experience new ideas, perspectives, and discoveries through the encounter with other countries. The closed nature of Japanese society is another aspect of "insularity" often pointed out even now. Multiple aspects of Japan's "insularity" cast a shadow upon the future of Japan. To tackle the decline of the Japanese presence on the global stage, this matter needs to be addressed as an important agenda.
Session III: On Leadership

Tanaka Hitoshi, Chairman, Institute for International Strategy, the Japan Research Institute, Ltd.

Various efforts are now underway for reconstruction after the earthquake and tsunami in the Tohoku area. During moments of crisis, Japan's lack of leadership is harshly criticized. This vacuum of leadership and the related lack of vision is seen in the management of not only domestic affairs but also foreign affairs, posing a question toward Japan's future direction. Session 3 will dedicate itself to issues of leadership.
Dinner gathering: "Exploring Japan's Food Culture Through Obento"

Elizabeth Andoh, food journalist

Japanese obento (self-contained meals) come in a nearly infinite variety of styles. They can be as simple as a ball of rice, as adorable as Hello Kitty, or as elaborate as a poetic picnic artfully arranged in an exquisite lacquered box. Obento-eating is a well-established and dearly loved custom in Japan, one that provides us with a tasty way to explore Japanese culture.
AUGUST 28 (SUN) 7:30 AM – 6:00 PM
A program focusing upon Zen meditation at Seishoji temple
Session IV: Examining Demographic Change

Tachibanaki Toshiaki, Professor, Doshisha University

Japan enjoys the highest life expectancy of the world, but it also has the lowest fertility rates and a hyper-aged society is coming. This demographic change is the greatest challenge Japan confronts today. In parallel with the transformation of the Japanese family structure, many urgent problems are emerging, for example, the lonely death of the aged (Roojin no Kodokushi), a society lacking in human bonds and relations (Muen Shakai), etc. In session four, we will examine this demographic challenge as a common issue to be shared by other countries.
Session V: Exploring Japan's Cultural Future
Kondo Seiichi, Commissioner of the Agency for Cultural Affairs
"Japanese Culture: Its Characteristics and Role in 21st Century Human Civilization"
In sessions 1-4, we studied from various angles some important issues. These challenges do not lend themselves to any easy solution and perhaps delineate too pessimistic a future for Japan. On the one hand, Japan faces these problems; however, bright aspects of Japan, on the other, can be observed by looking at many Japanese talents very active outside of Japan in contemporary arts, literature, architecture, sports, and science. In the final session, we will explore Japan's future through the lens of culture in thinking about Japan's possible contribution to the global community.
Wrapping up session facilitated by Watanabe Yasushi
PROFILES OF LECTURERS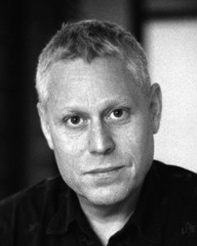 Alex Kerr is an author specializing in a broad range of Eastern culture, from Japanese traditional arts and the problems of modern development, to the arts of Southeast Asia. Among his publications are Utsukushiki Nihon no Zanzo (Shinchosha, 1993) which was awarded the Shincho Gakugei Prize in 1994 (the first ever by a foreigner) and later translated into English as Lost Japan (Lonely Planet, 1996) as well as Dogs & Demons (Hill and Wang, 2001) and Bangkok Found (River Books, 2010). As a consultant on rural revival, Mr. Kerr has restored dozens of houses in Kyoto and other prefectures, and travels widely throughout Japan lecturing on issues of heritage and environmental preservation.
---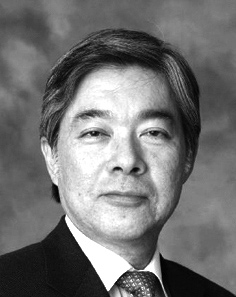 Glen S. Fukushima is Chairman and Director of Airbus Japan KK. Prior to joining Airbus, the world's leading manufacturer of commercial aircraft, in 2005, he held prominent positions including President and Representative Director of the Japan operations of Arthur D. Little, Inc. and President of the American Chamber of Commerce in Japan. During the height of US-Japan economic tensions during the 1980s and 1990s, he served as Director for Japanese Affairs and Deputy Assistant US Trade Representative for Japan & China at the Office of the US Trade Representative (USTR). His publications include Nichibei Keizai Masatsu no Seijigaku [The Politics of US-Japan Economic Friction] (Asahi Shimbunsha, 1992).
---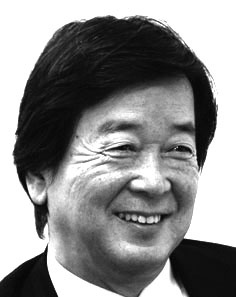 Tanaka Hitoshi is the chairman of the Institute for International Strategy at the Japan Research Institute, a senior fellow at the Japan Center for International Exchange, and a visiting professor at the Graduate School of Public Policy, University of Tokyo. During his thirty-six-year diplomatic career, Mr. Tanaka served as Japan's Deputy Minister for Foreign Affairs from 2002 to 2005. His specialty is Japan-US relations, Asia Policy and National Security Policy. Major publications include Gaiko no Chikara [The Power of Diplomacy] (Nikkei Publishing, 2009) and Kokka to Gaiko [Nation and Diplomacy] (Kodansha, 2005).
---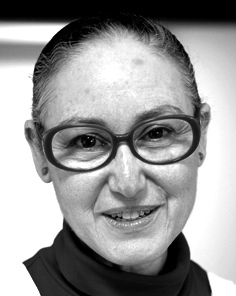 Elizabeth Andoh is an American food journalist. In 1970, after completing formal culinary training at the Yanagihara Kinsaryu School of Traditional Japanese Cuisine in Tokyo, she began her own culinary arts program, A Taste of Culture. Ms. Andoh's programs offer a unique opportunity for foreign residents and visitors from overseas to explore Japan's culture through its food. She has authored many award-winning cookbooks, the most recently published volume is: Kansha: Celebrating Japan's Vegan and Vegetarian Traditions (Ten Speed Press, 2010).
---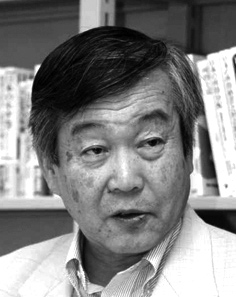 Tachibanaki Toshiaki is a professor of economics at Doshisha University in Kyoto. Before assuming his current position, he served in many research and academic institutions including the National Institute of Statistics and Economic Studies (INSEE), the Organization for Economic Cooperation and Development (OECD), Stanford University, the London School of Economics and Political Sciences (LSE) and Kyoto University. His specialty is Labor Economics and Social Welfare. His numerous publications in English include Wage Determination and Distribution in Japan (Oxford University Press, 1996) and The New Paradox for Japanese Women: Greater Choice, Greater Inequality (I-House Press, 2010).
---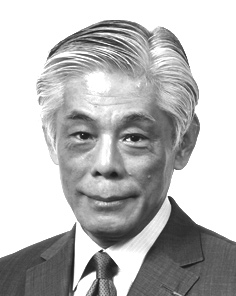 Kondo Seiichiis Commissioner of the Agency for Cultural Affairs. Before being appointed his current position on July 30, 2010, he served as Ambassador Extraordinary and Plenipotentiary to the United Nations Educational, Scientific, and Cultural Organization (UNESCO) (2006-08) and as Ambassador Extraordinary and Plenipotentiary to Denmark (2008-10). Mr. Kondo drew up Japan's new public diplomacy strategy when he was Director-General, Department of Public Diplomacy, Ministry of Foreign Affairs. He has written numerous publications on cultural exchange and public diplomacy.
Moderator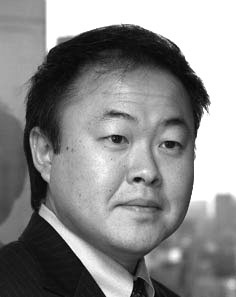 Watanabe Yasushi is Professor, Faculty of Environment and Information Studies, Graduate School of Media and Governance, Keio University. His specialty is Cultural Policy, Cultural Diplomacy and American Studies. He was engaged in advanced research at overseas institutions and universities including Harvard, Oxford, and Cambridge Universities. His books include Afutaa Amerika–Bosutonian no kijiku to "bunka no seijigaku" [After America: Trajectories of the Bostonians and the Politics of Culture] (Keio University Press, 2004), Amerikan demokurashii no gyakusetsu [The Paradox of American Democracy] (Iwanami Shoten, 2010), and Soft Power Superpowers: Cultural and National Assets of Japan and the United States (M.E. Sharpe, 2008)
IHJ Special Program


"Viewing Nuclear Energy Policy Throughout the World"

After the Earthquake of 3.11, Japan faces the urgent necessity of reviewing its nuclear energy policy. The Fukushima crisis has brought about an increase in skepticism towards nuclear power and raises major issues of short-time power supply as well as of medium- to long-term energy, economic and environmental policy.

This program will invite specialists in nuclear energy policy in Japan and overseas to speak about current policies and the future, as an opportunity for each of us to think about what course Japan could pursue from now on.
Organizer: International House of Japan
Venue: International House of Japan
Admission: 1,000 yen for each event (Free for IHJ members)
Thursday, June 16, 2011, 18:30-20:00 (Language: In Japanese only)


"The Influence of the Fukushima Accident ~ No Borders in Nuclear Power Accidents"
Speaker: Endo Tetsuya (former Chairman of the Board of Governors, International Atomic Energy Association and former Vice Chairman of the Atomic Energy Commission of Japan)
Moderator: Akashi Yasushi (Chairman, International House of Japan)
Venue: Lecture Hall, International House of Japan
Friday, June 17, 2011, 19:00-21:00 (Language: With English & Japanese Translation)


Panel Discussion: "The Trend in World Nuclear Policy"
Coordinator: Ueta Kazuhiro (Professor, Kyoto University)
Panelists:
-Li Zhidong (Professor, Nagaoka University of Technology)
-Pierre-Yves Cordier (Nuclear Counsellor, Embassy of France)
-Suzuki Tatsujiro (Vice Chairman, Japan Atomic Energy Commission)
-E. Bruce Howard (Counselor, Science, Environment, and Health, U.S. Embassy)
Venue: Iwasaki Koyata Memorial Hall, International House of Japan
Symposium "Peace and Culture"


Cultivating a Culture of Peace in Asia

Building a basis for peace with a culture based on a deep, shared sense of humanity is becoming ever more important in this century that we live in. By highlighting cultural activities in Asia that contribute to peace in the contemporary world, this program will examine how culture can confront the violence and disruptions created by war and conflicts in Asia in the recent past and present and create a basis for peace.
Venue: Iwasaki Koyata Memorial Hall
Admission: Free (reservation required)
Language: English/Japanese (with simultaneous translation)
Sponsor: Japan Foundation
In cooperation with Center for the Study of Peace and Reconciliation, Hitotsubashi University, Tessen-kai, INSLA (Integration of Natural Science and Liberal Arts), Arts Initiative Tokyo, and Tokyo Metropolitan Foundation for History and Culture, Tokyo Wonder Site
Symposium Coordinator Ashiwa Yoshiko
Professor of Anthropology and Global Studies, and Co-director of the Center for the Study of Peace and Reconciliation, Hitotsubashi University. Visiting Scholar at Harvard University in 1992-94 and University of Columbia in 2001-02. Her publications include Making Religion, Making the State (Stanford University Press. co-ed.), "The Politics of Reviving Buddhist Temple" (Journal of Asian Studies), and Heiwa to Wakai no Shisou o Tazunete (the Thought of Peace and Reconciliation, Otsuki Shoten, co-ed.).
Symposium 1:


"Shura, Okinawa and Peace Seen Through Noh Theater"
Date: Monday, February 7, 2011, 2:00-6:00 pm
In Noh theater, born out of the war age of the fourteenth century, there are many plays with a war theme where the deceased tell their stories of agony and sorrow in fighting on the stage. This program will shed light on contemporary Noh plays especially related to Okinawa and the Asia Pacific War written by the late Tada Tomio* through the voices of practitioners of this art, as an extension of the above tradition and a living contemporary art that can sublimate sorrows and anger into a culture of peace.
*Tada Tomio (1934-2010) A world-renowned immunologist who also wrote modern Noh plays dealing with contemporary issues, such as the effects ofthe Pacific War, among which are Bokonka, Genbaku-ki, Nagasaki no Seibo, and Okinawa Zangetsuki.
Okinawa Zangetsuki
Photo: Kawakami Yoshikazu

Program (tentative and subject to change)

14:00 Program start
Basic structure/components of the Noh theater and overview of the Shura Noh plays (Bokohna, Genbakuki, Nagasaki no Seibo) written by Tomio Tada (includes short performance of the Ai Kyogen chant in Genbakuki by Yamamoto Tojiro)
15:25 Break
15:40 Panel Discussion; Okinawa seen through Noh
Speakers: Shimizu Kanji (Noh actor), Shida Fusako(Ryukyu Okinawan Dancer), and Katsukata=Inafuku Keiko (Professor, Waseda University)
Moderator: Ashiwa Yoshiko (Professor, Hitotsubashi University)
*Free discussion, Q & A (Includes about 20 min. of short performances of the recitation in Okinawa Zangetsuki)
18:00 End of program
Okinawa Zangetsuki
A man is traveling towards Urasoe with his son who has been crying wanting to see his obanba (great grandmother) who died a year ago. The two visit an onba (yuta, a Ryukyuan spiritual medium) and call upon the spirit of the obanba. Obanba starts to talk about the war that she never mentioned when she was alive. The highlight is the celestial dance of the mother (obanba) in a collaboration of Okinawan dance and Noh.
Short performances of the recitation in Okinawa Zangetsuki and Genbakuki
Yamamoto Tojiro (Kyogen), Nishimura Takao/Tanimoto Kengo (shite), Kakihara Hirokazu (otsuzumi), Koga Hiroki (kotsuzumi), Matsuda Hiroyuki (fue)
Profiles of Speakers
Shimizu Kanji
Born in 1953. He studied Noh under the late Kanze Hisao and Kanze Tetsunojo. Designated as an Important Intangible Cultural Asset. In 2005, he starred in a new Noh play by Tada Tomio, Nagasaki no Seibo, performed for the first time with Shimizu's choreography and staging at the Urakami-Tenshudo on the occasion of the Evening for the Sixtieth Commemoration of the Atomic Bombing.
Shida Fusako
Born in Naha, Okinawa in 1937. She has been designated as an Important Intangible Cultural Asset in the field of traditional (Ryukyu) Okinawan dance. At the invitation of institutions in Japan and abroad, she has participated in various projects as a performer, producer and choreographer.
Katsukata=Inafuku Keiko
Professor and Director of the Institute of Ryukuan and Okinawan Studies, Waseda University. Katsukata teaches and writes about Okinawan Studies, Gender Studies, and Ethnicity Studies. Her publications include: Introduction to Okinawan Studies (Showa-do, 2010)
Yamamoto Tojiro
Born in 1937. Kyogen actor of the Okura school. In 1972, he succeeded to the name Tojiro IV. Has been awarded the Medal with Purple Ribbon. Designated as an Important Intangible Cultural Asset. He is also the chairman of the Suginami Noh Theatre.
Symposium 2:


"Arts and Peace in Contemporary Asia"
Date: Wednesday, March 2, 2011 2:00 – 5:30 pm
The experience of war is not a distant memory in Asia, where various wounds of war such as the wars in Indochina and Afghanistan and, numerous ethnic/religious conflicts remain unhealed. How do artists in this region understand and express these past and present conflicts and violence? This program gathers together artists and specialists active in Asia to witness this fresh and critical phase of peace and culture as found in their works.
| | |
| --- | --- |
| | |
| Dog Hole 10 Wong Hoy Cheong | South China Sea Pishkun Dinh Q. Le |
Profiles of Speakers

Untitled Absent Kitchen Series
Khadim Ali
Khadim Ali
Born in 1978. Originally from Afghanistan; trained in miniature painting at the National College of Arts, Lahore. Ali's series of works references the impact of violence and war, especially on the minds of children. He draws on ancient myths such as the Shahnamah and the Bamiyan Buddhas to express his re-reading of the recent history in Afghanistan and to elucidate the shifting meanings of heroism in his region.
Wong Hoy Cheong
Born in 1960. One of the instrumental figures in the contemporary art scene of Malaysia. Wong addresses concerns and ideas about identity, location, globalization and colonialism, using popular genre conventions, as well as the allure of unusual materials. His work reminds us of the slipperiness that lies between fact and fiction, past and present, and the perpetual reinvention of our own histories.
Dinh Q. Le
Born in Ha-Tien, Vietnam, in 1968; currently lives in Ho Chi Minh City. In 1979 moved to the U.S. with his family to escape the invasion of the Khmer Rouge. Through works such as The Farmers and the Helicopters (2006), which edits together interviews with Vietnamese farmers and sequences from Hollywood films he provides a counter narrative to the dominant understanding of the Vietnam War often developed by media and political rhetoric.
Ishiuchi Miyako
Born 1947 in Gunma. Ishiuchi's major works include her early three-part series, made up of "Yokosuka Story," "APARTMENT" and "Endless Night." She was awarded the Ihei Kimura Prize in 1979 and was chosen as Japanese representative to the Venice Biennale in 2005. She has been shooting "Hiroshima" in which photos of personal items (dresses and other articles) that survived the bombing vividly recall the life of those whose days abruptly ended in that decisive moment.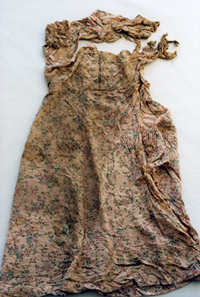 Ishiuchi Miyako
Ushiroshoji Masahiro
Professor, Faculty of Humanities, Kyushu University. Joined the Fukuoka Art Museum as a curator in 1978. He became the chief curator of Fukuoka Asian Art Museum in 1999 and took up his current position in 2002. He has curated many exhibitions of modern/contemporary art in Asia, including the first two Fukuoka Asian Art Triennales.