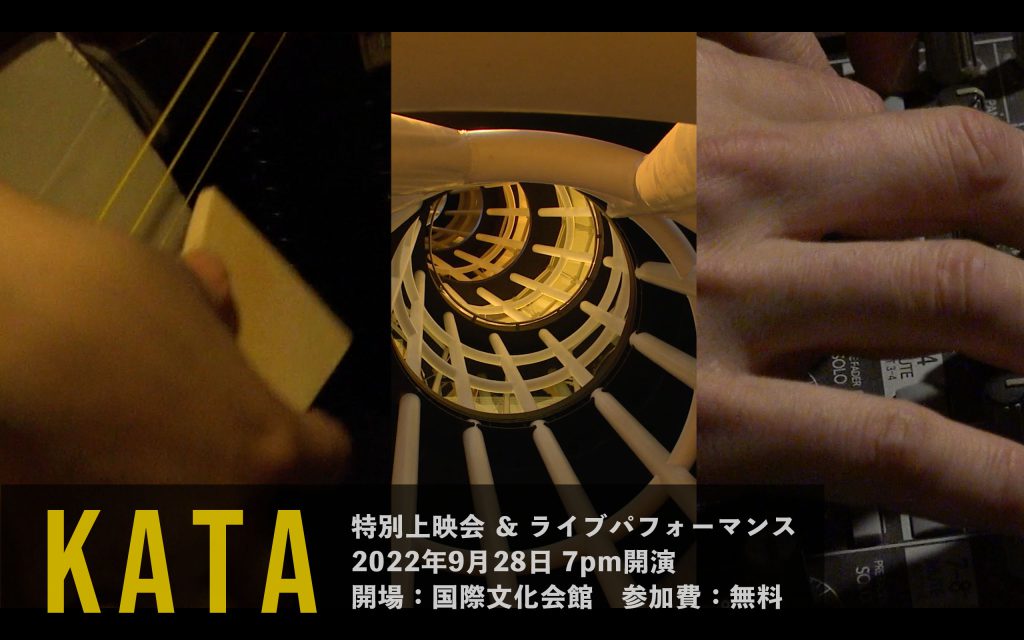 Date and Time: Wednesday, September 28, 7:00 p.m. (door opens at 6:30 p.m. / scheduled to end at 8:30 p.m.)
Venue: Iwasaki Koyata Memorial Hall, International House of Japan
Admission: Free (Reservation required)
Artists:
Gene COLEMAN (Composer and Director)
Sansuzu TSURUZAWA (Shamisen and Voice)
Akikazu NAKAMURA (Shakuhachi)
Adam VIDIKSIS (Electronics and Percussion)
As the culmination of composer Gene Coleman's U.S.-Japan Creative Artists Fellowship, this program presents the world premiere of the film version of KATA. 
KATA is a multidisciplinary work featuring Contemporary and Traditional Japanese music, Martial arts, Video, and Neuroscience technologies. For this special presentation, Coleman and his collaborator Adam Vidiksis will mix the film's soundtrack in live performance. Also on the program will be a preview of a new project by Coleman with his KATA collaborators Akikazu Nakamura, Sansuzu Tsuruzawa, and Adam Vidiksis. 
Reserve the ticket
Registration is now closed.