This event now concluded. Report available here.
Date: Thursday, September 18, 2014, 7:00 pm
Venue: Lecture Hall, International House of Japan
Speaker: Mina T. Son (Filmmaker, US-Japan Creative Artists Program Fellow)
Commentator: Christophe Thouny (Japanese urban culture, literature, media and ecocriticism/ Project Assistant Professor, The University of Tokyo Centre for Global Communication Strategies)
Language: English & Japanese (with consecutive interpretation & English subtitles)
Co-sponsored by the Japan-US Friendship Commission (JUSFC)
Admission: Free (

reservations required

, Seating: 70)
Photo Courtesy: Mina T. Son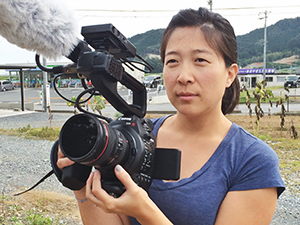 RIKUZENTAKATA, a feature-length documentary by Mina T. Son, weaves together intimate stories of residents affected by the largest natural disaster in Japan's modern history, three years after the fact. In an age where natural and human-made disasters are occurring with greater frequency, communities and families throughout the world confront many of the same questions. Do we relocate or rebuild? What does "home" mean when the population, the environment, the very land below you, are constantly shifting?
Mina T. Son lived in Rikuzentakata 10 years ago. Now, having returned to the region for the first time since then, her film, RIKUZENTAKATA, follows local residents who have chosen to stay and rebuild their lives, highlighting the resilience and ambivalence involved when a community recovers from a disaster.
Photo Courtesy: Mina T. Son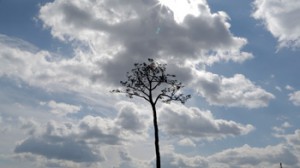 Following the screening will be a discussion with the filmmaker, who will be joined by Christophe Thouny, who specializes in Japanese urban culture, literature, media and ecocriticism, as well as post-Fukushima literature and film. He will comment and direct questions to Ms. Son, facilitating a discussion of RIKUZENTAKATA and its production process.
Report
A work-in-progress screening of the documentary Rikuzentakata by Korean-American filmmaker Mina T. Son was held at the International House of Japan. Ms. Son first came to Japan ten years ago as a language instructor on the Japanese government's JET Program, spending two years living in Rikuzentakata, Iwate Prefecture. That experience left a deep impression on her, as her first job out of university, and she went back to the United States with the firm determination to return to the city at some point in the future. That intention took on quite a new meaning in March 2011, however, when Iwate and other parts of northeast Japan were struck by the Great East Japan Earthquake. Before the disaster, her friends in the United States had never heard of Iwate Prefecture, so Rikuzentakata had felt to her like a special place that she alone knew. But after scenes of the city's destruction by the tsunami were broadcast worldwide, its name became etched in people's minds along with the disaster. Ms. Son, who was pursuing graduate studies in documentary filmmaking at the time, decided that if she were to film Rikuzentakata herself, she would do so while incorporating many of its wonderful features. Resolved to pursue this project, she arrived in Japan in June 2014 and spent the next three months living in the city and filming its residents, being as true as possible to portraying the reality of their daily lives.
The documentary features three residents in particular. There is a former juvenile delinquent named Taka, whose whole outlook was transformed by the experience of the disaster, which taught him the importance of helping others and led to the volunteer activities that he continues to pursue today, not only in Japan but also overseas. Another resident is Jun'ichi, a tatami maker who lost not only his shop to the tsunami but also his son, who was to take over the family business. And finally there is Kanako, a woman in her twenties who had been living in Tokyo but returned to Rikuzentakata after the disaster. The film presents their respective situations and personal thoughts. Among the city's residents there is no clear consensus about how the recovery effort should proceed, such as whether certain remnants of the disaster should be preserved or hauled away. It is against the backdrop of this great diversity of opinion that we see a giant construction crane appear in Rikuzentakata, along with a 3-km conveyor belt to transport soil taken from hills in the surrounding area to the city center. This is the project to build an embankment that is proceeding under the city's land readjustment plan. The documentary ends with various comments expressing the resident's mixed feelings, overlaid with scenes of the beginning of the final Tanabata festival to be held in the former downtown area.
Photo Courtesy: Mina T. Son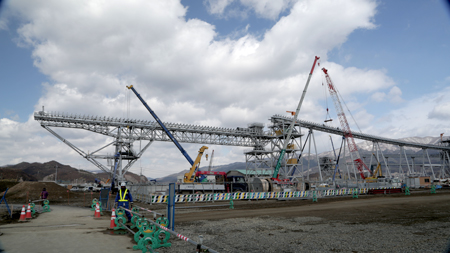 At the screening, comments were offered by Christophe Thouny from the University of Tokyo, whose scholarly interests include Japan's urban culture and environmental criticism. Professor Thouny, who is quite knowledgeable about visual and literary works created in Japan since the 2011 disaster, noted commonalities between this disaster, Tokyo after the 1923 Great Kanto Earthquake, Japan after World War II, as well as more recently, to New Orleans after Hurricane Katrina, and to other disasters. He pointed out that, in all of these calamities, it is hard to say exactly the extent to which the disasters were natural or human catastrophes; and that it is hard to even know the extent to which the land (daichi) itself is natural or artificial. He also highlighted Son's question about whether residents will be able to find a sense of "home" in such a constantly shifting place. That is to say, will residents of a place that has been utterly changed by a natural disaster be able to find a sense of tradition and historical continuity even as their community undergoes further changes dictated by government policy and the influx of the global capital directed to general contractors and other businesses? Another question he raised concerned the meaning for residents of remembering the disaster while also moving on with the recovery effort. These contentious issues, which are not unique to Japan, are confronted by the film's protagonists, who each have their own particular stance.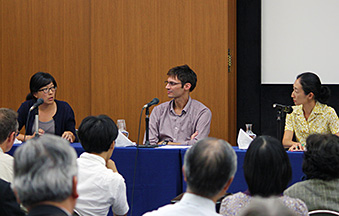 Ms. Son noted at the screening that the film is still a work in progress. She plans to return to Japan within six months to film the rest of the documentary. This will be followed by another two or three years to edit the film. And if Rikuzentakata undergoes significant changes in the meantime, she may also film additional footage for a sort of epilogue. The road to recovery for the city will be a long one. Some residents will have to live in temporary housing until around 2018. The mayor has said that recovery will take a decade, but residents believe it might not be achieved for 20 or 30 years. Ms. Son said that she intends to spend ample time completing her film, while carefully following the progress of the city's recovery effort.