*This event has finished.
Date: Wednesday, June 8, 2016, 10:00 am – 8:00 pm
Venue: Seminar Room 404, International House of Japan
Instructor: Piper Shepard (Textile Artist; US-Japan Creative Artists Program Fellow)
Language: English (with consecutive interpretation)
Ages: 18 and up
Co-sponsored by the Japan-US Friendship Commission (JUSFC)
Admission: Free

(reservations required)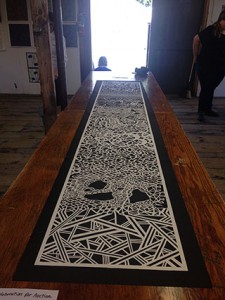 In this workshop, we will make hand cut patterns based on individual and collective contributions of all participants. Here, the sum of the parts is greater than one individual. Based on the idea of the Exquisite Corpse, each person will create a drawing or pattern. These patterns are linked together by collaborating with your adjacent neighbors in a method of adjoining your work through drawing and discussion. Once merged and joined, the participants will decide on what will be positive and negative space in their artwork. From there, everyone will work to create an integrated cut pattern and collaborative work.
• Please feel free to drop in as you like. It will take 2-3 hours to participate fully.
• Please give us an estimate of when you plan to arrive, to ensure that there is enough space.
• All materials and tools will be provided.
• We will be using precision knives to cut paper. We cannot take responsibility for any workshop-related injuries, so please take care when using the knives.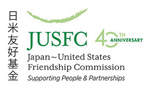 ---