※This event now concluded.
Friday, November 1, 2019 7:00 pm

Venue: Lecture Hall, International House of Japan
Artist: Lee Conell (Writer; US-Japan Creative Artists Program Fellow)
Language: English (with consecutive interpretation; original texts will be provided)
Co-sponsored by the Japan-US Friendship Commission
Admission: Free 

(reservations required)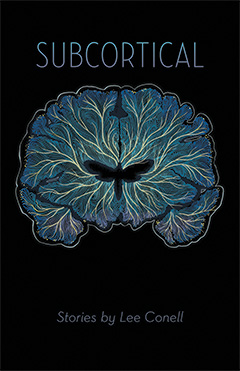 Nashville-based writer Lee Conell will read from her in-progress novel, The Study of Hidden Creatures, which examines the way transgenerational trauma from World War II manifests in the imagination of a young woman, Freda, through monsters and ghosts.
The novel draws on both ghosts and cryptids from the American South (such as Bigfoot) and yokai from Japanese folklore, while it follows Freda's attempt to explore the legacy of Chiune Sugihara, the Japanese consul in Lithuania whom she believes saved her grandfather's life when Sugihara issued thousands of transit visas to Jewish refugees in 1940.
Conell will discuss her research for this project, along with the ways its genesis was inspired by her story collection, Subcortical, and her forthcoming novel, The Party Upstairs.
Lee Conell is the author of the story collection Subcortical, which was awarded The Story Prize Spotlight Award, an Independent Publisher Book Award, and an American Fiction Award. Her novel is forthcoming from Penguin Press. Her short fiction appears in the Oxford American, the Chicago Tribune, American Short Fiction, Kenyon Review online, Guernica, Memorious, Glimmer Train, and elsewhere. She has received creative writing fellowships from the Tennessee Arts Commission, the Sewanee Writers' Conference, Vanderbilt University, and the Yiddish Book Center. Her stories have been awarded the grand prize in the Chicago Tribune's Nelson Algren Literary Arts contest and received citations in the Best American Short Stories series. She has taught writing at Vanderbilt University, SUNY New Paltz, the Sewanee Young Writers' Conference, the Vanderbilt Psychiatric Hospital, and the Nashville Public Library.