This event now concluded.

Date:
Saturday, February 2, 2019, 10:30 am – 5:30 pm (Doors open at 10:00 am)
Keynote Speech:
Llewelyn Hughes (Associate Professor, Australian National University)
Hans-Josef Fell (President, Energy Watch Group)
Presentation:
June Park (Adjunct Professor, George Mason University Korea)
Weijun Gao (Professor, University of Kitakyushu)
Wenchang Yeh (Associate Professor, Shimane University)
Kenta Sato (Member of Village Assembly, Iitate Village)
Kei Kondo (Executive Director, Iitatepower Co.Ltd.)
Moderator:
Sonja Dale (Adjunct Assistant Professor, Hitotsubashi University)
Panel Session Facilitator:
Love Kindstrand (Doctoral Candidate, University of Chicago; Visiting Researcher, Sophia University)
Venue:
Iwasaki Koyata Memorial Hall, International House of Japan
Co-organizers:
Atsumi International Foundation Sekiguchi Global Research Association(SGRA)
International House of Japan
APYLP Supporter:
MRA Foundation
Language:
English / Japanese (with simultaneous interpretation)


*Consecutive interpretation will be provided for panel session.

Admission:
Free (

registrations required

; seating 120 for lectures, panel session is fully booked)
Following the Paris Agreement, there has been a shift in actors seeking environmental change. From countries that were affected by climate change and environmental NGOs, it is now the business sector which leads this movement. This change is driven not only by the risk of disasters caused by climate change, but also by technological advances and the decreasing cost of renewable energy, as well as the proof that investments in renewable energy pay off.
In this
APYLP/
SGRA
*
Joint Session, we will be exploring the possibilities and realities of renewable energy from four perspectives: (1) global trends, (2) the environment, (3) science and technological innovation and (4) the local community (Iitate Village, Fukushima). This will be a chance to hear opinions of leading actors in the field such as Mr. Hans-Josef Fell, president of Energy Watch Group and a former member of the German parliament as well as a spokesman of the Green Party, and young leaders tackling energy issues in Iitate Village, which experienced one of the worst accidents in the history of atomic-power generation caused by the Tohoku earthquake.
Hans-Josef Fell (President, Energy Watch Group)
Hans-Josef Fell is actively promoting 100% renewable energy worldwide and is providing political advice to many parliaments and governments on the transition to an energy system based entirely on renewables as well as on climate protection. He is analysing global energy developments and commissioning independent studies on energy, such as the most recent study titled
100% Renewable Electricity Worldwide is Feasible and More Cost-Effective than the Existing System
, whose findings have received much attention among the media, policymakers and scientists worldwide. Hans-Josef Fell is also the author of several books, the latest publication being
Global Cooling – Strategies for Climate Protection
(CRC Press, 2012). During his time as a member of the German parliament, Hans-Josef Fell authored the draft Renewable Energy Sources Act (EEG), which was adopted in 2000 in the face of strong political opposition. In 1993, he introduced the world's first local feed-in tariff in his hometown Hammelburg and founded the first cooperative worldwide to produce solar electricity.
June Park (Adjunct Professor, George Mason University Korea; 2011 Atsumi Scholar)
June Park is also a Non-resident James A. Kelly Korea Fellow at the Pacific Forum and a fellow of Asia 21 Young Leaders Initiative at Asia Society (2017–18). She is finalizing her first book manuscript,
Trade Wars & Currency Conflict: Northeast Asian States Responses to US Pressures
. Prior to joining George Mason University Korea, she was Adjunct Professor of International Political Economy at Hanyang University, a Research Fellow at the Seoul National University Asia Center, a Postdoctoral Fellow at the Lee Kuan Yew School of Public Policy at the National University of Singapore, and an Asia Studies Fellow at the East West Center in Washington, D.C. She received her PhD in Political Science with a focus on international political economy from Boston University as a Fulbright Fellow.
Weijun Gao (Professor, University of Kitakyushu; 1995 Atsumi Scholar)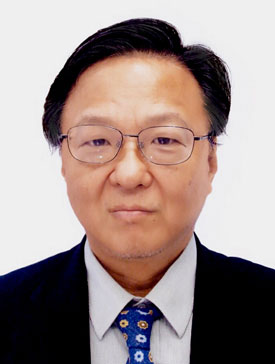 Weijun GAO is a Foreign Associate of the Engineering Academy of Japan, a well-known expert focusing on (1) city environmental planning, (2) distributed energy system planning, (3) building material recycling, (4) health and environmental impact of buildings and cities, (5) geographical information systems and (6) climate change, especially in urban area. He got his Bachelor's Degree in Mechanical Engineering in 1982 from Tongji University, China. In 1987, he got his Master's Degree in Architectural Technology from Zhejiang University, China. In 1996, he got his PhD in Urban Environmental Planning from Waseda University, Japan. He has had much education and research experience as a visiting professor in many universities and institutes, such as Lawrence Berkeley National Laboratory, Xi'an Jiaotong University, Zhejiang University, Sichuan University, and Shanghai University of Electric Power.
Wenchang Yeh (Associate Professor, Shimane University; 1999 Atsumi Scholar)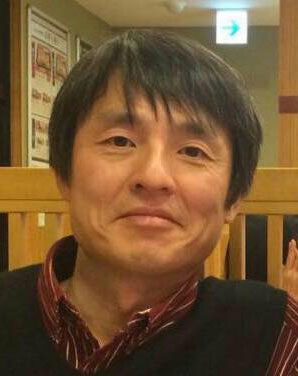 After obtaining a doctor of engineering degree in 2000 from the Tokyo Institute of Technology, he was an assistant professor and associate professor at National Taiwan University of Science and Technology. Since 2010, he has been an associate professor at Shimane University, Japan. His specialty is semiconductor devices and processes. Recently he is investigating Si thin-film devices on glass substrate for next generation active matrix displays.
Kenta Sato (Member of the Village Assembly, Iitate Village)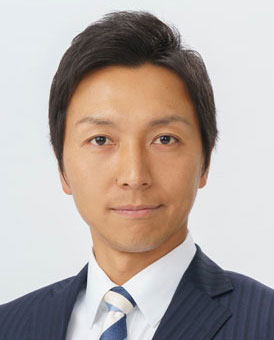 Kenta Sato was born in Iitate village, Fukushima Prefecture, in 1982. After experiencing the Tohoku earthquake in Iitate village in March 2011, he started taking people around the devastated area to have the situation on the ground be better known, which eventually set a precedent for on-site inspection tours by bus. He also came up with the idea of "an individual behavioral record book" to grasp one's radiation exposure level at the time of the disaster. These activities were broadcast widely both internationally and domestically. He is now running a company within the village and is committed to local society as a member of the village assembly.
Kei Kondo(Executive Director, Iitatepower Co.Ltd.)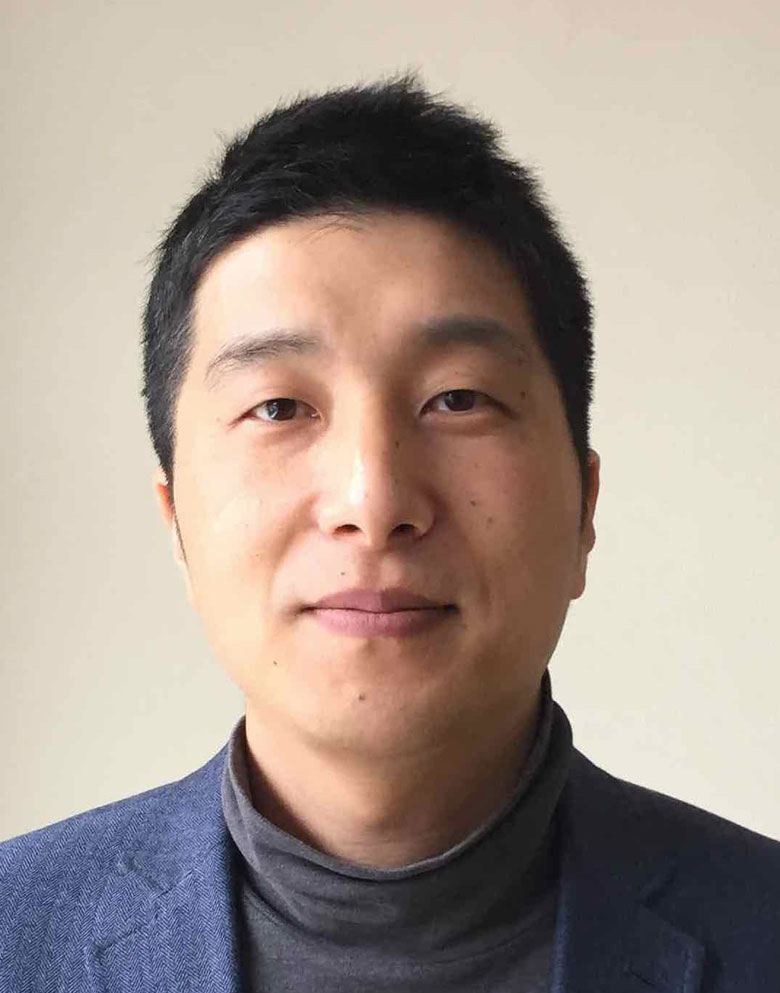 Kei Kondo was born in Akiruno City, Tokyo in 1979. After graduating from Kirisutokyo Dokuritsugakuen High School and the College of Agro-Biological Resource Sciences, University of Tsukuba, he was trained in Chiba and Fukushima Prefecture in organic farming. In 2006, he started his carrer in Nihonmatsu, Fukushima Prefecture, as a new farmer. After being a part-time farmer for 3 years, he finally got his 3-hectare plot of farmland on track. In the face of the Tohoku earthquake, however, he abandoned all his efforts at agriculture and began to approach energy issues.
Sonja Dale (Adjunct Assistant Professor, Hitotsubashi University; 2012 Atsumi Scholar)
Sonja Dale is an adjunct assistant professor at Hitotsubashi University specializing in gender and sexuality studies and is in charge of the Global Leaders Program at the Faculty of Social Sciences. She received her PhD in Global Studies from Sophia University, and has published papers on non-binary gender identities and gender issues in Japan, most recently contributing a chapter to the edited volume
Intimate Japan: Ethnographies of Closeness and Conflict
(University of Hawaii Press, 2018). She participated in the study tours organized by the Foundation to Iitate village in Fukushima in 2013, 2014, and 2015.
Love Kindstrand (Doctoral Candidate, University of Chicago; visiting scholar, Sophia University; 2017 Atsumi Scholar)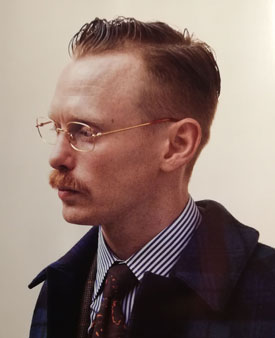 Love Kindstrand is a doctoral candidate at the University of Chicago's Department of Anthropology, interested in the ethics and æsthetics of street protest in contemporary Japan. He is currently working on his dissertation as a research fellow at Sophia University's Institute of Comparative Culture, supported by a fellowship from the Atsumi International Scholarship Foundation.
Program Schedule (tentative)
10:30 am-
Opening Remarks
10:45 am-
Presentation 1
"Renewable Energy in Trade Wars:
Solar Power in South Korea's Energy Mix and the Impact of Protectionism"
by June Park (Adjunct Professor, George Mason University Korea)
11:00 am-
Presentation 2
"Chinese Policy on Renewable Energy and the Direction of Environmental Improvement"
by Weijun Gao (Professor, University of Kitakyushu)
11:15 am-
Presentation 3
"How low can the cost of solar power go? What tasks lie ahead?"
by Wenchang Yeh (Associate Professor, Shimane University)
11:30 am-
Cofee Break
12:15 pm-
Lunch Break
*Please note that there are not many restaurants nearby I-House. Participants of this event are free to bring your own lunch and to use one of our banquet rooms.
2:30 pm-
Coffee Break
3:00 pm-
Panel Session (with consecutive Interpretation)
Group 1: Global Shifts / International Economy
With Prof. Hughes and Prof. Park, discuss the possibility of renewable energy from the perspective of the international political economy. Together with other participants, consider Japan's energy policy and how it fares with other countries.
Group 2: Environment / Innovation
With presenters Prof. Gao and Prof. Yeh, consider the possibility of renewable energy through focusing on energy and environmental issues and innovation. Discuss the policies of China, a country aspiring to be a leader in green energy.
Group 3: Energy and Community
With Mr. Sato and Mr. Kondo, who maintain that the realization of community power is the key to the revitalization of Iitate village and other areas affected by nuclear incidents, and Mr. Fell, a key figure in German renewable energy policy and practitioner of community power, discuss "the revitalization of Fukushima and community power," "participation based community power and strategies," and "an area's revitalization, independence and dignity."
4:45 pm-
Summary presentations from each panel session
*Asia Pacific Young Leaders Program (APYLP): connects participants of young leader programs across the region to work together to envisage a common future for this new world. I-House provides a "home in Japan" where young leaders across various programs and stakeholder groups can periodically gather to discuss and shape the future of the region.
Sekiguchi Global Research Association (SGRA): formed from foreign students in the final stage of Ph.D. work in a Japanese university; holds forums and publishes reports to reach out globally.