IHJ Japanese Music Series Vol. 8
Folk Songs and Music of the Japanese Archipelago
| | |
| --- | --- |
| | Almost every corner of the Japanese isles, from Hokkaido in the north to Okinawa in the south, boasts a rich tradition of local folk songs. From early times, these songs formed an integral part of the daily lives of the people, describing their work, religious beliefs and their relationship to nature and society. Some of these songs consist of unaccompanied vocals, while others have energetic shamisen, shakuhachi or taiko accompaniment. Whereas folk songs were originally sung by locals as part of the communal experience, these songs are now being preserved by professional folk singers and preservation groups as the old traditions and lifestyles die out. Folk song master and Tsugaru shamisen virtuoso Takahashi Yūjirō will lead a concert of representative folk songs from around Japan, accompanied by a cast of all star folk music performers. |
Friday, March 26, 2010, 7 pm, Iwasaki Koyata Memorial Hall
Performers: Takahashi Yūjirō (Tsugaru shamisen), Tsukuda Issei (shakuhachi), Narita Takeshi (vocals), Sudō Keiko (vocals), Takahashi Yukie (taiko), and others
Program: Tsugaru Jongara-bushi, Esashi Oiwake, Yagi-bushi, Asadoya Yunta, etc.
Admission: 3,500 yen (Discount Rate: 3,000 yen)

*Discount rates are applicable for IHJ members.

Language: English & Japanese
Artists' Forum
For a Sense of Place
Michele Kong
January 29, 2010, 7:00 pm, Lecture Hall, International House of Japan
Admission: Free
Language: English and Japanese
The concept of "place" has a human dimension that differentiates it from mere landscape or space. The latter informs our immediate encounter with the physical world, whereas our sense of place is constructed through memories and attachments brought about by repeated encounters and complex associations. In an experiential context, a place is an origin; it is where relationships form, where one comes from and where one belongs. We can change locations, move, but in the end it is the sense of place that we seek.
Visual artist Michele Kong is a Japan-US Creative Artists Exchange Fellow who is conducting research on contemporary and traditional Japanese shrines, gardens and architecture. In a presentation of artworks that create a sense of place, Michele will trace a trajectory from earlier large-scale sculptural installations, to site-responsive temporary outdoor works, and conclude with her most recent video works.
| | |
| --- | --- |
| | |
| Quicksilver 2009 | Tessella 2007 |
| | |
| Reticula 2006 | Escape 2007 |
IHJ Artists' Forum
Aural Designs of Endangered Languages: Music from Language
Friday, December 11, 2009 7:00 pm (Doors open at 6:30 pm)
Iwasaki Koyata Memorial Hall, International House of Japan *please note the change in venue from the Lecture Hall
Performers: Kevin James (Trombone, didgeridoo), Jane Rigler (Flute,JUSFC Creative Artist Fellow), Marcos Fernandes (Percussion) mori-shige (Cello) and others
Admission: Free (reservations requested)
Language: English and Japanese
Co-sponsored by the Japan-US Friendship Commission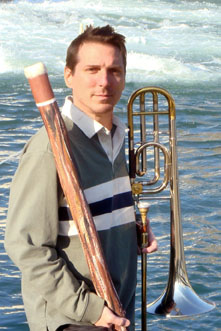 Kevin James, JUSFC Creative Artist Fellow, will introduce and present in-progress performances of three works from his Languages Project. These works present the interaction of live musicians with the recorded sounds of the last living native speakers of disappearing languages from around the world. These works represent an exploration of new approaches to tonality, rhythm, inflection, articulation and the relationship of an ensemble to its audience. Mr. James will introduce each of the pieces with an explanation of the inspiration behind this project and his process for creating these works. The languages featured in the works on this program will include Quileute (Native American), Dalabon (Australian aboriginal) and Ainu (Japanese aboriginal).
IHJ Japanese Music Series vol.7/Workshop Concert
Noh: A Synthesis of Movement and Music
Friday, October 23, 7:00 pm, Iwasaki Koyata Memorial Hall
Performers: Richard Emmert (Professor, Musashino University),
Matsui Akira (Noh Actor, Kita School)
Kama Mitsuo (ōtsuzumi)
James Ferner (kotsuzumi)
Takizawa Narumi (nōkan)
Admission: 3,500 yen (IHJ Members, Non Japanese & Students: 3,000 yen)
Language: English and Japanese
Richard Emmert, one of the foremost American scholars and practitioners of noh, and Kita Style noh master Matsui Akira will team up to present the inner workings of the noh theater: its music, movement, poetry, masks and structural makeup. They will perform various dances and short segments of selected noh pieces. They will also lead the audience to participate in some basic musical patterns.
Emmert and Matsui are known both in Japan and abroad for their pioneering work in English language noh.
Profile
RICHARD EMMERT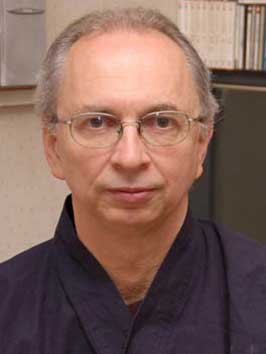 RICHARD EMMERT is an American who has studied, taught and performed classical noh drama in Japan since 1973. Emmert is a certified Kita school noh instructor and has studied all aspects of noh performance. He frequently writes and speaks about noh both in Japanese and English. He is a professor at Musashino University in Tokyo where he teaches Asian theatre and music. Emmert is the founder and director of Theatre Nohgaku, a troupe made up of performers of noh in English. He will direct the troupe in December in a joint performance of a new English noh play, Pagoda, in performances in London, Oxford, Dublin and Paris. Emmert has also performed in collaborations of traditional Asian performers including his directing of Siddhartha by Theater Cahaya in Kuala Lumpur in 2003.
MATSUI AKIRA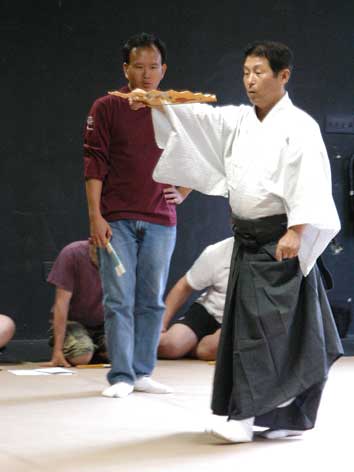 MATSUI AKIRA is a master actor-teacher of the Kita School of Japanese classical noh theater. He was born in 1946 in Wakayama, south of Osaka and began studying noh at the age of seven. Matsui mastered noh dance and chant, and for the last 25 years has also been active in disseminating noh abroad. He has trained actors for the noh theater in numerous foreign countries including India, Australia, Germany, England, and he has offered master classes at colleges and theatres across the U.S. and Canada. From his firm foundation in tradition, Matsui experiments in intercultural fusions. In Kyoto, he acted in the NOHO Theatre Group productions of plays by Shakespeare, W.B. Yeats, and Beckett, and he has written plays based on Rashomon and Hoichi. Together with American noh composer-performer Richard Emmert, he has created a series of "English Noh" including St. Francis, At the Hawk's Well, and Eliza. He has also recently performed in Eugenio Barba's large collaborative performance, Ur-Hamlet, performed at Hamlet's castle in Denmark. In 1998, Matsui was designated an Important Intangible Cultural Asset by the Japanese government.
IHJ Artists' Forum
A Writer on the Move: Patricia Chao Reads from her Work New World
Wednesday, June 24, 2009 7:00 pm (Doors open at 6:45 pm)
Library , International House of Japan
Admission: Free
Language: English and Japanese(Reading in English, with text provided. Question and answer session in both languages.)
Co-sponsored by the Japan-US Friendship Commission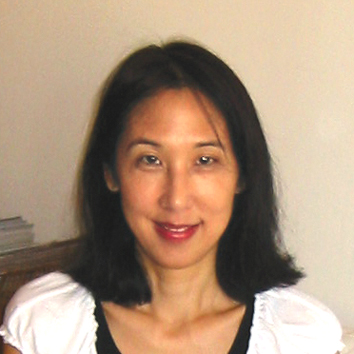 A writer presently in Japan on the US-Japan Creative Artists Program, Patricia Chao will present a reading of her work at the IHJ Artists' Forum. Patricia is in Japan working on a novel loosely based on the life of her Japanese Grandmother. She will also read some selected poetry by the late Craig Arnold, a JUSFC fellow who went missing last April while hiking in Japan.
New World by Patricia Chao: After her mother dies, Samantha Sakamoto Stein finds among her mother's papers a letter from a strange Brazilian, Cici da Praia, suggesting evidence of a family connection. Samantha travels from New York to São Paulo to meet Cici, only to be faced with another mystery–the disappearance of Cici's mother eight years ago. The two women band together to solve these two puzzles, which appear to be intertwined. Their journey leads them to Tokyo and eventually to the Japanese countryside, where they discover the final clue to the mystery.