IHJ Artists' Forum
Circular Traces
Date: Friday July 8, 7:00 pm
Venue: Lecture Hall, International House of Japan
Speakers: Jane Lackey, visual artist / Thomas Lehn, interior designer
Admission: Free (reservations required)
Co-sponsored by the Japan-US Friendship Commission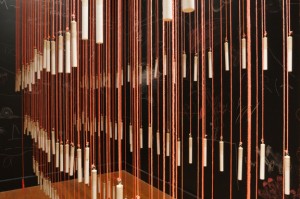 Jane Lackey's paintings on paper are abstract maps of circuitry representing social interaction and communication. Her installations, created with familiar materials such as string and chalk, invite the viewer to spontaneously participate in exchanges of writing, diagrams, pictures and movement.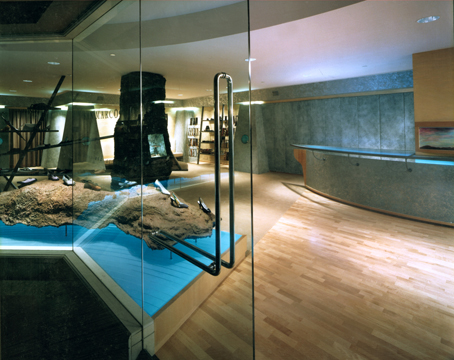 Thomas Lehn is an interior architect whose broad spectrum of projects include large corporate headquarters, intimate retail shops, exhibition and residential spaces. Lehn's focus is on processional arrangements of elements that unfold through close attention to details, time, light, use, experience and function.
Together they will discuss their photo studies in traditional Japanese temple settings and along pilgrimage routes as it parallels their own interest in circuitry and processional order.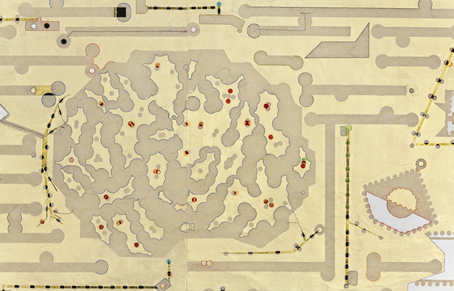 Lackey, a 2011 Japan-US Creative Artists Exchange Fellow, is in Japan researching materials and exploring the contrasts and similarities of Buddhist pilgrimage circuits with present-day networks and connections. Formerly artist in residence, Head of the Fiber Department at Cranbrook Academy of Art, she is presently an independent artist in Santa Fe, New Mexico.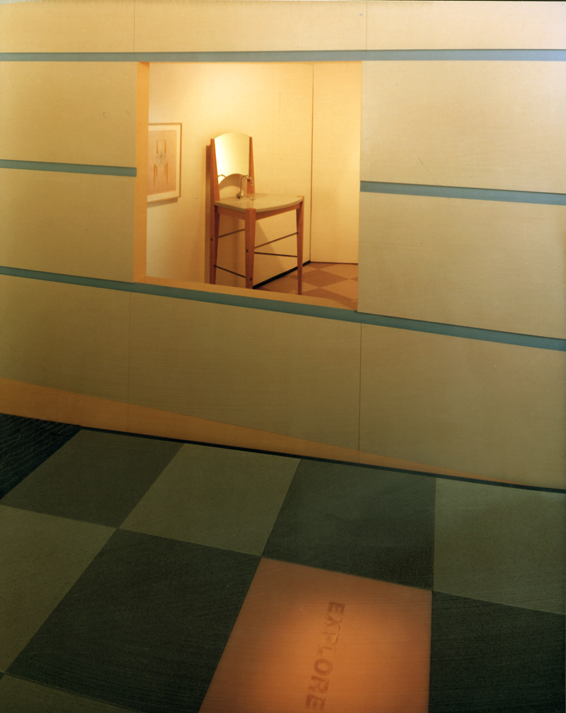 Lehn's widely published projects have received numerous national awards. As Principal of Thomas Lehn Designs, he is currently developing a new entry and reception area for the International Folk Art Museum, Santa Fe, New Mexico. While in Japan he is writing a feature article for TREND, an arts and design magazine. His article will explore aspects of selected contemporary Japanese projects that reposition traditional spatial concepts and values.
・Chalk Talk (Lackey)
・San Marco Shoe Store, Seattle (Lehn)
・Neurosphere (Lackey)
・Traversing the Threshold, a Traveling Formica Exhibit (Lehn)