*This event has finished.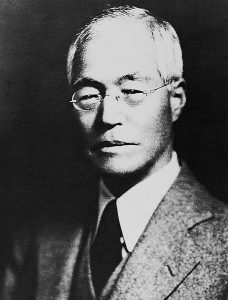 Dr. Asakawa Kan'ichi (1873–1948) was the first Japanese professor at Yale University and dedicated his life to research in history and the promotion of peace. In commemoration of the 70th anniversary of his death, this symposium will review his achievements and envision the future of Japan and the world in an era of rapid change and uncertainty.
Date: Saturday, October 20, 2018, 1:00-7:00 pm
Venue: Iwasaki Koyata Memorial Hall, International House of Japan
Speakers: Daniel Botsman (Professor, Yale University),
Funabashi Yoichi (Chairman, Asia Pacific Initiative),
Kato Ryozo (former Ambassador to the U.S.),
Takahara Akio (Professor, University of Tokyo), and others
Admission: Free
Language:

Japanese

(without English interpretation)
Coorganized by International House of Japan & Asakawa Kan'ichi Memorial Symposium Project Committee

*For details and registration, please see the Japanese website.