*This program has finished.
Lecturer: Lim Jie-Hyun (Professor, Sogang University)
Discussant: Torsten Weber (Senior Research Fellow, German Institute for Japanese Studies)
Moderator: Ashiwa Yoshiko (Professor, Hitotsubashi University)
Date: Tuesday, July 3, 2018, 7:00-8:30 pm (Doors open at 6:30 pm)
Venue: Lecture Hall, International House of Japan
Language: English (without Japanese interpretation)
Admission: 1,000 yen (students: 500 yen, IHJ members: free)
Seating: 100

(reservations required)
Germany's Vergangenheitsbewältigung ("overcoming the past") after World War II and South Africa's Truth and Reconciliation Commission after apartheid are some of the post-conflict reconciliation efforts we have witnessed in the modern era. What can East Asia learn from the successes and challenges of these efforts? Prof. Lim Jie-Hyun, a Korean expert on contemporary European history, will talk about history reconciliation and memory issues in East Asia, comparing the situation with European countries such as Germany and Poland.
Prof. Lim argues that today's world often faces "victimhood nationalism," which explains the competition of national memories over the historical position of victims. It can be an obstacle to reconciliation efforts, as well as a key to understanding the memory conflict in East Asia. This lecture will explore the possibilities of coexistence of, and dialogue among, competing memories and probe for the mnemonic solidarity to enable history reconciliation in East Asia.
Torsten Weber (Senior Research Fellow, German Institute for Japanese Studies)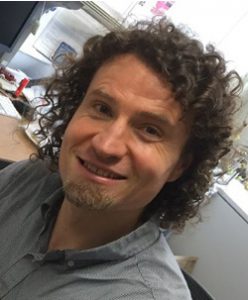 Historian of modern East Asia and a Senior Research Fellow at the German Institute for Japanese Studies (DIJ Tokyo) where he is also Head of the Humanities Section. He holds an M.A. in Chinese Studies from the University of London and a Ph.D. in Japanese Studies from Heidelberg University. His research focuses on the history of Japanese-Chinese relations and interactions from the modern to the contemporary era, including the politics of history and memory. He has recently published
Embracing 'Asia' in China and Japan: Asianism Discourse and the Contest for Hegemony, 1912-1933
(Palgrave Macmillan Transnational History Series, 2018) and has contributed an article on history controversies and war apologies to
The Palgrave Handbook of State-Sponsored History After 1945
(eds. B. Bevernage and N. Wouters, Palgrave Macmillan, 2018).
Ashiwa Yoshiko (Professor, Hitotsubashi University)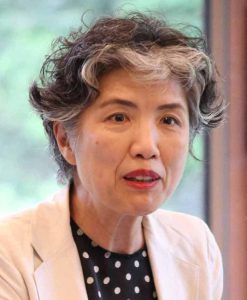 Professor of Anthropology and director of the Center for the Study of Peace and Reconciliation. She studies cultural values and systems in regard to issues of conflict, art, religion, memory, representation, modernity, globalization, and cultural policy, mainly in Sri Lanka, China, North America, and Japan. Her publications include
Making Religion, Making the State
(Stanford University Press, 2009, co-ed.) and
Heiwa to wakai no shiso o tazunete
[Ideas on Peace and Reconciliation] (Otsuki Shoten, 2010, co-ed.). She has been a visiting scholar at Harvard University, Columbia University, and other institutions overseas.