The Berlin Philharmonic is often hailed as the world's finest orchestra, attracting some of the greatest musicians from countries around the globe. The honor of being its first concertmaster is held by Japanese violinist Kashimoto Daishin, who also performs internationally as a soloist. In an interview during a concert tour of Japan, the German-based musician spoke about his 10 years with the Berlin Philharmonic and the power music has to stir the human soul.
[January 2019]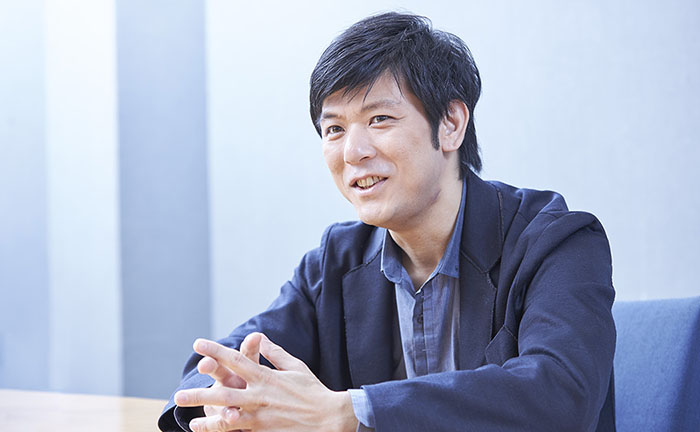 Kashimoto Daishin was offered the position of concertmaster from the Berlin Philharmonic in June 2009. Normally, appointees train for two years before being officially hired—following a vote by other members of the orchestra. Kashimoto won their endorsement in just 18 months and has served at the helm ever since.

You've been the first concertmaster of the Berlin Philharmonic for ten years now. How would you describe those years?
It's been an extraordinarily rich and rewarding experience for me. I've encountered so many new things and learned so much. I've never been one to shy away from new challenges, but working in an orchestra with such an illustrious and vibrant tradition carries with it heavy responsibilities. At first, I frantically tried to absorb as much as I could.
Working in an orchestra and performing as a soloist require a different set of skills. For one thing, the pieces you play are quite different. The Berlin Philharmonic is unique, though, in its preference for lesser-known works. I think orchestras in Japan tend to opt for popular, better-known pieces, but since I've joined the Berlin Philharmonic, I've never performed Beethoven's Fifth Symphony, for instance. I'm hoping to get a chance soon, though, since we'll be celebrating Beethoven's 250th birthday next year.
This means I've had to learn many new pieces, which can be hard work, but it's broadened my artistic horizons, and it's given me the opportunity to play with many wonderful conductors and instrumentalists. This has been a big factor in my personal growth as well.
In what ways do you feel that you've changed or grown?
Perhaps the biggest change has been in my sense of responsibility. A concertmaster does much more than just ensure that concerts go well: you're tasked with organizing how we work professionally and with creating a positive mood. When you're new, the responsibilities can be a bit daunting, but as time goes on, you acquire new skills and become more effective in dealing with the interpersonal chemistry. That's been a big step forward for me.
I personally wouldn't want to approach my musical career as a "job," and I wouldn't want my orchestral colleagues to do so either. As professionals, we obviously have to maintain certain standards, but I hope everyone feels motivated to go well beyond them, to always remain committed to our calling as performing artists. There are bound to be days when we're physically or psychologically exhausted, but we should never lose sight of our love for playing music. Creating a positive mood can help keep everyone's spirits high.
How, in concrete terms, can such a mood be created?
I think it's important to always enjoy what we do, and a perhaps underrated tool for this is a smile. When a concertmaster leads an orchestral tuning, for instance, he turns his back to the audience and looks at the orchestra. This is something no other orchestral member gets to do. It's also the last moment before the maestro enters the stage, so everyone's pretty fired up, and I think what they see in the concertmaster's face can have a big bearing on how we play. So I always try to keep a smile during the tuning.
Members of the Berlin Philharmonic became more diverse in terms of nationality during the years that Herbert von Karajan was its principal conductor. What are some of the challenges of working with members from different cultural and ethnic backgrounds?
There is, as you say, great diversity in our ethnic makeup, but I don't feel this presents any "challenges." Half the members today are foreign-born, and I think everyone's comfortable with that. I don't think we have any difficult or demanding personalities in our midst . . . well, perhaps a few! (laughs)
The nationality or ethnicity of the musician is never considered during an audition. What matters most for us is the "sound." We're concerned above all else with what the applicants are producing with their instruments. Although a majority of members have studied in German-speaking countries, we're not particularly looking for a Germanic sound; if anything, I'd say we're interested in a brilliant "international" sound. My personal perception is that, unlike other traditional wonderful orchestras like those in Leipzig or Dresden, which have a very strong, Germanic character, especially in the string section with its deep, dark, and extremely rich sound, we try to combine this with the brilliance of the individual musicians to create a beautiful, organic sound as a whole. We are definitely a more international orchestra today, but the orchestra's artistic direction hasn't changed very much. Maybe it's this core that helps to smooth over any differences in our members' backgrounds.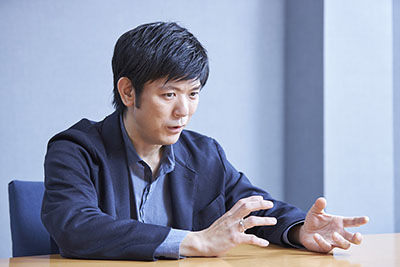 Aren't there times, though, when you make a conscious decision to break with tradition?
The only way to produce the kind of sound the Berlin Philharmonic seeks is to take certain risks. We'll never settle for a safe approach that results in a less satisfying musical experience. This is true not just of the orchestra as a whole but also of its individual members. The orchestra is a collection of musicians who're not interested in taking the easy way out. Taking risks means, of course, that there are times when we come up short. I think of music as a living organism, and there are bound to be ups and downs. But I think risks are always worth taking if that's going to help us produce the very finest sound possible.
Can you give us an example of some of those risks?
The most obvious ones are pacing, tone, speed. . . . These are the domains of the conductor, but each musician has to think about things like fingering and timing. To be a little more technical, in ensemble playing it's important for everyone to start and play along in unison, following the same tempo, but someone might intentionally play out of rhythm, especially during a solo. That, too, is a risk, but if everyone picks up on it and responds accordingly, the piece comes alive in a beautiful way. The performance could fall apart, though, if a player doesn't pay attention and fails to notice the shift.
Do you discuss such changes with the conductor and other musicians?
No, there's usually not enough time for that. The orchestra is a collection of people who have a lot of different opinions, and how we perform a piece is ultimately up to the conductor. Those who are invited to conduct the Berlin Philharmonic are among the best in the world, so all it takes is a single rehearsal for them to get a grasp of what members think about a particular work and how they're interpreting it. It would be unthinkable for a conductor to completely reject that and force his or her own interpretation on the orchestra. It would never work. We only have two days of rehearsals, so the most effective approach would be for the conductor to try to draw out the orchestra's unique strengths.
We in the orchestra do talk quite a bit about music, though, especially when we're on tour. That's because we usually go out to eat after a concert and travel together, so we spend more time with each other than when we're playing in Berlin. Music isn't the only thing we talk about, of course, but it seems that's what we always come back to.
The Berlin Philharmonic will have a new principal conductor starting this year. What kind of impact will Kirill Petrenko have on the artistic direction of the orchestra?
An orchestra's direction is most likely to change when a new "chef" takes over. Each new principal conductor, from [Herbert von] Karajan to [Claudio] Abbado, and then to [Sir Simon] Rattle and now [Kirill] Petrenko, has been an antithesis of their predecessor, so I'm sure the respective choices surprised many people. But when you think about it, this is a perfectly natural progression, since what the orchestra is looking for in a new conductor are qualities that were "missing" in the old conductor. This can feel a bit like swinging back and forth, though.
I joined the Berlin Philharmonic when Simon [Rattle] was the principal conductor. The sixteen years under his baton saw the orchestra become truly international. He also incorporated many lesser-known works and really expanded our repertoire. Until then, the Berlin Philharmonic was closely associated with Bruckner, Brahms, and Beethoven. The orchestra performed other composers brilliantly, too, but there wasn't as strong an identification with them. Simon changed all that, and we began playing pieces that were rather uncommon. We also experimented with using Baroque techniques for pieces written in that era. Our instruments were modern, but I think audiences were delighted with what we were trying to do, and I think this enhanced our versatility as an orchestra.
With Petrenko, we might start to go in the other direction, going deeper into certain focused areas, but that can also be very exciting. He is extremely passionate about the pieces he performs, as if he lives for them. Whether in rehearsal or in concert, he devotes everything he has to the work being performed at that moment. This is his approach to music, and I really respect him for that.
You've broadened your range of activities beyond the Berlin Philharmonic over the past decade, serving, for example, as music director of the Le Pont International Music Festival, held in Hyogo Prefecture each fall.
The idea for Le Pont, which means "bridge" in French, came from a desire to work with world-class musicians to bring wonderful music to locales that don't have ready access to classical music. I wanted to share the joy of music with people in a small town like Ako, where my grandfather lived. This is the city where the festival began in 2007, and today Le Pont is hosted jointly by Ako and Himeji, both of which are in Hyogo Prefecture.
This music festival really brings musicians and audiences close together. Classical music is normally performed in concert halls, which exude an air of formality, but during Le Pont we also play at temples and former castles—places that are alive with local color. There are only about a dozen musicians, so the size is just right, and some of them participate regularly. Many members of the audience also come year after year, and this adds to a feeling of coziness. I really enjoy being involved in this festival.
Every year I work with local schoolchildren, performing along with them; some of them are just in first grade or have just begun studying the violin, and I love watching their facial expressions. We have kids who participate every year, and others who join us for the first time. It's a joy watching them all.
What do you find most attractive about classical music?
Music is a universal language that can readily be understood just as well in Japan as in Germany and even in places where people aren't so familiar with classical music, like countries in Africa. There might be differences in interpretation, but music can move people whatever their nationality. I think this is because music emanates from deep within the human soul. This is why classical music has endured since medieval times and why it remains an essential element of contemporary society, such as in the form of charity concerts.
What we call classical music today evolved from ethnic music, and it's still undergoing a process of development. We owe a debt of gratitude to the brilliant composers along its evolutionary path for the many outstanding works that truly speak to and stir the human soul. And the fact that I can count myself as being part of this extraordinary human achievement is a source of indescribable joy for me.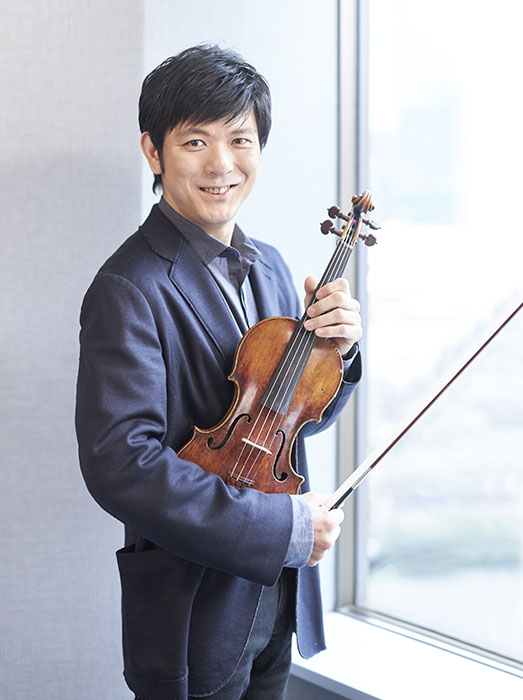 ---
This interview was conducted in Japanese on January 16, 2019.
Interviewer: Sasayama Yuko (Program Department, International House of Japan)
Photographer: Aikawa Ken'ichi
©2019 International House of Japan
---
To view other articles, click here.