*This event has finished.

Speaker: Anshu Gupta, Founder, Goonj
Commentator: James Kondo, Trustee, International House of Japan
Date: Friday, September 8, 2017, 6:30pm (Doors open at 6:00pm)
Venue: Iwasaki Koyata Memorial Hall, International House of Japan
Co-sponsored by: Shahani Associates Limited
Language:

English/Japanese (with simultaneous interpretation)

Admission: Free (reservations required)
With a population of over 1.3 billion, India is registering continued economic growth. As a fast-growing economy, India is also grappling with a growing gap between urban prosperity and rural poverty. Mr. Gupta is innovatively using under-utilized urban cloth and other surplus materials in Indian cities as a powerful tool for social change, a huge resource for development and a valuable asset for income generation for rural India. He has brought attention to a new economic model and evolved new currencies for development with a non-market approach. Widely credited for his creative vision in transforming the culture of giving in India and weaving together a country-wide system from the cities to the villages to create empowerment and development in rural India, Mr. Gupta will share his ideas on the future of India and the role of social entrepreneurs in a global society.
Anshu Gupta (Founder, Goonj)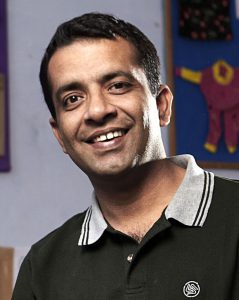 Mr. Gupta, popularly called the "clothing man" of India, is the founder of the voluntary organization Goonj. Having studied and been trained in mass communications, he also has a master's degree in economics. Starting his career as a freelance journalist, Mr. Gupta founded Goonj in 1998. Known for its innovative development initiatives, such as Cloth for Work and Not Just a Piece of Cloth, and its widely acclaimed disaster relief and rehabilitation work, Goonj involves rural communities in self-identifying their issues and rewarding them for their efforts in kind. Every year it takes up over 3,000 rural infrastructure activities, from digging of ponds and wells to road repair and bamboo bridge construction.
Mr. Gupta received the prestigious Ramon Magsaysay Award in 2015 for "his creative vision in transforming the culture of giving in India, his enterprising leadership in treating cloth as a sustainable development resource for the poor, and in reminding the world that true giving always respects and preserves human dignity." Earlier he also had won recognition as an Ashoka and Schwab Fellow while being listed as one of India's top social entrepreneurs by
Forbes Magazine
. He speaks passionately in national and international forums on non-issues troubling the world and how the big problems have small solutions, if we don't treat people like donors and beneficiaries but treat them as stakeholders. His mantra is "we don't want to grow as an organization, we want to grow as an idea and we are here to support people who replicate the idea of Goonj in different eco-systems and geographies." In large parts of Asia, there is a lot to learn from the successful large-scale and innovative disaster relief and rehab models of Goonj.
James Kondo (Trustee, International House of Japan)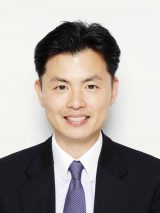 Mr. Kondo is a technology executive, social entrepreneur, academic and policy expert. In the technology arena, Mr. Kondo is Senior Advisor at Geodesic Capital, a venture capital based in Silicon Valley. He is also Co-Chairman of Silicon Valley Japan Platform and Visiting Scientist at MIT Media Lab. He was formerly Vice President of Twitter Inc. and Chairman of Twitter Japan. In the social sector, Mr. Kondo co-founded TABLE FOR TWO, a Davos-initiated social program that simultaneously addresses global hunger and obesity. TABLE FOR TWO partners with over 500 companies and restaurants and has delivered over 50 million school meals to children suffering from hunger. He also co-founded Beyond Tomorrow, a youth leadership and scholarship program founded after the Tohoku earthquake. In the academic sector, Mr. Kondo is Visiting Professor at Graduate School of International Corporate Strategy at Hitotsubashi University. In the policy sector, Mr. Kondo was Special Advisor at the Cabinet Office and Director at the Prime Minister's Office of the Government of Japan. He is President of Asia Pacific Initiative Foundation, a think-tank based in Tokyo. Mr. Kondo has been selected as a Young Global Leader, New Asian Leader, and a member of Global Agenda Council at the World Economic Forum. Mr. Kondo is a graduate of Keio University and Harvard Business School, and was a Yale World Fellow.