This event now concluded. Report available here.
Speaker: Ritesh AGARWAL (CEO / Founder, Oyo Hotels & Homes)
Moderator: Ren ITO (Vice President of Global Strategy, Mercari Inc.)
Date: Friday, December 6, 2019, 6:30 pm (Doors open at 6:00 pm)
Venue: Iwasaki Koyata Memorial Hall, International House of Japan
Language:

English / Japanese (with simultaneous interpretation)

Co-sponsored by: Shahani Associates Limited
Admission: Free

(reservations required)
Having gained fame in making room-booking in "3 clicks, 5 seconds" possible, the hotel "unicorn" Oyo of India has grown to become one of the world's largest hotel chains by room count, operating hotels, homes, living and co-working spaces in more than 800 cities across 80 countries. With the increase in the number of branded budget hotels thanks to Oyo, more people in India now casually stay at such hotels for reasons like power cuts and watching cricket matches with friends. This year, teaming up with Yahoo Japan, Oyo launched a housing rental business called Oyo Life with the concept "live like you're traveling," creating a paradigm shift in the Japanese housing industry.
Since the founding of Oyo, Mr. Agarwal, through full use of IT, has shown a new approach to housing that accommodates the needs of diverse groups of people and has offered a "freedom of ownership" that people can easily practice in their lives in a move away from the traditional lifestyle with a fixed home and workplace. He will talk about the technology developed in India as well as the creation of new values that move society forward.
Ritesh AGARWAL (CEO / Founder, Oyo Hotels & Homes)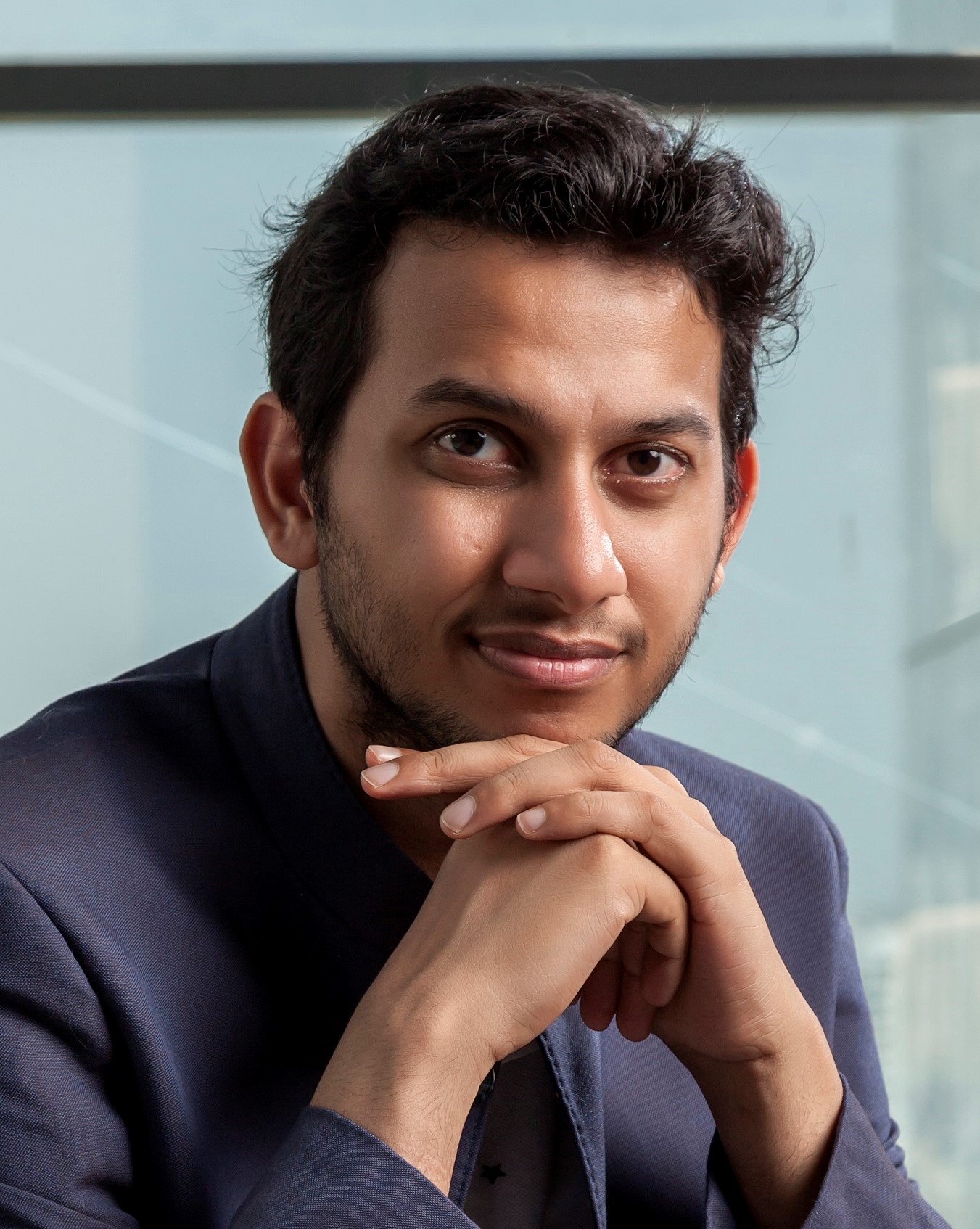 Born in 1993, Ritesh Agarwal is one of the youngest and most successful Indian entrepreneurs in the world. He was the first resident Asian to receive a Thiel fellowship, a program started by the PayPal founder for young entrepreneurs to pursue their startup dreams. With innovative technology using booking software which provides real-time demand-supply analysis, Oyo has been redefining living spaces and boosting occupancy rates. Mr. Agarwal has been honored in several forums for creating a global disruptor, including being listed in the 2016 Forbes "30 Under 30" in the consumer tech sector. Oyo is now backed by leading investors such as the SoftBank Vision Fund; it broke into the real estate industry in Japan in 2018.
Ren ITO (Vice President of Global Strategy, Mercari Inc.)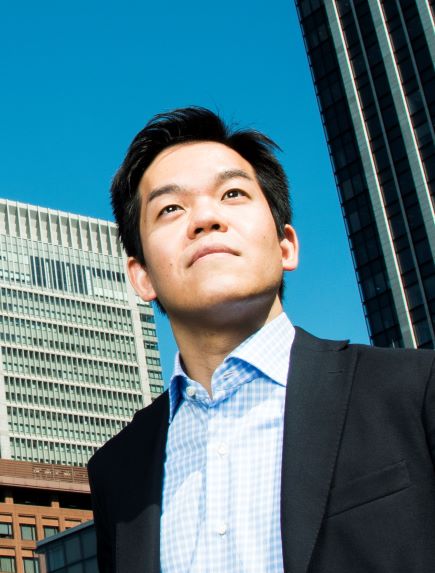 Ren takes the lead on the global expansion of Mercari, Japan's first and only unicorn start-up running the fastest-growing marketplace app. Prior to venturing into the entrepreneurial challenges, Ren spent 15 years in diplomacy. He held key positions in the Japanese Foreign Service where he worked on security alliance with the US, free trade agreement with the EU, and represented Japan at the World Bank board. As Senior Fellow at New York University School of Law, Ren is frequently invited to speak on technology business and geopolitical dynamics in Asia Pacific.
Report
Mr. Ritesh Agarwal, Founder & Global CEO of OYO Hotels & Homes, emphasized the importance of understanding people's needs. In his lecture and subsequent discussion with Mr. Ren Ito, Vice President of Global Strategy, Mercari Inc. (Member of I-House), he explained how solving fundamental issues for a large population defines Oyo's business model, its mission and how he treats his employees. Reflecting on the company's growth path, Mr. Agarwal also stressed the interplay of thorough preparation and rapid execution.
Mr. Agarwal's first company, an online travel agency, proved successful. However, in his opinion he was not solving a fundamental issue, prompting him to shut down operations. Instead, to learn what his former partner hosts — owners of small hotels and vacation homes — really needed, he decided to stay with a different host every day, for three and a half months. OYO Rooms was built upon this experience, by tailoring technological solutions to the needs of small hotel operations.
As an entrepreneur he would take a chance, even if the probability of success was in the lower double digit percentage. With his first partner hotel "having nothing to lose," he found himself boosting the occupancy rate from 18% to 90% in the first month, leveraging data analytics.
What changed in the five years that lie between the two examples, was his experience at the Thiel Fellowship. Mr. Agarwal was admitted to the two-year program in California, which awards $100,000 and access to a network of founders, investors and scientists to young people who want to build new things.
Mr. Agarwal returned to India with great ambitions, putting Oyo on an incredible growth path. He emphasized that "Thinking big" was a key lesson he learned during his time in California. Oyo is now the world's fastest growing company and second largest hotel chain by room count. It operates in more than 800 cities around the globe. On a large scale Mr. Agarwal was able to increase quality standards and occupancy rates while driving down prices for consumers. He stresses "Innovation is not done in a laboratory only, but in everyday life through creative business models."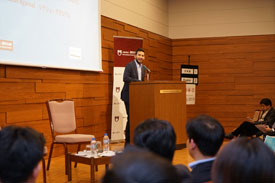 "So, where is this passion coming from?" Mr. Ito inquired, "And why don't you stop with such accomplishments?"
"At Oyo," Mr. Agarwal explains, "numbers don't excite us but the potential impact we make. For more than three billion people in the middle-income class, low cost does not mean low quality anymore." OYO's mission is to provide better living spaces for common people. "This is what I want to pursue for the next forty to fifty years," he points out.
Asked whether OYO is liberating people from possessing or owning things, he stressed that he himself does not intend to own a house. "For about one year I was living in Oyo hotels only. There is a trend towards experiences, rather than ownership," Mr. Agarwal elaborates. "People say this is the holiday I want to go on rather than this is the jewelry I want to own."
Since Mr. Agarwal made his visit to Japan on a day trip, Mr. Ito was keen to know how he manages his time and how he prioritizes tasks, and his answer remained people-centric. Attracting the best talent is key to Oyo's success. He proudly mentioned that nobody who directly reported to him has ever left the company. "However, we must ensure that we make the life of our employees easier, too. This is the only way to gain their respect," he confidently said. "I often refer to myself as Chief Clarity Officer (CCO)," he went on, "ensuring that my employees can make decisions efficiently." To achieve this goal, it is crucial that everybody knows "this is what we do, and more importantly, this is what we don't." Furthermore, detail orientation plays a significant role. Mr. Agarwal spends the majority of his time with his team, figuring out what works and what does not.
To strengthen India-Japan relations Mr. Agarwal has four suggestions each of us can start with. First, visit India on a holiday but don't come as a tourist, come as a friend. Engage with the people and be amazed by the culture. Second, invest a small amount in an Indian start-up to learn about local talent. And third, consider hiring somebody from India for your company. Finally, set up a small business in India and learn about the local market. Exploring India as an entrepreneur will bring nothing short of a great reward.