This event has been postponed.
The new event date will be posted here when it is decided.
Speaker: Abhinav BINDRA (Founder, Abhinav Bindra Foundation; 2008 Olympic gold medalist in the Air Rifle category)
Date: Thursday, April 16, 2020, 6:30 pm (Doors open at 6:00 pm)
Venue: Iwasaki Koyata Memorial Hall, International House of Japan
Language:

English / Japanese (with simultaneous interpretation)

Co-sponsored by: Shahani Associates Limited
Admission: Free
Traditionally, sport has been glorified as a physical pursuit, and it was the spirit and physical attributes of athletes that were seen as setting the standard for human performance. The role of elite sport and athletes has, however, matured and there is an opportunity for sport to play a much larger role in a changing world, on issues such as disability, mental health, human rights, and refugees. An example is the Refugee Olympic/Paralympic Team first created at the 2016 Rio Summer Games that has enabled forced migrants to participate. In his talk, Mr. Bindra, who believes in the power of sport in improving the lives of individuals, communities, and the state of India, will explore these themes and lay out a manifesto for sport and his fellow athletes in the lead-up to the Tokyo Olympic and Paralympic Games.
Abhinav BINDRA (Founder, Abhinav Bindra Foundation; 2008 Olympic gold medalist in the Air Rifle category)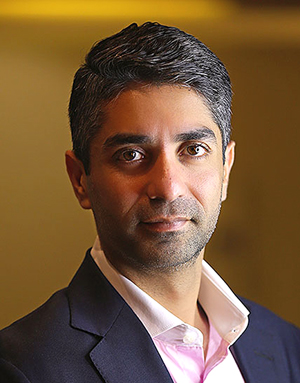 Mr. Bindra is an Indian entrepreneur dedicated to reshaping the Indian sporting ecosystem through introducing global best practice in sports science and governance to the country. Known as India's only individual Olympic gold medalist and the winner of over 150 medals in his 22-year career, he is a role model for athletes across the world, responsible for igniting India's new generation of Olympic athletes. He is also the recipient of the 2009 Padma Bhushan, the third-highest civilian award, and is one of the top influencers of sport policy in the country. His primary outreach to Indian sport is through the Abhinav Bindra Foundation, a nonprofit that works to integrate science and technology into sports while encouraging high performance physical training. He is particularly focused on bringing the world's best practices in training and injury management to grassroots sports and helping athletes build a strong foundation on which to pursue excellence. As a former chairman of the International Shooting Sport Federation (ISSF) Athletes Committee and a current member of the IOC Athletes' Commission, Mr. Bindra has had an effect on the global sporting landscape. He has also been part of the working groups that have benefited athletes on such topics as mental health, financial independence, and entrepreneurship.