Lecturer: Michael A. Cusumano, Sloan Management Review Distinguished
Professor of Management, Massachusetts Institute of Technology (MIT)
Moderator: Nishiguchi Toshihiro, Hitotsubashi University
Date: Tuesday, January 17, 2012, 7:00 pm-
Venue: Iwasaki Koyata Memorial Hall, International House of Japan
Admission: Free
Language: English (no Japanese translation provided)
As we continue in an era of innovation, enabled by digital technologies, corporate managers around the world are asking themselves, how can we adapt to rapid changes in technology and markets? Examining in depth the practices of global corporations, Prof. Cusumano will discuss the principles that give firms staying power to cope with unpredictable change.
Michael A. Cusumano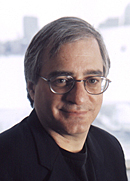 Michael A. Cusumano: Received a Ph.D. from Harvard University. He specializes in strategy, product development, and entrepreneurship in the software business as well as automobiles and consumer electronics. He has consulted for more than ninety firms around the world. His major publications include
Microsoft Secrets: How the World's Most Powerful Software Company Creates Technology, Shapes Markets, and Manages People
(Simon & Schuster, 1998) and
Staying Power: Six Enduring Principles for Managing Strategy and Innovation in an Uncertain World
(Oxford University Press, 2010). The Japanese translation of
Staying Power
is scheduled to be published in January 2012 by Nihon Keizai Shimbunsha.