Lecturer: Sayuri Guthrie Shimizu (Professor, Michigan State University)
Moderator: Robert Whiting (Journalist)
Date: Friday, March 23, 2012, 7:00 pm-
Venue: Lecture Hall, International House of Japan
Language: English (no Japanese translation provided)
Admission: Free

(reservations required)
The 2012 season opener between the Seattle Mariners and the Oakland Athletics in Tokyo signals U.S. Major League Baseball's support for Japanese reconstruction efforts following the devastating earthquake and tsunami last March. There is a historic precedent for American professional baseball giving a boost to rebuilding efforts in Japan through this shared pastime. In 1949, the San Francisco Seals, managed by "American baseball ambassador" Lefty O'Doul, toured Japan and helped raise the spirit of the then prostrated nation. Based upon her forthcoming publication Transpacific Field of Dreams: How Baseball Linked the U.S. and Japan in Peace and War (University of North Carolina Press, 2012), this talk revisits this important chapter in the history of U.S.-Japanese baseball exchange.
Sayuri Guthrie Shimizu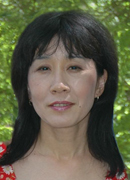 Earned a Ph.D. in U.S. history from Cornell University. Dr. Shimizu's area of specialization is American history and international history. She was a SSRC/CGP Abe fellow (2003-2004), and Fulbright fellow (1986-88) and Fulbright senior researcher (2010). Her publications include Creating People of Plenty: The United States and Japan's Economic Alternatives, 1950-1960 (Kent: Kent State University Press, 2001) and Pacific Crossings: U. S.-Asian Relations in a Changing World, 1850-2000 (Sage, forthcoming in 2012).