Lecturer: Fumiaki Kubo, Professor, University of Tokyo
Date & Time: Wednesday, February 6, 2008, 12:15-1:00 pm
Admission: 3,000 yen (IHJ Members: 2,000 yen) with a lunch ticket
2,000 yen (IHJ Members: 1,000 yen) lecture only
Language: Japanese (with no English translation)
With the U.S. presidential election now attracting much attention not only within the United States but also from the rest of the world, the first speaker for this series is Professor Fumiaki Kubo of the University of Tokyo, a specialist in the history of U.S. politics and diplomacy and the author of numerous books on U.S. politics, who will speak on the latest developments in the U.S. presidential election and the prospects for the Japan-U.S. relations after the new administration takes office.
Fumiaki Kubo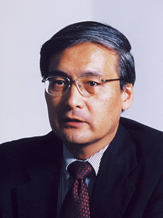 Born in 1956. Former visiting scholar at Cornell University, Johns Hopkins University, Georgetown University and the University of Maryland. Awarded the Sakurada-kai Prize for Political Research as well as Keio University's Gijuku-sho Prize in 1990 for his book, Nyudiiru to Amerika Minshu-sei (The New Deal and American Democracy). An editor/author for the recent work, Amerika Gaiko no Sho-choryu (Various Currents of American Foreign Policy). Comptroller of the International House of Japan, since 2007.