Lecturer: Nobuo Shimotomai, Professor, Hosei University
Date & Time: Wednesday, October 7, 2009, 12:15-1:15 pm (Lecture only)
Venue: Kabayama-Matsumoto Room, International House of Japan
Admission:
Lecture only: 1,500 yen (IHJ Members: 1,000 yen)
Lecture and lunch ticket: 3,000 yen (IHJ Members: 2,000 yen)
*Lunch tickets, which can be used at the tea lounge "The Garden"
from 11:30 am to 2 pm on the day of the lecture, will be available
at the door from 11:30 am.
Language: Japanese (no English translation provided)
Twenty years after the end of the Cold War, the United States has welcomed President Obama and a new multipolar world order is expected, while Russia continues to walk its own independent path. Recent developments such as the rise in nationalism with the emergence of Vladimir Putin (former President and current Prime Minister), the flow of oil money, and the Russia-Georgia War in August 2008 give the impression of the resurgence of Russia as a big power. A year after the establishment of the "tandemocracy" with Prime Minister Putin and President Medvechev, this lecture invites Professor Nobuo Shimotomai, a seasoned researcher in Russian politics and society, to talk about present-day Russia and the future of Japan-Russian relations.
Nobuo Shimotomai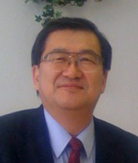 Born in 1948. LLD in Law and Government. Specializes in Comparative Politics, Russia/CIS Politics and Political History of Soviet Union. He has conducted research in the former Soviet Union, United Kingdom, and the United States as a fellow of the Ministry of Education, Nitobe Fellowships, Harvard University and the Fulbright program. Has held prominent positions such as visiting editorialist of the Asahi Shimbun and chairman of the Japan Association of International Relations. His books include Roshia hendo no kouzu—Eritsin kara Puchin eK/i> [The Structure of Russia in Transition—From Yeltsin to Putin] (ed. Hosei University Press, 2001), Ajia reisen shi [The History of the Asian Cold War](Chuokoron-Shinsha, 2004; Special Award of the Asian Pacific Awards), and Mosukuwa to Kimu Iru-son—reisen no naka no Kita Chosen 1945-1961 [Moscow and Kim Il-sung—North Korea during the Cold War, 1945-1961] (Iwanami Shoten, Publishers, 2006).