Lecturer: Ogura Kizo, Associate Professor, Kyoto University
Date & Time: Friday, May 28, 2010, 12:15-13:30 pm (Lecture only)
Venue: Iwasaki Koyata Memorial Hall, International House of Japan
Admission: 1,000 yen (Students: 500 yen, IHJ Members: Free)
*Lunch is NOT included.
Language: Japanese (no English translation provided)
While some economic or political regional frameworks such as the East Asia Summit and ASEAN+3 are already functional, Japan's new prime minister Hatoyama Yukio is holding up the ideal of an "East Asian Community" under his banner of yuai, or fraternity. With repeated historical and territorial disputes, however, Japan's bilateral relations with China and South Korea have not improved much for years. Under such circumstances, is it really possible to form an East Asian Community? It is essential to understand the cultural differences among the three countries before holding dialogues in order to build up a relationship of trust without misunderstanding, says Ogura, a leading scholar of Eastern thought. In this lecture, he will talk about the possibility of realizing an East Asian Community from a cultural and philosophical perspective.
Ogura Kizo: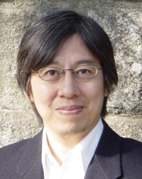 Ogura Kizo: Born in Tokyo. Graduated from the University of Tokyo (German literature). Prof. Ogura studied Eastern philosophy and finished his doctoral course at the graduate school of Seoul National University. After working at Tokai University as an associate professor, he became an associate professor in the Graduate School of Human and Environmental Studies, Kyoto University. His academic interests include the structuring of East Asia based on Eastern thought, culture and media. Among his many publications are Rekishi ninshiki o norikoeru [Overcoming Historical Perceptions] (Kodansha, 2005), Kokoro de shiru Kankoku [Knowing South Korea Heart-to-Heart] (Iwanami Shoten, 2005) and Nicchukan wa hitotsu ni narenai [Japan, China and South Korea Can Never Be One] (Kadokawa Shoten, 2008).