*This lecture has finished.
Lecturer: Naoko Richters (Freelance writer, Researcher, Pedagogist, Sociologist)
Date: Tuesday, April 16, 2013, 12:15-1:30 pm (Doors open at 11:45 am)
Venue: Lecture Hall, International House of Japan
Language: Japanese (without English interpretation)
Admission: 1,000 yen (Student rate: 500 yen, IHJ members: Free)

(Reservation required) *Lunch is NOT included.
In a UNICEF's Report on Child Well-being published in 2007, the Netherlands scored the top rank among 21 industrially advanced countries in Europe and the North America. In the Netherlands, the freedom of education, based on the autonomy of individual schools and the participation of parents is guaranteed by the state. This results in a wide diversity in the school systems that allows children and parents to choose a school which best suits them. In this program, Ms. Naoko Richters will express her views on current school education in Japan and how it appears from the perspective of Dutch education and world trend in this field.
Naoko Richters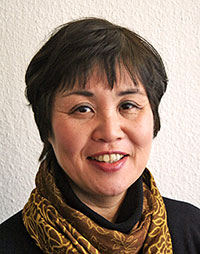 Naoko Richters graduated from Kyushu University graduate school, specializing in comparative education and sociology. From 1983 onwards, Richters lived with her Dutch husband in Kenya, Costa Rica and Bolivia and since 1996 she has been living with her family in the Netherlands. For more than a decade she has been actively reporting on developments in the Dutch education and the Dutch society by giving lectures and workshops, advising public and private organizations, organizing study tours, inviting Dutch specialists to Japan, and publishing many books and articles including
Oranda no kobetsu kyōiku wa naze seikō shitaka—Jena Plan kyōiku ni manabu
(Why Individual Education in the Netherlands Succeeds—Learning from Jena Plan Education; Heibon-sha, 2006).