This event now concluded. Report available here.
Lecturer: Abigail Friedman (Haiku poet; Founder and CEO, The Wisteria Group)
Date: Friday, December 9, 2016, 7:00-8:30 pm
Venue: Kabayama-Matsumoto Room, International House of Japan
Language: English (without Japanese interpretation)
Admission: 2,000 yen (1,500 yen for IHJ members and students; Free for guests staying at I-House on December 8 or 9)

Please pay in cash at the reception.

Seating: 80

(reservations required)
I-House and KISAKO Intercultural Institute are offering English sessions on Japanese culture which can lead to new awareness both for non-Japanese and Japanese. In December 2016, we will be inviting Ms.Abigail Friedman, an award-winning haiku poet, author of The Haiku Apprentice: Memoirs of Writing Poetry in Japan (Stone Bridge Press, 2006) and former US diplomat. She will talk about the charm of haiku and how to enjoy haiku from different cultures.
Report
Message from the Lecturer:
Abigail Friedman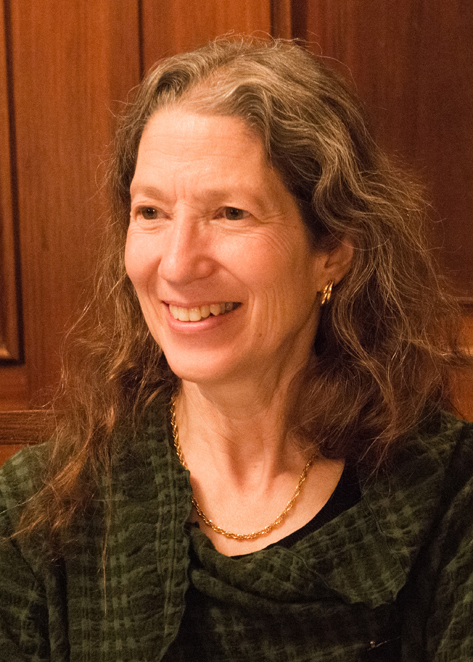 ©Kuroda Katsuo
Abigail Friedman is an accomplished, award-winning haiku poet, former diplomat, and Founder and CEO of The Wisteria Group, an international consulting firm. She began composing haiku in Japan, in a group led by haiku master Kuroda Momoko, an experience she captures in her book, The Haiku Apprentice. Her other books include I Wait for the Moon: 100 haiku of Momoko Kuroda (Stone Bridge Press) and a colllection of her own haiku, Street Chatter Fading (Larkspur Press). She founded the first French/English bilingual haiku group in Quebec City. Her work has appeared in poetry publications in the U.S., Canada, France, and Japan and she is a frequent speaker on haiku. Her awards include First Prize, Mainichi International Haiku Contest (2014) and Grand Prize, Yamanashi Mt. Fuji haiku contest (2011). She received her B.A. with honors in History and Science from Harvard University, and her J.D. from the Georgetown University Law Center.She is fluent in French, Japanese, Portuguese, and Spanish.
---