*This event has finished.
Date: Tuesday, April 12, 2016,

4:00-5:30 pm

Venue: Iwasaki Koyata Memorial Hall, International House of Japan
Co-Organizers: Maureen and Mike Mansfield Foundation, Japan Society of Boston, and International House of Japan
Supported by the U.S. Embassy, Tokyo
Language: English & Japanese
Admission: Free (reservations required, Seating: 200)
Registration: Send 1) Name, 2) Affiliation, 3) Number and name(s) of accompanying guest(s), 4) Daytime phone number to the Mansfield Foundation (tokyomedia@mansfieldfdn.org). Please make sure to write "4 pm session" in the subject line.
Paper Lanterns tells the story of Mori Shigeaki, a Hiroshima-based historian who as a child of seven experienced the atomic bomb, and his lifelong calling to tell the story of not only the many Japanese victims of the bombing of Hiroshima, but of 12 American prisoners of war who were also killed in it. The film shows how the war impacted families in both countries, and how one man can rise above the hatred of war and heal the wounds of those terrible days.
Please kindly note that this event consists of remarks by the director Barry Frechette and a film screening only. There is no talk and Q&A session at this event.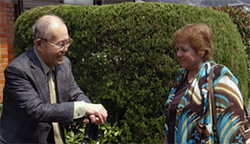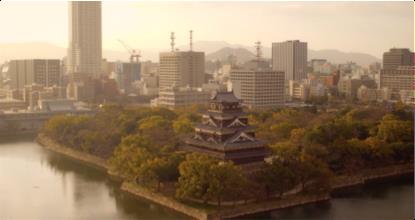 PAPER LANTERNS website:
www.paperlanternfilm.com/