This event now concluded.
Lecturer: Seth R. Sulkin (President and CEO of Pacifica Capital K.K.)
Date: Tuesday, May 21, 2019, 6:00-7:30 pm
Venue: Iwasaki Koyata Memorial Hall, International House of Japan
Language: Japanese

(without English interpretation)

Organizers: International House of Japan, Inter-University Center for Japanese Language Studies, and The Nippon Foundation
Admission: Free

(reservations required)
While Japan is generally considered a capitalist country, history and culture have a huge impact on business practices. Seth Sulkin has unique insight into the unusual practices in Japanese real estate, having been the leading non-Japanese developer of shopping centers, solar plants, and hotels in Japan over the last 25 years. He will discuss the huge impact of the "main bank" system on real estate practices and how Japanese companies frequently make decisions to buy or sell for cultural, rather than purely economic reasons. He will also talk about legal and social obstacles to urban development in Tokyo, such as the inheritance system and the structure of Japanese leases, and challenges to building enough hotels in time for the 2020 Olympics.
Seth R. Sulkin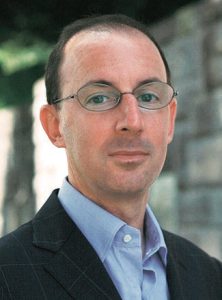 Mr. Sulkin is a Tokyo-based developer of hotels and commercial properties with more than 25 years of real estate experience in Japan. Most recently he opened the Moxy Tokyo Kinshicho in November 2017 and the Oakwood Hotel & Service Apartments Shin-Osaka in August 2018. He is a member of the Executive Committee of Urban Land Institute Japan and chair of the American Chamber of Commerce in Japan's Integrated Resort Task Force and co-chair of its Architecture, Construction and Real Estate Committee. Fluent in Japanese, he received a Master's Degree from Stanford University's Center for East Asian Studies and attended the Inter-University Center for Japanese Language Studies during 1990–91.
---
*This lecture series is part of the Nippon Foundation Fellows Program at the Inter-University Center for Japanese Language Studies.
---