This program has Finished.
Speakers: Barry Yourgrau (Author), Kawakami Mieko (Author)
Moderator: Shibata Motoyuki (Translator)
Date: Monday, April 16, 2018, 7:00-8:30 pm
Venue: Kabayama-Matsumoto Room, IHJ
Language:

Japanese / English

(without English interpretation)
Admission: 1,000 yen (Students: 500 yen, IHJ Member: Free)


(reservations required)
Author-perfomer Barry Yourgrau, who has been writing surreal, funny, very brief stories including A Man Jumps Out of an Airplane, Haunted Traveler, NASTYbook, and The Sadness of Sex, will be coming to Japan for the first time in 12 years. He will engage in a dialogue with author-poet Kawakami Mieko, whose short stories such as "Dreams of Love, Etc.," "About Her and the Memories that Belong to Her," and "The Flower Garden" capture the epiphanic moment when ordinary life turns to drama. The two distinguished authors will talk about short stories, life, and creativity. The moderator will be prominent literary scholar and translator Shibata Motoyuki, who translated six works of Yourgrau's.
Barry Yourgrau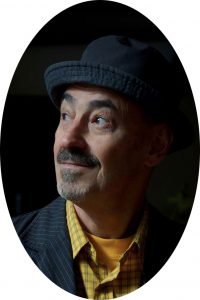 ©Charles Raban
"I can never remember my dreams so Mr. Yourgrau's stories are a pretty good substitute."— David Byrne
Author-performer Barry Yourgrau is the author of books of surreal, funny, very brief stories, including A Man Jumps Out of An Airplane, Wearing Dad's Head, Haunted Traveller, and The Sadness of Sex, in whose film version he starred.
He's also written a memoir, Mess, and anti-kids' stories for kids, Nastybook.
Yourgrau is the only American author who has published short fiction on Japanese cellphones (keitai shosetsu). Many of his books have been translated into Japanese by renowned translator Shibata Motoyuki.
As a performer, Yourgrau and his stories have appeared on MTV and radio. He was invited to Sundance Theater Lab to adapt Haunted Traveller theatrically, and is proud to have starred in the heavymetal music video of Anthrax's "Black Lodge".
Yourgrau's fictions have been widely published in magazines and anthologized. He's written as well for the NY Times, New Yorker.com, Wall Street Journal, Spin, Paris Review, New York Review Daily, and Asahi Shimbun.
Born in South Africa, he lives in New York and Istanbul. And travels widely.
Kawakami Mieko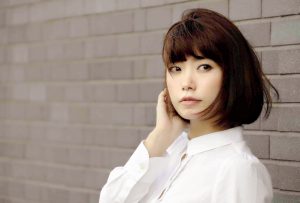 Author and poet. Born in Osaka. Kawakami began her career as a singer songwriter before making her literary debut with the prose poem, "Sentan de sasu wa sasareru wa soraeewa" in 2006. Her first novella My Ego Ratio, My Teeth, and the World, published in 2007, was awarded the Tsubouchi Shoyo Prize for New Writers. In the following year, Kawakami published her second novella Breasts and Eggs and won the Akutagawa Prize. In 2009, her first novel, Heaven, won the Ministry of Education's Fine Arts Award for Debut Work, as well as the Murasaki Shikibu Prize.
Her other works include the collection of short stories Dreams of Love, Etc., which won the Tanizaki Jun'ichirô Prize, and a second novel All the Lovers in the Night. Her third novel Longing, won the Watanabe Jun'ichi Prize. Her collection of prose poems Sentan de sasuwa sasareru wa soraeewa was awarded the Nakahara Chuya Prize. Her subsequent poetic work Water Vessel was awarded the Takami Jun Prize.
In 2017, her book-length interview with Haruki Murakami, The Owl Spreads Its Wings with the Falling of the Dusk was published. Most recently, her short story collection Wisteria and Three Women will be published in March 2018.
Shibata Motoyuki (Moderator)
Author, translator and professor of American literature. He has translated works by Paul Auster, Steven Millhauser, Stuart Dybek, among many others. He launched Monkey Business International in 2011, an annual literature magazine which has been introducing new writings of Japanese writers including Murakami Haruki, Kawakami Mieko, Furukawa Hideo, and Ogawa Yoko. His new translation published in December 2017 is Mark Twain's Adventures of Huckleberry Finn.