** This event now concluded. Report available here.

©Europa Editions

Speakers: Mieko KAWAKAMI (Author/poet), Roland KELTS (Author)
Introduction: Motoyuki SHIBATA (Translator)
Date: Sunday, October 18, 2020, 10:00-11:30 am (JST)
Saturday, October 17, 9:00-10:30 pm (EDT)
Saturday, October 17, 6:00-7:30 pm (PST)
Sunday, October 18, 2:00-3:30 am (UK)
On-site: Iwasaki Koyata Memorial Hall, International House of Japan
(

seats are all taken.

)
Online: Webinar
(

Anybody can apply.

Log-in details will be informed in auto-reply e-mail to acknowledge your registration.)
Language: English (with consecutive interpretation from Japanese to English)
Co-sponsored by the Asia Society Japan Center
Admission: Free (

Registration required

)
With this year's English-language publication of her award-winning novel Breasts and Eggs, Mieko Kawakami has been welcomed as one of Japan's premier new literary voices. Her fiction has won praise from Haruki Murakami and Yoko Ogawa, and she was recently the subject of glowing profiles in the New York Times and the Guardian. Kawakami's storytelling voice is sui generis, blending the colloquial, offhand insights of diaries and blogs with rich flights of poetic and metaphorical prose.
At this event she joins Japanese American author and editor Roland Kelts for a special one-on-one conversation at I-House. The two will discuss Breasts and Eggs, her roots in Osaka and her exquisite short stories —some of which have been translated into English and published in the English-language literary journal, Monkey Business, whose newly revived version, Monkey, debuts this month. Monkey founding editor, scholar and translator, Motoyuki Shibata, will introduce their conversation. Interpreter Hitomi Yoshio is an associate professor at Waseda University who has translated many of Kawakami's short stories, poems and essays into English.
*After the talk, there will be a book signing of Breasts and Eggs by Mieko Kawakami and Monkey by Roland Kelts and Dr. Shibata. (Kindly note that only a limited number of books will be available for purchase at this venue.)
Roland KELTS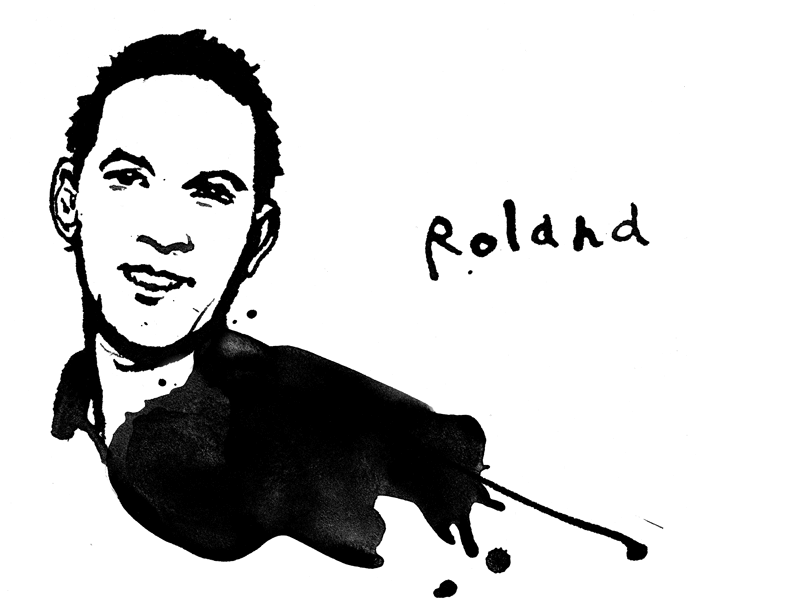 ©Takahashi Nobumasa

Author Roland Kelts is a half-Japanese Tokyo-based writer, editor, and scholar specializing in Japanese culture. His acclaimed first book, Japanamerica: How Japanese Pop Culture has Invaded the US, is considered the ultimate guide to Japan's pop culture juggernaut. His expertise has led to speeches on Japanese culture at universities, embassies, think tanks, pop culture conventions, and private events, and guest presentations for TED Talks and the World Economic Forum. Kelts has written for the New Yorker, the Guardian, the New York Times, the Wall Street Journal, CNN, and the BBC, among others, and has taught at New York University and the University of Tokyo. He was a 2017 Nieman Fellow at Harvard University and is now a visiting professor at Waseda University. He is also a contributing editor of the Japanese literary magazine Monkey, and has toured in the US with Mieko Kawakami and Motoyuki Shibata.
Motoyuki SHIBATA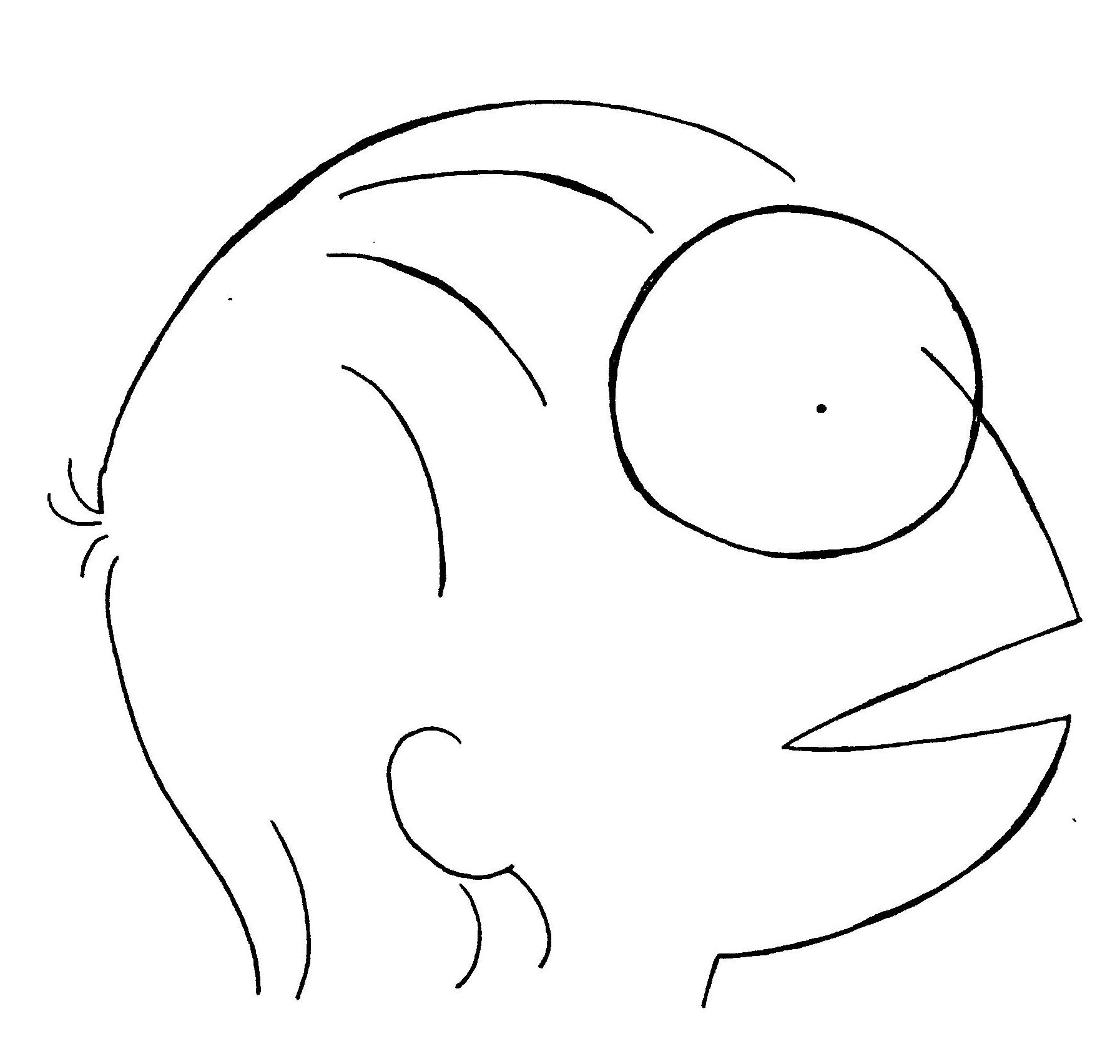 ©島袋里美
Motoyuki SHIBATA translates American literature and runs the Japanese literary journal Monkey. Professor Emeritus at the University of Tokyo, he has translated Paul Auster, Rebecca Brown, Stuart Dybek, Laird Hunt, and Steven Millhauser, among others. His new translation of Mark Twain's Adventures of Huckleberry Finn was a bestseller in Japan in 2018. He has launched the new English version of Monkey, of which the first issue will come out this month.
Report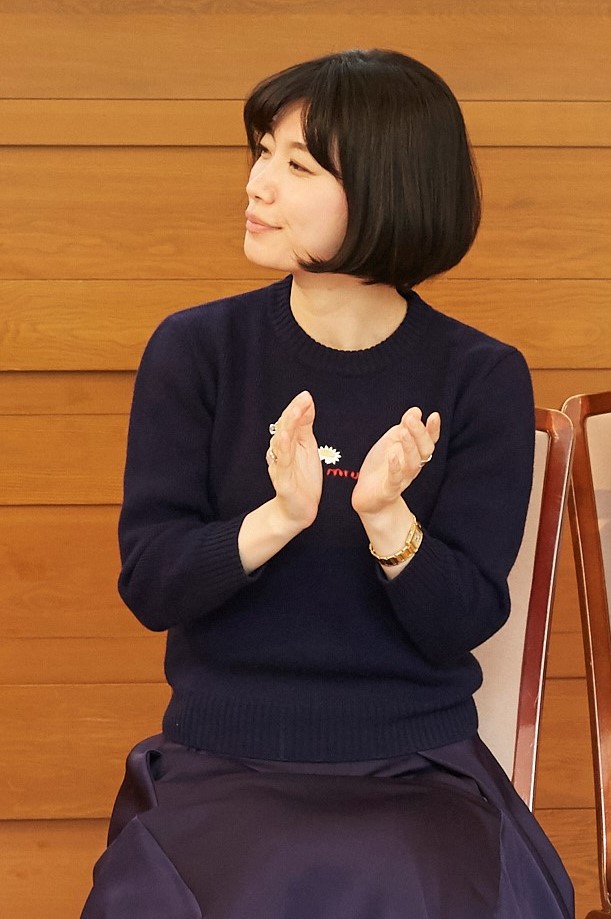 On the sunny Sunday morning of October 18, a conversation was held between Akutagawa Prize winner Mieko Kawakami and author Roland Kelts. In his introduction, Dr. Motoyuki Shibata, who translates American literature, introduced Ms. Kawakami as the rare writer who has a striking ability to use language like a musical instrument and produce words as if playing musical notes, which set the mood for the event.
Beginning with a reading from "Breasts and Eggs" in Japanese and English by the two of them, a wide range of topics was discussed including poverty, class disparity, bioethical issues, obsessions as a writer, a new world in view through readers of translated books, cultural differences between Kanto and Kansai, and audiobooks. Ms. Kawakami freely moved between serious and lighter topics while using standard language and Osaka dialect accordingly. With a good tempo interaction with Mr. Kelts, who asked penetrating questions, the event enjoyed a warm atmosphere from beginning to end.
As the program was held in a hybrid format with participants both in person at I-House and joining online from all over the world, there was a different liveliness than usual with many joyful live comments received from YouTube viewers.