The three giants of Japan's modernist architecture pool their aspirations and ambitions, creating synergies to produce a true masterpiece.

Length: 17 minutes
Featuring (in order of appearance): Akira MINAGAWA (designer), Ana TOSTÕES (architect and architectural historian), Terunobu FUJIMORI (architect and architectural historian), Jun AOKI (architect), and Yasuhiro MANDAI (architect)
Written and directed by Masaaki NIIYAMA
Cinematographer: Ippei Koyama
Language: Japanese and English
Production: Geek Pictures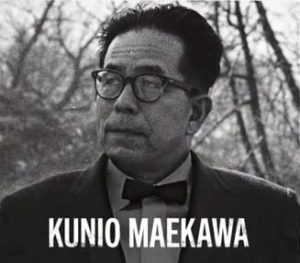 Kunio MAEKAWA (1905–1986) was born in Niigata. In 1928, the day after graduating from Tokyo Imperial University with a degree in architecture, he left for Paris to apprentice with Le Corbusier . On returning to Japan in 1930, he worked with Antonin Raymond in Tokyo and opened his own office in 1935. His representative works include Tokyo Bunka Kaikan, the Kinokuniya Building in Shinjuku, Tokio Marine and Fire Insurance Building in Marunouchi, and the Saitama Prefectural Museum.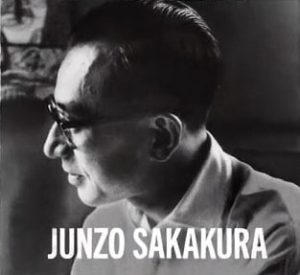 Junzo SAKAKURA (1901–1969) was born in Gifu to a family of sake brewers. After graduating from the Art History Department of Tokyo Imperial University, he journeyed to France in 1929, joined Le Corbusier's atelier in 1931, won the Grand Prix in the architecture category for his design of the Japanese Pavilion at the Paris Expo in 1937, and opened his own office in 1940. His representative works include the West Plaza of Shinjuku Station, the Museum of Modern Art, Kamakura, and L'Institut Franco-Japonais de Tokyo.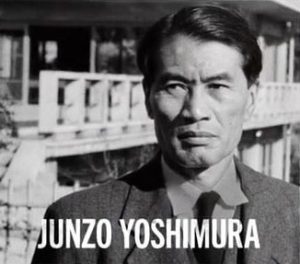 Junzo YOSHIMURA (1908–1997) was born in Tokyo to a family dealing in kimonos. While still a student, he began working for Antonin Raymond and opened his own office in 1941. His representative works include the Tawaraya Ryokan, the new building of the Nara National Museum, and the Karuizawa Villa. He also worked on the basic design for the new main hall of the Imperial Palace.

The I-House building was completed only 10 years after World War II, a time when construction materials were still scarce. Yet, the structure eloquently expresses the joy of embarking on a brighter tomorrow and a desire for peace. This film documents the three giants of modernist architecture who jointly designed I-House—Kunio Maekawa, Junzo Sakakura, and Junzo Yoshimura—all of whom studied under Le Corbusier and worked with Antonin Raymond. Their aims in designing the building are examined from various angles through interviews with people who knew the three.