This event now concluded. Video available here
Speaker: Audrey TANG (Taiwan's Digital Minister)
Moderator: Aiko DODEN (Special Affairs Commentator, NHK World TV, Japan Broadcasting Corporation)
Date: Friday, January 15, 2021, 5:30–6:30 pm (JST)
Venue: Online
Co-organized by: Asia Society Japan Center, Mitsubishi UFJ Research and Consulting, Shahani Associates Limited
Supported by: Japan Foundation Asia Center, MRA Foundation, Tanaka UK Japan Educational Foundation
Language: English / Japanese (with simultaneous interpretation)
Admission: Free 
In a joint effort with partner organizations, I-House will hold a new webinar series inviting leaders from the Indo-Pacific region as speakers starting in January 2021, and Taiwan's digital minister Audrey Tang will be taking the platform in this upcoming session—with themes on governance, education, and technology/creativity as seen in the Covid-19 era.
Recording of the livestream

*If you would like to watch in Japanese (simultaneous interpretation), please click here
Aiko DODEN (Special Affairs Commentator, NHK World TV, Japan Broadcasting Corporation)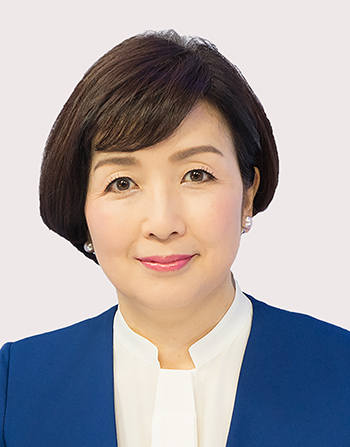 Aiko Doden has expertise in reporting on a wide range of global issues from hard security to human security. As a commentator, she covers Southeast Asia, Japan-US relations and Japan's foreign policy. Doden is a popular face on TV, having anchored key news programs such as
NHK Good Morning Japan
,
NHK News at 9 PM
,
NHK World Network
, and
NHK Asian Voices
. She was a correspondent based in Thailand extensively covering ASEAN countries. She holds an MA from Columbia University and translated
I Am Malala: How One Girl Stood Up for Education and Changed the World
into Japanese (Iwanami Shoten, 2014). She has served as Trustee at the International House of Japan since 2018.
*The webinar series Leaders Shaping the Future of the Indo-Pacificlaunched in January 2021 is conducted with the aim to "contribute actively to future peace and coexistence in the Indo-Pacific by strengthening networks in the region." Since Covid-19 became a global pandemic, there has been a concern that the continuing restrictions on the movement of individuals may strengthen the global trends of anti-globalism, nationalism, and racism, which can result in a growing sense of division among people. Cooperation and solidarity across Asia as a whole are all the more important in order for us to recreate a world that instead connects people. In this webinar series, we will invite leaders and experts from the Indo-Pacific region as speakers to share knowledge and insights with others and to examine the current challenges accentuated by Covid-19 through various perspectives such as governance, education, diversity, the smart city, and architecture. From there we will explore how we can cooperate and stand together in these unprecedented times.