Webinar Series 2023: Leaders Shaping the Indo-Pacific
Nearly three years have passed since COVID-19 was declared a pandemic, and recurring surges continue to impact the economy, food security, the environment, and political stability. Escalating geopolitical tensions with Russia and China are affecting a growing number of people, as are continued economic stagnation and widening social inequality.
This year's series will feature three webinars on the themes of pandemic response, the environment, and children's rights, with speakers from the Indo-Pacific region who have actively worked to overcome social divisions and build a more inclusive society.
Those who wish to receive detailed information on each session through the I-House e-news are asked to register through the e-news registration form.
Organizer: International House of Japan
Sponsor: MRA Foundation
PICK UP
[Webinar Series 2023: Leaders Shaping the Indo-Pacific]
Webinar #1 "Malaysia's Response to COVID-19"
Speaker: Khor Swee Kheng (Physician/CEO, Angsana Health)
Moderator:Yoshiyuki Sagara (Senior Research Fellow, International House of Japan / Asia Pacific Initiative)
Language: English with Japanese subtitles
Release Date: January 12, 2022
Organizer: International House of Japan
Sponsor: MRA Foundation
It has been three years since the outbreak of COVID-19, during which the number of deaths per population in East Asia have been low compared to Europe and the United States. In this webinar, Khor Swee Kheng, a Malaysian physician who serves as CEO of Angsana Health—a company established to establish an initial medical care system—will speak about how Malaysia confronted COVID-19 and its repercussions. The interview was led by Yoshiyuki Sagara, an I-House/API senior research fellow who was involved in the policy review of Japan's pandemic response as co-author of a review report on the Japanese government's response to COVID-19. Khor described how the government and civil society responded in Malaysia, what lessons were learned, and what challenges lie ahead in global health.
Archive Video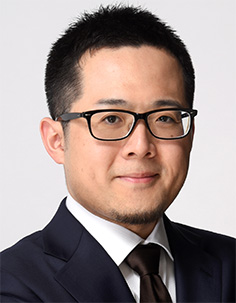 Mr.Yoshiyuki Sagara
's research focuses on health security policy including the COVID-19 response, international conflicts, Japan's foreign policy, and economic statecraft. Before joining API in 2020, he had 15 years of experience working in the Japanese government and the United Nations system, as well as in the tech industry. From 2018 to 2020, he served as assistant director of the Second Northeast Asia Division (North Korea desk) at the Ministry of Foreign Affairs of Japan. From 2015 to 2018, he served in the Guidance and Learning Unit within the Policy and Mediation Division of the UN Department of Political Affairs in New York. Previously, he also served in the International Organization for Migration (IOM) Sudan of the Japan International Cooperation Agency (JICA). He is a co-author of The Independent Investigation Commission on the Japanese Government's Response to COVID-19: Report on Best Practices and Lessons Learned. He holds a master of public policy from the Graduate School of Public Policy at the University of Tokyo and a BA in law from Keio University.
Archives
Second Season (Jan~March, 2022)
First Season (Jan~March, 2021)